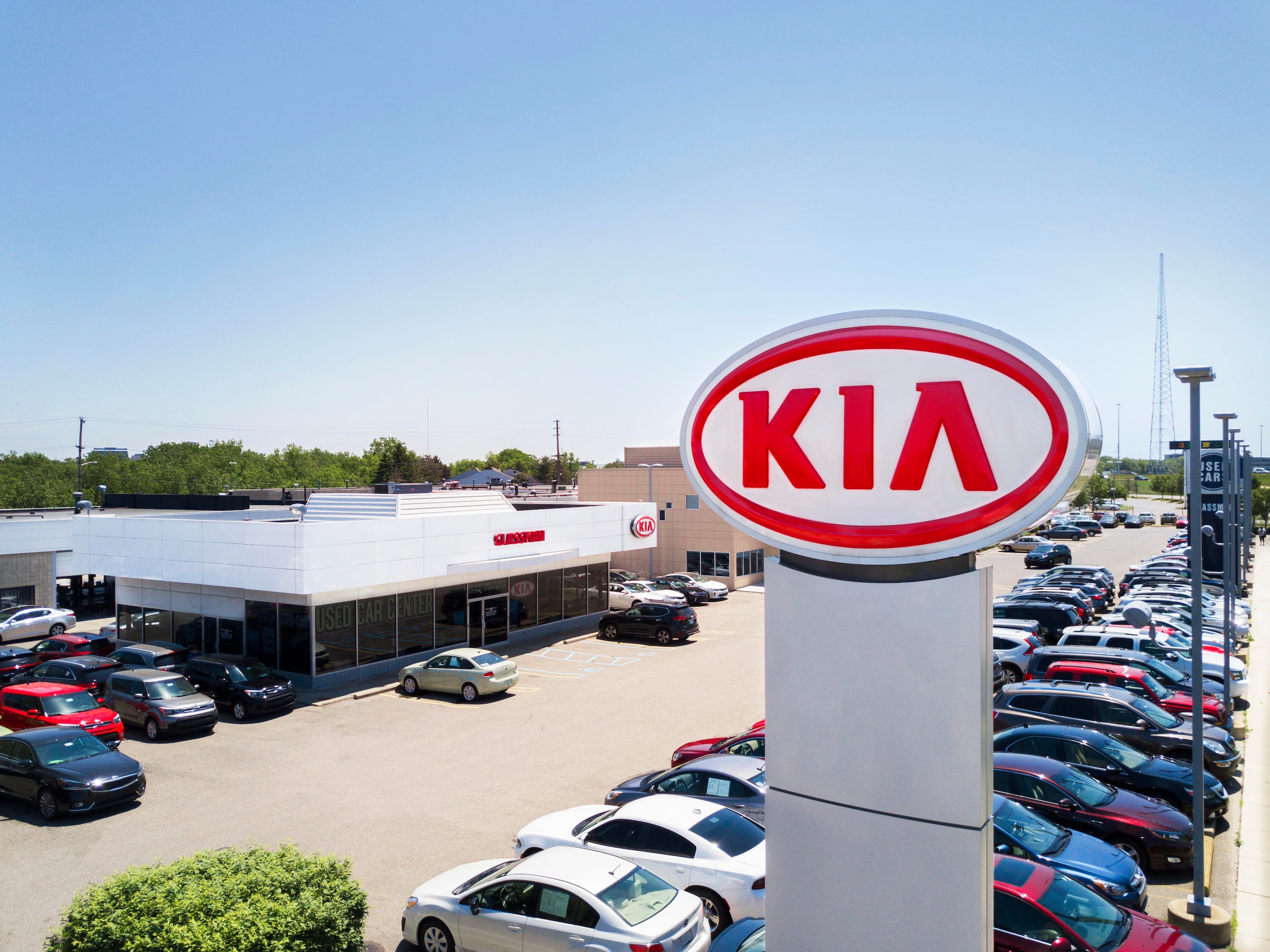 "We believe people want to buy their car from a dealer who understands the importance in treating people fairly, with high quality, convenient, and superior service. You see at Glassman Automotive Group we recognize that time and convenience are important to you. We also understand that there are a number of places that you can buy and service your automobile. Simply stated we will always need you, a satisfied customer, more than you will need us...


Ten Reasons Why Glassman KIA l Southfield, Michigan
 
1) Over 40 years of service all around Metro Detroit.
 
2) A family owned and operated business.
 
3) Easy and affordable financing options for everyone, even those with challenged credit.
 
4) The most competitive new and used car prices in Metro Detroit with hundreds of vehicles in stock.
 
5) Factory-trained ASE Certified Master Technicians to service for your vehicle.
 
6) Knowledgeable, friendly, and professional employees.
 
7) Top ranking customer satisfaction scores in the district.
 
8) Quality products, low pressure sales, and personal attention to every customer.
 
9) Sponsor of many local charities and fundraisers.
 
10)  Michigan's First KIA Dealership.
That's why, at Glassman KIA you will find our smiles are just as wide, our handshakes just as friendly, and our commitment to you just as strong throughout your ownership experience.
So the next time you're approached on the sales floor or in the service lane, don't be surprised if it's from me, George Glassman. That's just the way I run things at Glassman KIA. In fact, I believe it's the only way to run things. Trust is never a given, must be earned, and I know that.  So make the trip from Metro Detroit, Troy, Novi, or Waterford to Glassman KIA and let us take care of all your KIA automotive needs." 
- George Glassman