2018 KIA NIRO Plug-In Hybrid in Detroit MI for Sale in Southfield near Detroit Michigan
2018 KIA NIRO Plug-In Hybrid in Detroit MI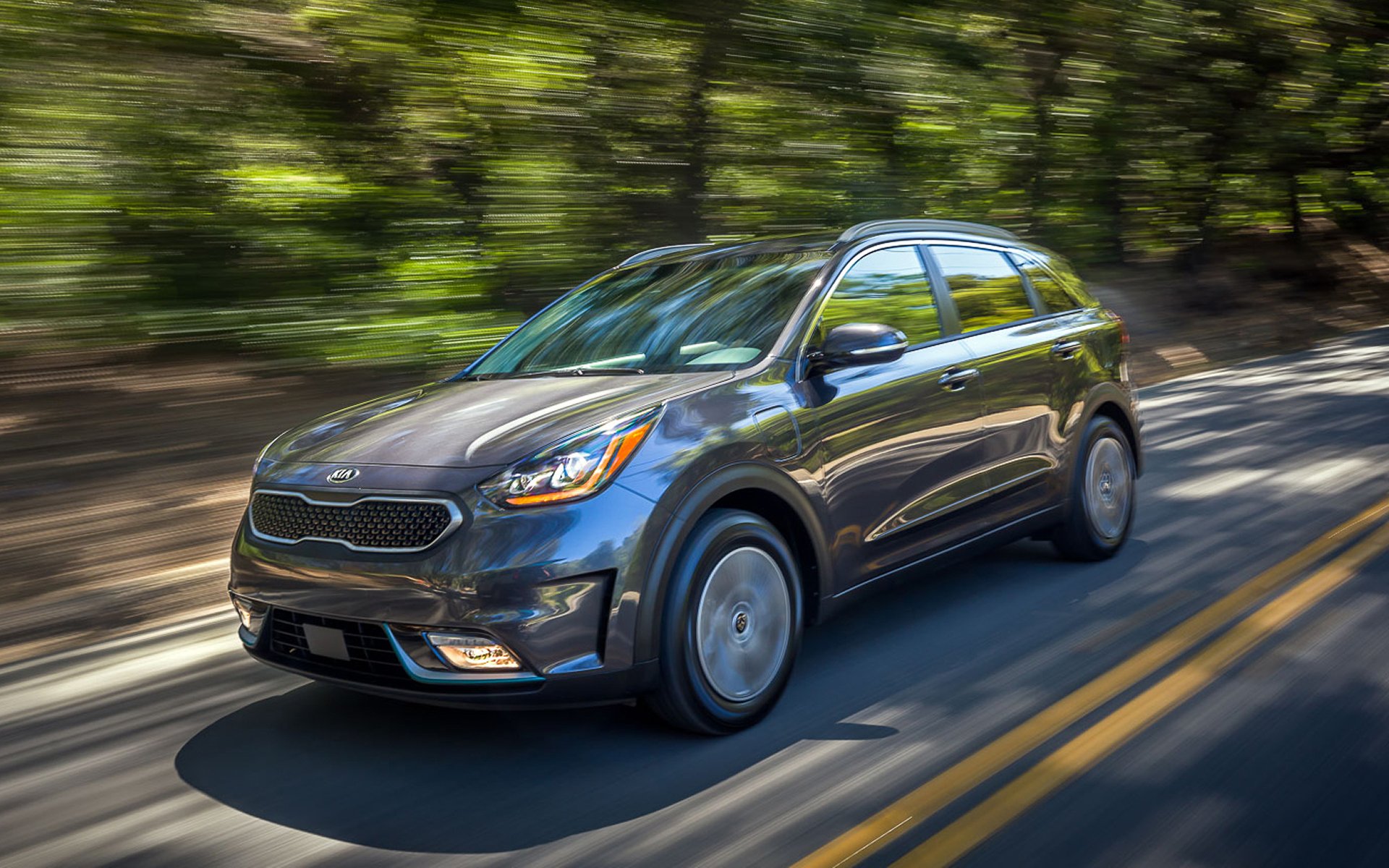 View Inventory
VEHICLE OVERVIEW
The 2018 KIA NIRO Plug-In Hybrid is a compact crossover SUV that offers a great combination of efficiency and premium features. Featuring a total of five spacious seats, this family-friendly vehicle runs on a small gas engine, electric motor and lithium-ion battery. An 8.0-inch infotainment system and the Harman Kardon sound system are some of the car's high-tech highlights. Customers who are interested in the 2018 KIA NIRO Plug-In Hybrid in Detroit MI should contact Glassman KIA.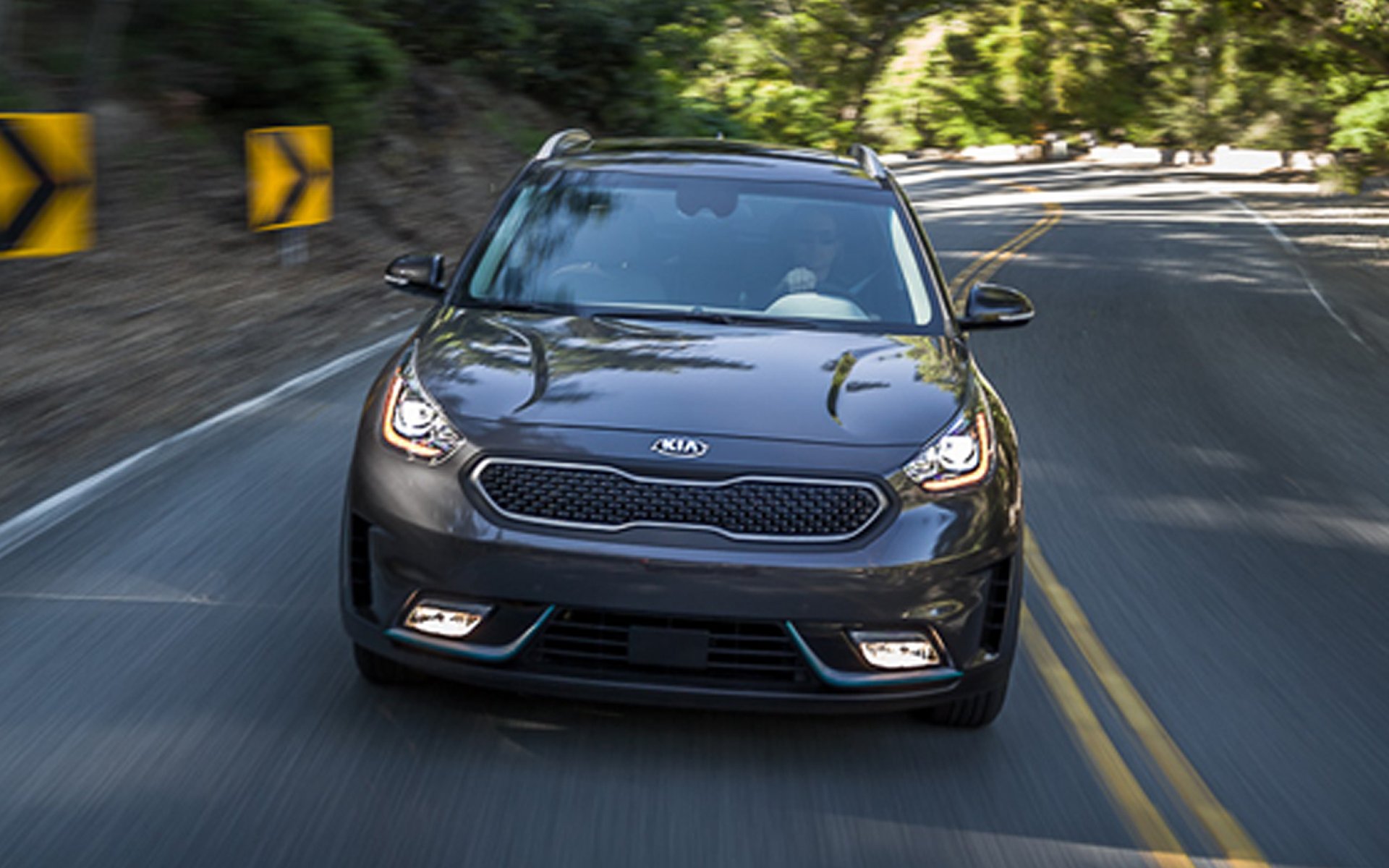 2018 KIA NIRO Plug-In Hybrid's EXTERIOR
When visiting a KIA dealership serving Detroit MI, customers will be impressed by the aerodynamic profile of the NIRO Plug-In Hybrid. This compact crossover SUV has a signature tiger-nose front grille that looks aggressive and charming. Fully covered for protection against the outdoor elements, the 16-inch alloy wheels roll in style in any setting. LED lamps are installed in the vehicle's daytime running lights, rear combination lights and positioning lights. High-intensity discharge (HID) technology is installed in the headlamps that generate powerful illumination in dark settings. Roof rails and a rooftop spoiler add some great function and style to this plug-in hybrid model.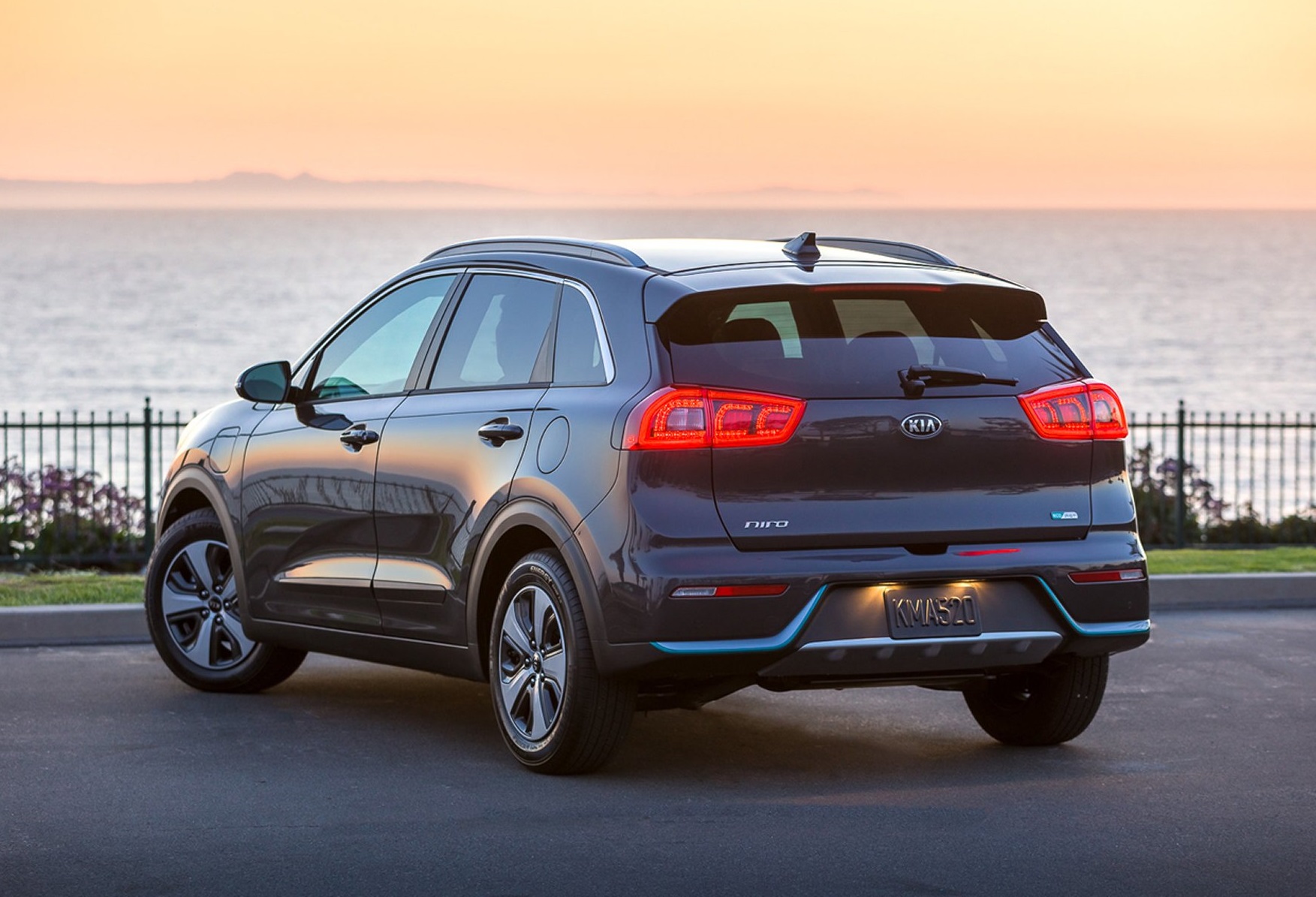 2018 KIA NIRO Plug-In Hybrid's INTERIOR
The power-adjustable front seats in the 2018 KIA NIRO Plug-In Hybrid are available with heating and ventilation. With a touch of a button, it's possible to customize the climate control settings for these comfortable seats that are wrapped in premium cloth or genuine leather upholstery. A KIA dealer in Metro Detroit will be excited to show the vehicle's 8.0-inch infotainment system that's powered by the UVO eServices suite. GPS navigation with colored maps and voice recognition is included in this signature multimedia platform. A 2018 review of the NIRO Plug-In Hybrid also mentions the support for Android Auto and Apple CarPlay. Music from SiriusXM Satellite Radio can be played on the Harman Kardon sound system that includes the Clari-Fi Restoration technology. A KIA dealership serving Detroit MI will also cover the details of the wireless Bluetooth technology, 12-v power outlets and USB ports.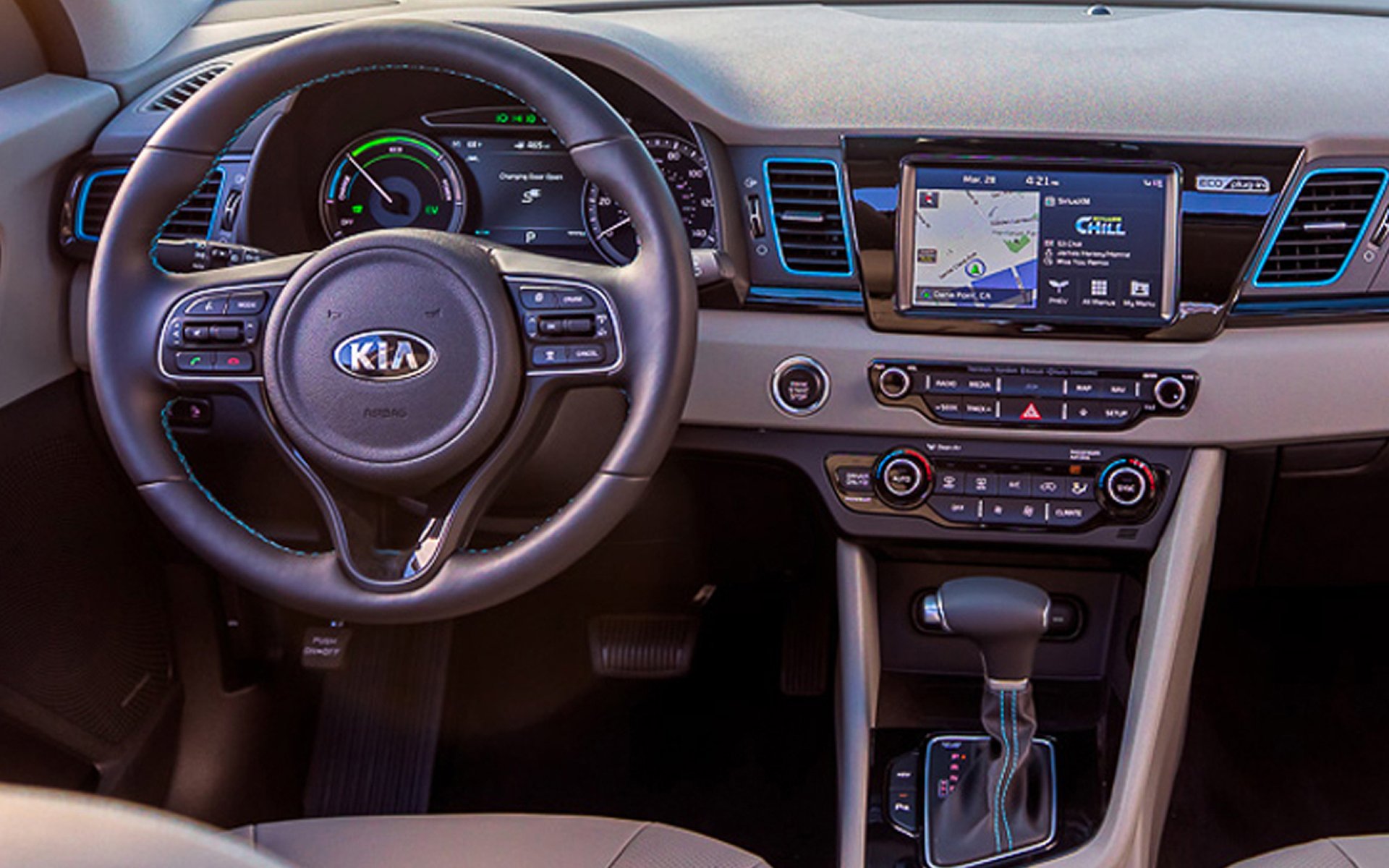 2018 KIA NIRO Plug-In Hybrid's Mechanical
The 2018 KIA NIRO Plug-In Hybrid in Detroit MI has a dual-clutch automatic transmission system that produces six gear sequences. This advanced transmission is designed to smoothly transmit power and torque from any of the components that collectively make up the plug-in hybrid powertrain. Additionally, the Sportmatic function optimizes the gear ratios for sporty handling on any road. The EV Mode forces the car to run only on electrical power from the motor and battery pack. By turning on the Eco Mode, the driver can enjoy an efficient ride that's powered by a smart usage of gas and electricity. The Sport Mode should be activated for high-speed drives on an open highway that has little traffic. Glassman KIA offers a 2018 review of the NIRO Plug-In Hybrid, which is available with an all-wheel drive (AWD) system that's versatile enough to maximize traction on various surfaces. This economical crossover SUV is also equipped with a regenerative braking system that automatically recycles energy during deceleration. A motor-driven power steering system makes it simple to handle the car on any urban, suburban or rural road. Stabilizer bars are installed in the front and rear suspension systems to provide balance on rough or uneven surfaces.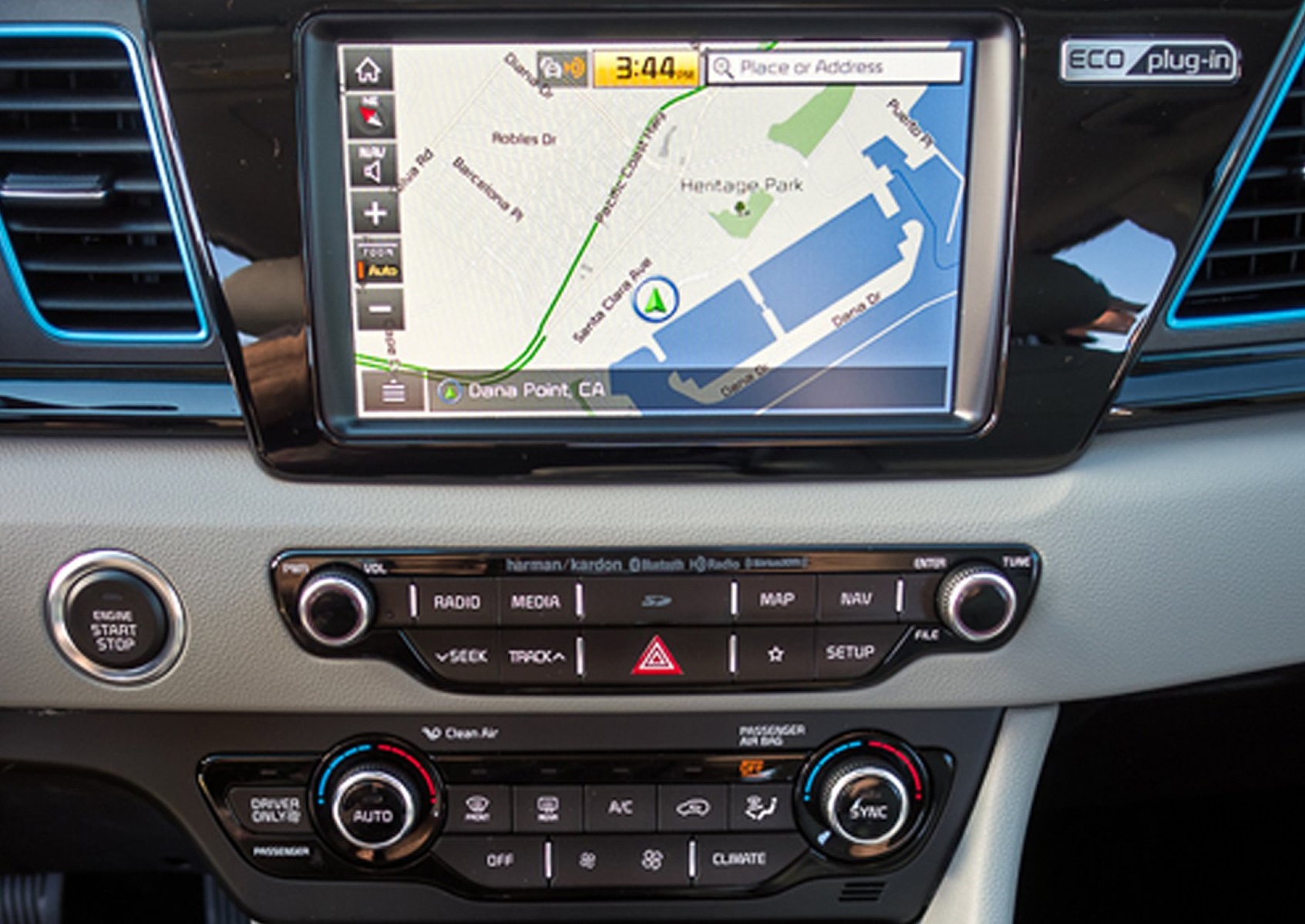 2018 KIA NIRO Plug-In Hybrid's Powertrain
The 2018 KIA NIRO Plug-In Hybrid is equipped with a 1.6 L gas engine that has four cylinder aligned in an inline layout. This compact engine block uses gasoline direct injection (GDI) during the combustion cycle. The beginning of each intake stroke is controlled precisely by the Dual Continuously Variable Valve Timing (CVVT) technology. An AC synchronous permanent magnet electric motor is also installed in the vehicle's plug-in hybrid powertrain. Additionally, a lithium-ion battery pack yields up to 1.56 kWh according to driving demands. A KIA dealer serving Detroit MI will gladly provide detailed information on other technical specifications of the powertrain. For example, a charging system that uses 240 V can fully charge the battery in approximately 2.5 hours. A certified Level 2 charger has to be properly utilized in order to deliver a safe and steady electrical current to the battery. When using a Level 1 charger that's rated at 120 v, the charging time normally takes longer than eight hours. This type of charging system should ideally be used overnight when the driver won't need to use the vehicle.
2018 KIA NIRO Plug-In Hybrid's Safety
The NIRO Plug-In Hybrid Metro Detroit is available with the Autonomous Emergency Braking that lowers the risk of a front crash. When an accident is imminent, the driver will be immediately alerted by the Forward Collision Warning System. A 2018 review of the NIRO Plug-In Hybrid includes data on the Lane Departure Warning System that scans road markings. Additional guidance is provided by the Lane Change Assist and Blind Spot Detection System. When the Smart Cruise Control is turned on, this vehicle will roll in sync with traffic flow ahead. If necessary, the cruise control will turn off and restart automatically. The electronic stability control (ESC) and vehicle stability management (VSM) give the driver extra confidence for navigating hazardous roads. The brake assist system and anti-lock braking system ensure a smooth stop on any wet or rough surface.
The 2018 KIA NIRO Plug-In Hybrid in Detroit MI can be taken for a test drive at Glassman KIA. Serving the Metro Detroit area, this dealership invites local residents to explore the efficient performance of this compact crossover SUV that also boasts plenty of high-tech amenities and class-leading safety features.