2018 Kia Rio 5-Door in Detroit MI for Sale in Southfield near Detroit Michigan
2018 Kia Rio 5-Door in Detroit MI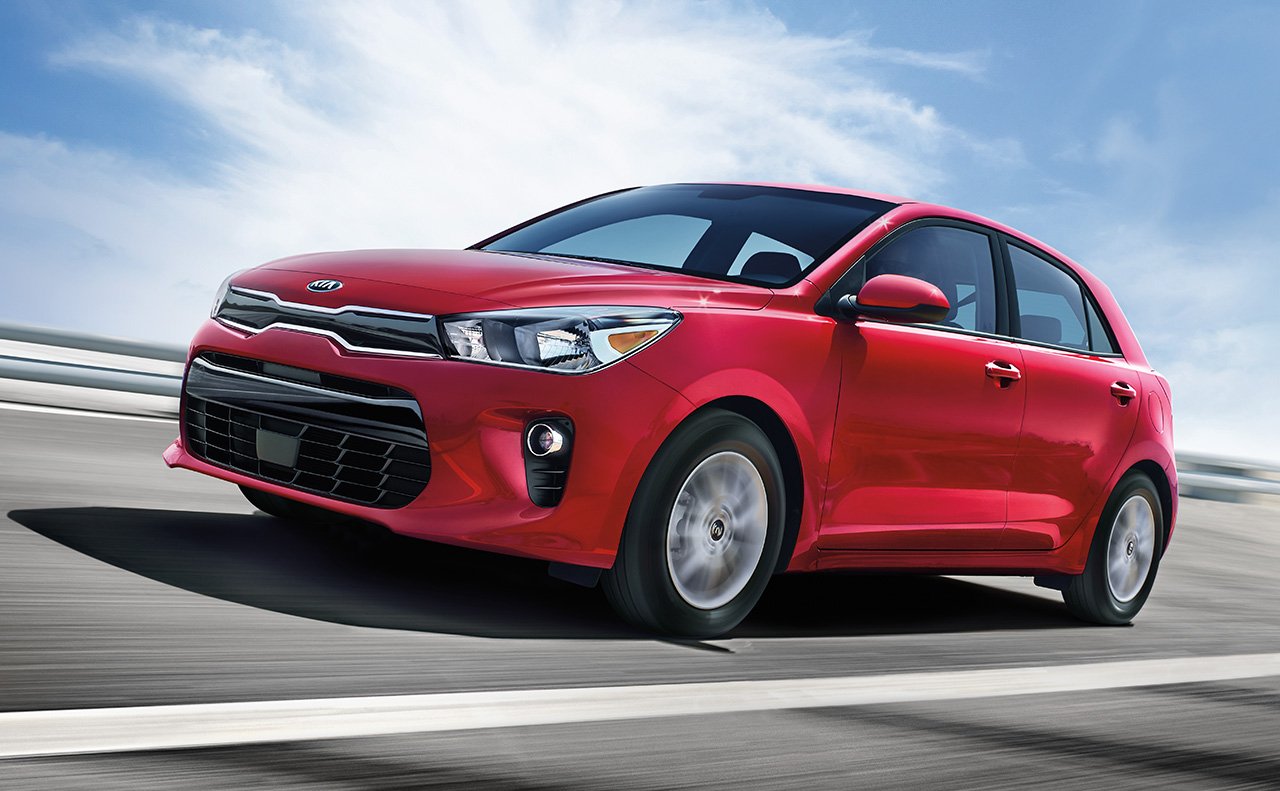 View Inventory
Vehicle Overview
The 2018 Kia Rio 5-Door in Detroit MI is advertised as a vehicle that breaks all the rules. Once you see this vehicle in person, you'll understand the truth to this statement. The vehicle blends a clever and practical design for the purpose of creating a powerful design that is able to give you the ultimate design and sports appeal. Several amazing features are rolled up into one sleek and stylish package, so you can enjoy the very best that the 2018 Kia Rio 5-Door has to offer. Get in touch with our dealership serving Detroit MI customers to take home this new KIA as soon as its available. Changes from the previous model include an improved exterior, a new grille design, headlamps and fog lamps and increase length. This also results in additional cabin space and more room for cargo.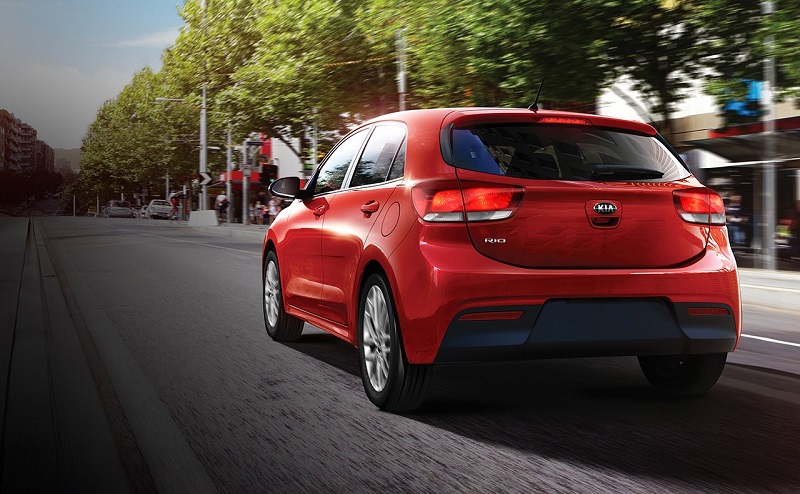 2018 KIA Rio 5-Door's Exterior
The vehicle is not large. Even with its increases in cabin space, it is still classified as a subcompact, so it won't work for the extremely large among us. However, the vehicle does have an attractive set of exterior features that make it an ideal option for people who enjoy the maneuverability of a small vehicle. The bodywork on the vehicle is more detailed, and the overall shape seems to have taken on a greater form. You'll also enjoy the new signature grille from the company. The vehicle commands an impressive performance-enhanced design with headlights that sit further from the grille and features a window that rides lower on the window line than previous models. The combination of features greatly improved this model over previous versions. Visit our dealership serving Detroit MI to find out more about the KIA model from our Glassman KIA 2018 review.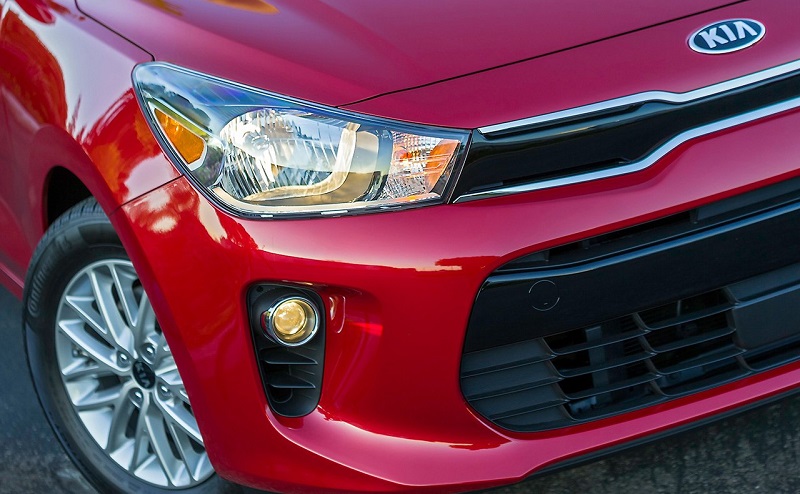 2018 KIA Rio 5-Door's Interior
When the Rio is available for sale, you'll be able to explore the improved ergonomics, better seating and upgraded materials. Glassman KIA notes that the vehicle also has improved accessibility of key features for the driver. You'll be able to easily access your favorite features since the vehicle is designed to be more intuitive and easier to use. All trim levels come with standard features, including Bluetooth technology, a six-speaker stereo system, air conditioning, satellite radio and a backup camera. The vehicle also supports the option of including Apple and Android connection options to enjoy your music while driving. Mostly, a 2018 review of the 2018 Kia Rio 5-Door in Detroit MI reveals that the vehicle has undergone cosmetic changes aimed at making the vehicle more user-friendly. The 2018 Kia Rio 5-Door gets a huge upgrade in comfort thanks to the bucket seats that are now available.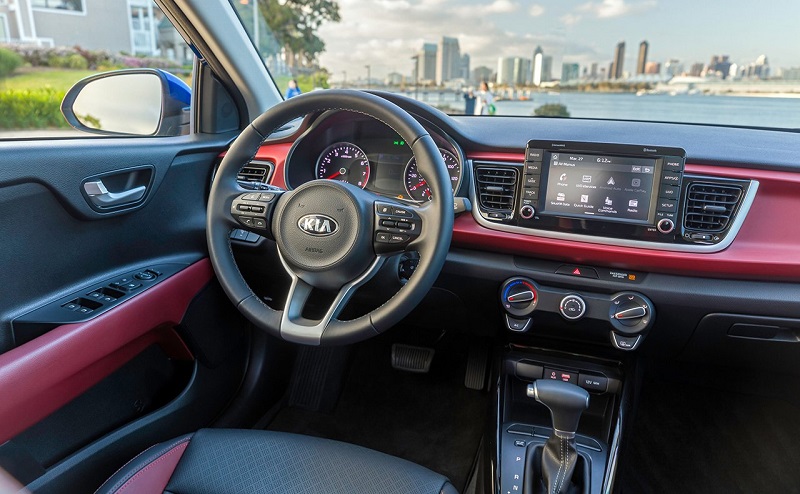 2018 KIA Rio 5-Door's Mechanical
The 2018 Kia Rio 5-Door in Detroit MI uses a unibody design to provide for better reliability and improved overall structure. The design offers the option of 15-inch wheels that give the vehicle a little more stability. Using MacPherson struts, you'll also get an incredibly stable and smooth ride with this vehicle. The 2018 Kia Rio 5-Door serving Detroit MI sports a strong safety cage and intelligent braking systems designed to improve your overall level of protection. Power is transferred to the front of the vehicle using a six-speed manual or six-speed automatic transmission system. It also comes with disc brakes in the front and the rear of the vehicle. This provides greater stopping power and increased control. An improved spring and damper system are designed to make the vehicle more comfortable to ride. The new model also has additional torsional stiffness using components that decrease the overall weight to ensure improved performance, function and handling of the new KIA.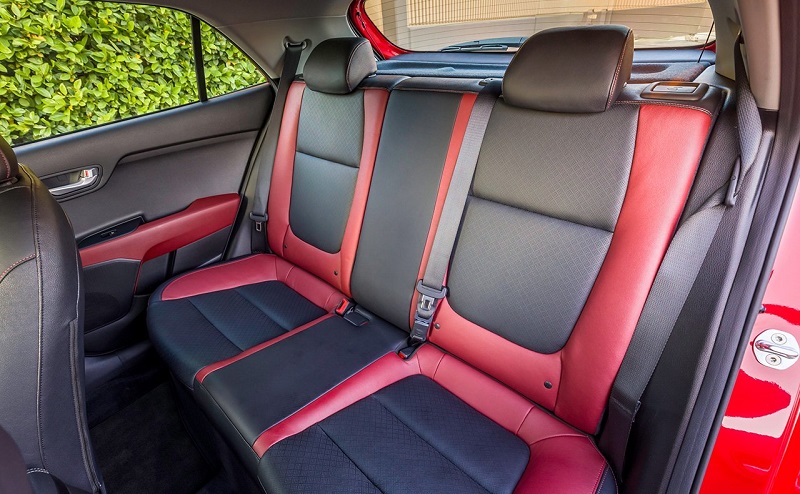 2018 KIA Rio 5-Door's Powertrain
While the same basic engine is included in the new model, it's been enhanced to provide better performance. Using a 1.6-liter engine, the vehicle is able to provide 130 horsepower and 119 pound-feet of torque. Using a high-pressure fuel system with direct injection, a variable intake system, piston cooling jets and low-friction oil seals, the engine is able to get dynamic performance and incredible efficiency. The valve cover and block uses aluminum materials with cast iron linings to provide additional strength and durability. Glassman KIA wants you to experience this engine for yourself, so it's important to get on our list after reading this 2018 review. Trust us to help you find the best 2018 Kia Rio 5-Door in Detroit MI and discover how we can help you get into this subcompact dynamo the moment it becomes available. The 2018 Kia Rio 5-Door won't last forever so give us a call now.
2018 KIA Rio 5-Door's Safety
The new Rio offers several enhanced safety features that are designed to keep you safe on the road. At our dealership serving Detroit MI, you'll be abe to find the latest KIA models to help you enjoy a safe and secure driving experience. The Rio comes with six airbags, an electronic stability control system, four-wheel ABS brakes and hill-start assist. You also get a stability management system and a backup camera system that can make it easier to back into tight spaces. The vehicle is designed to cushion you in protection should an accident occur.
Give our Glassman KIA dealership a call to find out more details about the 2018 review of the Rio. Come down and experience the vehicle with a test drive when this vehicle becomes available. Make sure you reserve your spot in line because these vehicles are not going to last very long.