2018 KIA Stinger Detroit MI for Sale in Southfield near Detroit Michigan
2018 KIA Stinger Detroit MI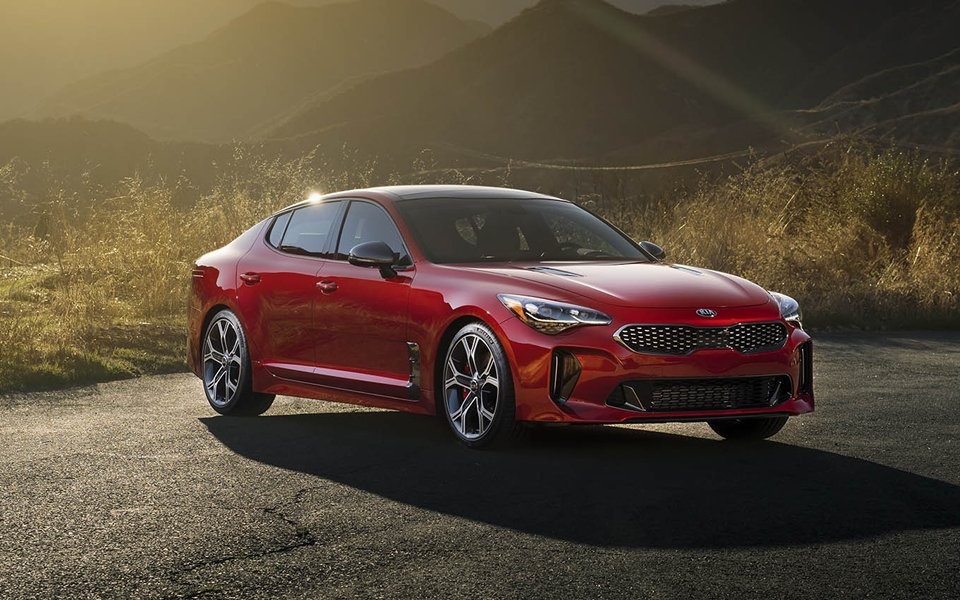 View Inventory
2018 KIA Stinger Overview
The 2018 KIA Stinger in Detroit MI started as a concept car, and it is about to be brought to life in all its glory. With the option of all-wheel-drive or rear-wheel-drive, this vehicle has a design that is sure to impress and spark energetic conversations. As a fastback sports sedan, this vehicle is set to take the world by stage. It's sure to thrill those who want something that goes beyond the ordinary. When it becomes available, you'll be able to enjoy the 2018 KIA Stinger for yourself.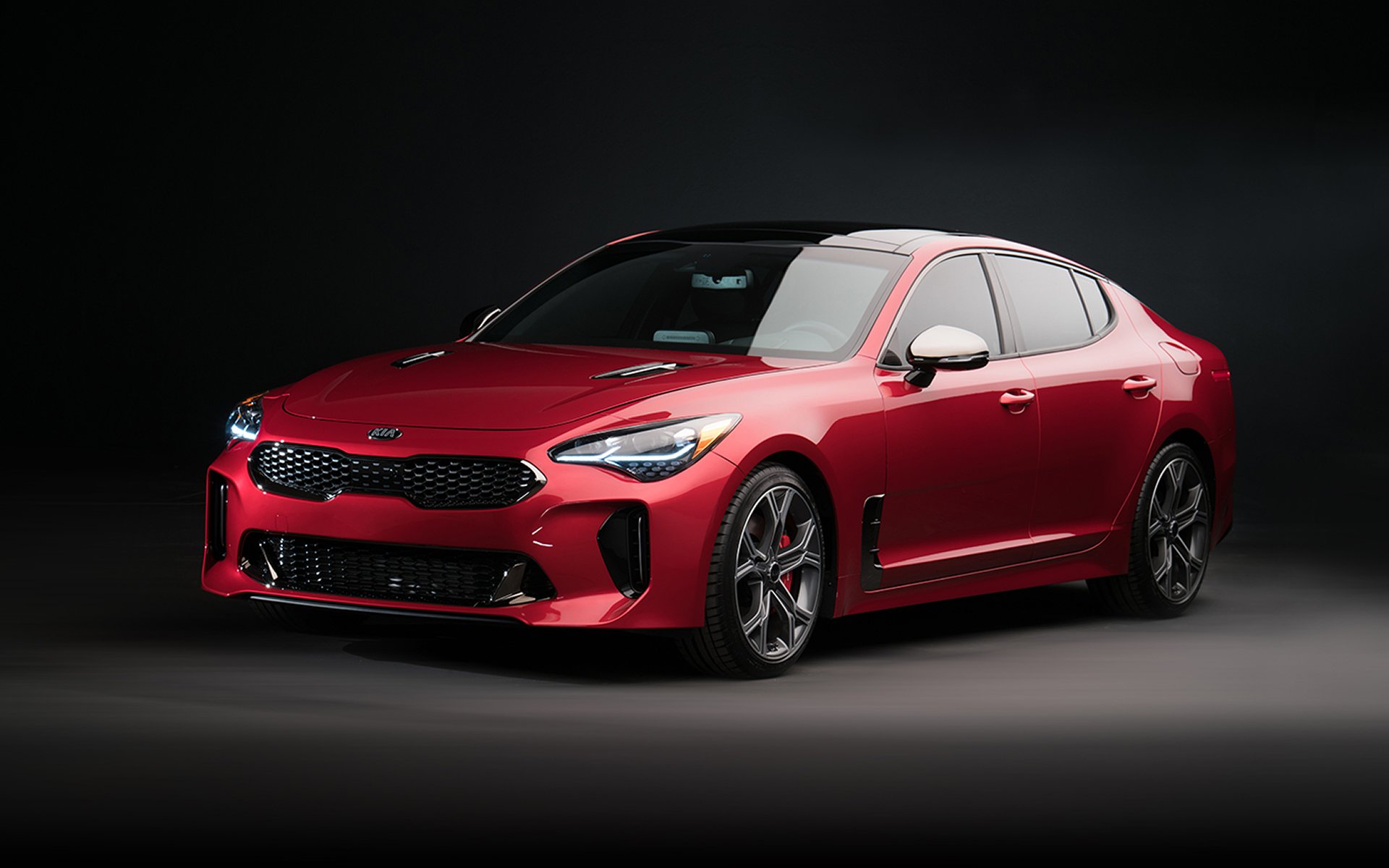 2018 KIA Stinger's Exterior
The exterior of the KIA Stinger is simply stunning and designed to make its looks counts. Compared to the BMW 4 Gran Coupe, the 2018 KIA Stinger in Detroit MI features a larger overall design. It also has a long wheelbase that gives it an elegant look that provides the impression it's laying back in wait for the next big opportunity. With an athletic design, this vehicle is designed to impress. Oval exhaust pipes help to accentuate the presence of this vehicle so that it is unmistakable as it comes and goes. The smart looking grille gives the vehicle an aggressive stance, and you'll be able to enjoy a sleek, fast-looking car with the careful bi-color body that offers a superior overall design. The entire vehicle is designed to be nimble, luxurious and overwhelmingly powerful.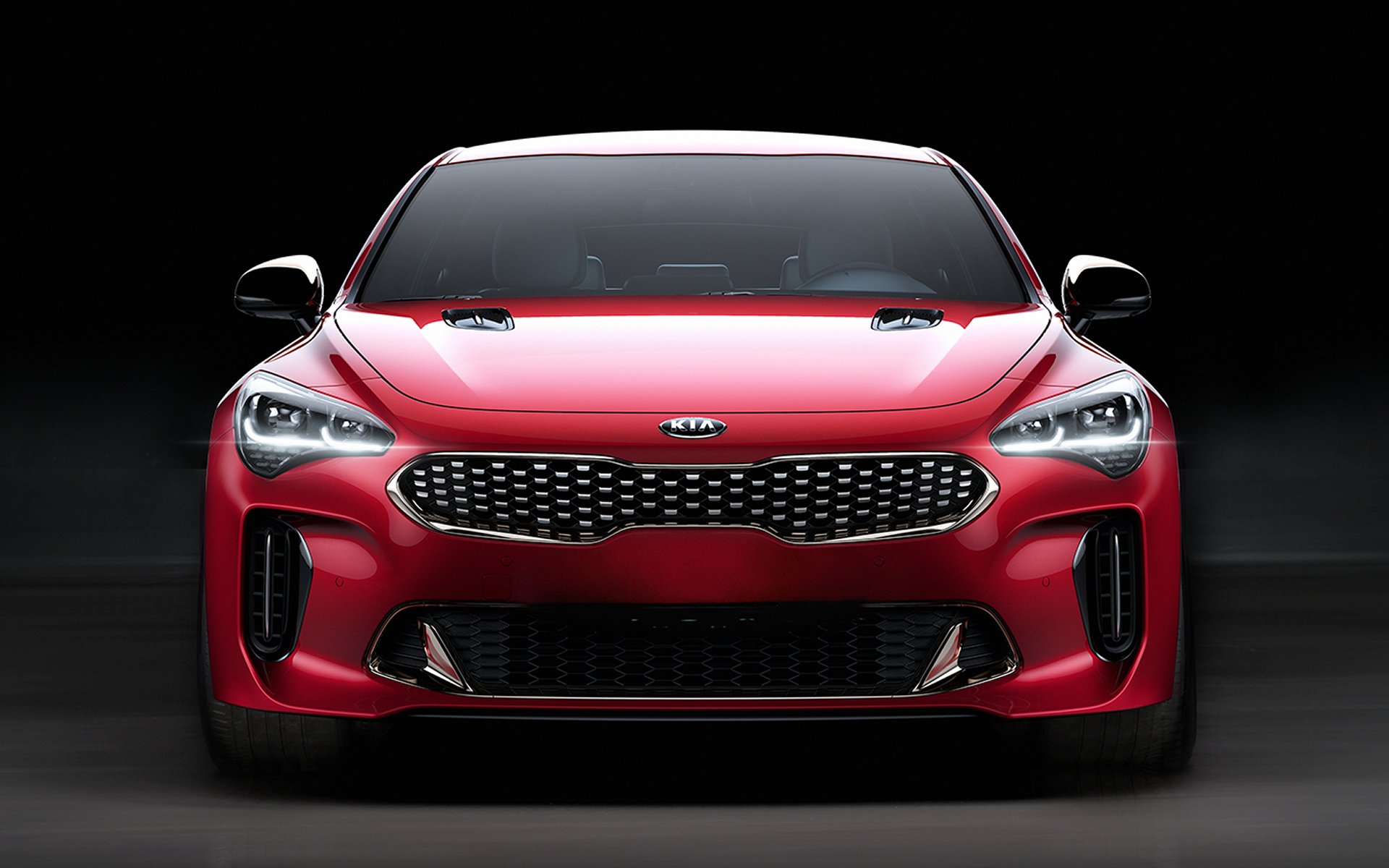 2018 KIA Stinger's Interior
From a pop-up touchscreen interface to a digital dashboard that lets you adjust your settings and customize your dashboard, this vehicle offers an exceptional cabin. The vehicle offers a stark black contrast on the interior that helps to put you in the driver's seat and puts your focus on the road. The vehicle is exceptionally comfortable and will help you enjoy a more dynamic driving experience. When you step inside this vehicle, you'll be able to get the best possible driving experience that wraps you in comfort and helps absorb the forces produced by fast turns. With aircraft-style spoked vents and satin chrome trim, this vehicle has a remarkable level of sophistication. The driver's seat even has adjustable bolsters so that you can get the perfect fit. The seats are designed to keep you in place and ensure you don't lose sight of the road ahead. Come into our dealership serving Metro Detroit at our Glassman KIA center so that you can find out more about this remarkable new KIA.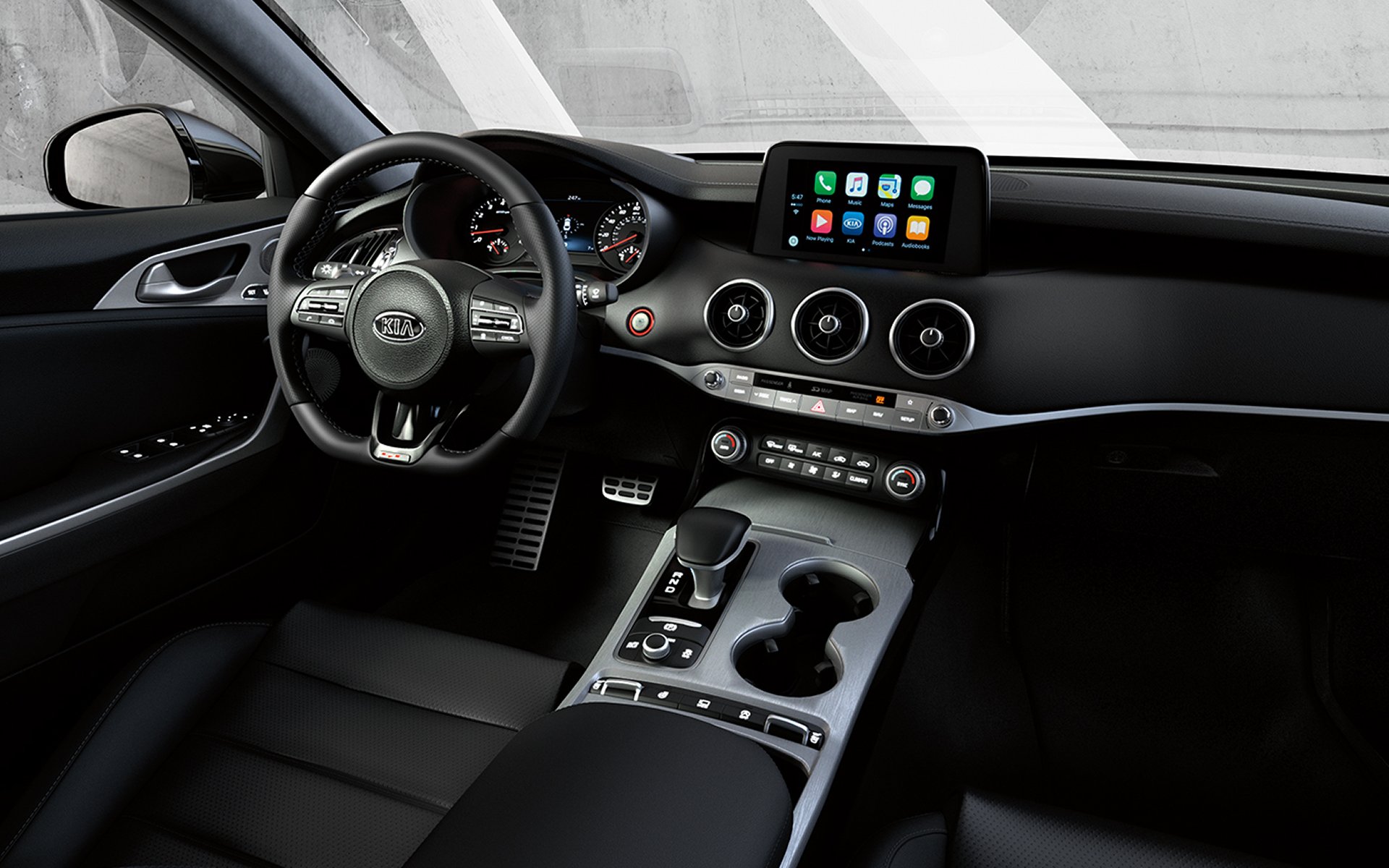 2018 KIA Stinger's Mechanical
The 2018 KIA Stinger has a mechanical base that makes it strong enough to put up with the most intense driving conditions. With a reinforced steel cage, this vehicle boasts several technologies that promote an exceptional driving experience. As KIA's first foray into an AWD sedan, it shows promise of even greater things to come in the next few years. The vehicle comes with dynamic stability control and a damping control suspension that is designed to adjust to your driving habits. The handling and exceptional ride were created by none other than Albert Biermann and his team. As a former BMW M Division VP, he now heads up KIA's Vehicle Test and High-Performance Development team. Contact our dealership serving Metro Detroit to find out when it will be available at Glassman KIA. The suspension uses a MacPherson front and multi-link rear suspension.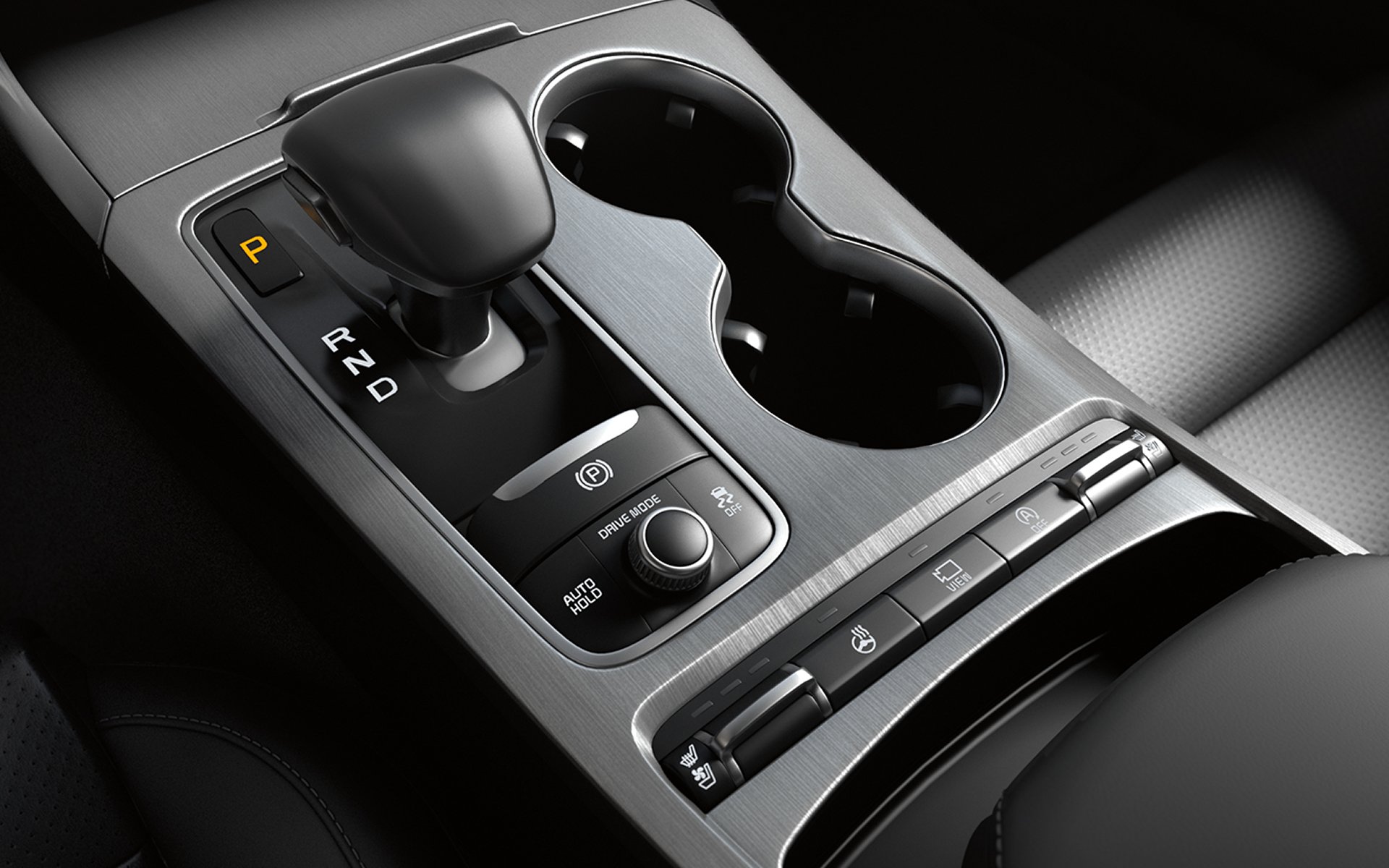 2018 KIA Stinger's Powertrain
The KIA is designed with the performance that will keep you engaged throughout your travels. With a TwinTurbo V6 engine, experience an engine that offers 360 horsepower. Enjoy a powerful drivetrain that is able to provide you with the most engaging performance and settings that are designed to optimize the fuel efficiency of the vehicle. The KIA Stinger is designed to bring you to the next level of fun and exhilaration with an exclusive system that is perfectly balanced to provide you with superior control and handling. Come and find out about the 2018 KIA Stinger in Detroit MI and discover how you can get to know more about this vehicle. There are two engines that you can choose from on this vehicle. The 2.0-liter turbocharged four-cylinder engine that outputs 255 horsepower and 260 pound-feet of torque serves as the base level engine. A more powerful 3.3-liter TwinTurbo V6 engine outputs 365 horsepower and 376 pound-feet of torque.
2018 KIA Stinger's Safety
Safety concerns are always high on the list for all KIAs. The 2018 KIA Stinger is designed with a Driver Attention Alert system that can detect when you're not paying attention to the road. There is also Forward Collision Assistance to help you avoid a potentially dangerous accident. The Lane Keep Assist option helps guide you back to your lane and Blind Spot Detection is designed to help protect you from vehicles that you might not see when switching lanes. Additionally, there is a Rear Cross Traffic Alert system for even greater awareness on the road. Come down and find out more about this vehicle at our dealership serving Metro Detroit.
Come down to our Glassman KIA dealership to get the latest updates on this vehicle. This is one vehicle that you definitely need to come down to see in person. It has all the allure of a sports car and the utility of a hatchback. Designed to be fast all the way around, you'll enjoy more active days and exhilarating nights as you cruise through town in this unique and exceptionally well-designed KIA. Give us a call to find out how you can take home the KIA Stinger when it becomes available.