2019 KIA Sorento | Southfield Michigan for Sale in Southfield near Detroit Michigan
2019 KIA Sorento | Southfield Michigan


View Inventory
Why Buy A 2019 KIA Sorento?
Come by our dealership in Southfield Michigan has information on the KIA models that are coming in 2019. The new Sorentos are designed to be classy, full-featured and elegant. Explore the latest innovations and smart features that are developed to make your driving experience more enjoyable. We will work with you to provide you with all the information you need so that when this vehicle debuts, you can take it home the very same day. Come down to our dealership and talk with us about your financing options so you can be well-prepared when this vehicle comes to the market. We are here to help you sort through your options and prepare for the release of this exciting new car.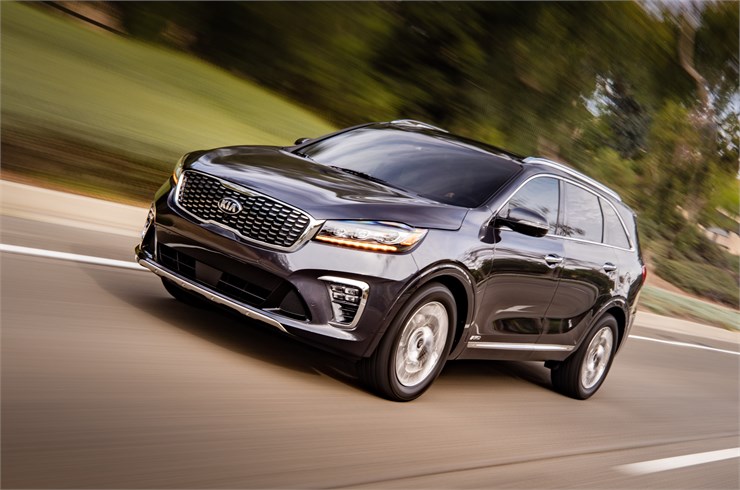 Exterior – Reasons Why Buy the KIA Sorento
When it comes time for you to get more from your vehicle, you'll love the smart features and aerodynamic styling that this SUV provides. Come down and explore our incredible options for your family and fall in love with the rugged yet refined exterior. The vehicle maintains much of its original 2013 design, but it has been upgraded to provide rounded features and better lighting overall. The front-end offers a more artful rendition of the 2013 model, and it includes full LED lighting when you choose the SX or SXL trim level. The fog lights have also been upgraded to include projection bulbs on the EX and SX trim levels and LED lights on the SXL trim. EX and higher trims also get LED bulbs for the tail lights to provide a modern, sleek look. Our dealership in Southfield Michigan has information on the KIA Sorento that's coming in 2019. Give us a call or check us out online to find out more.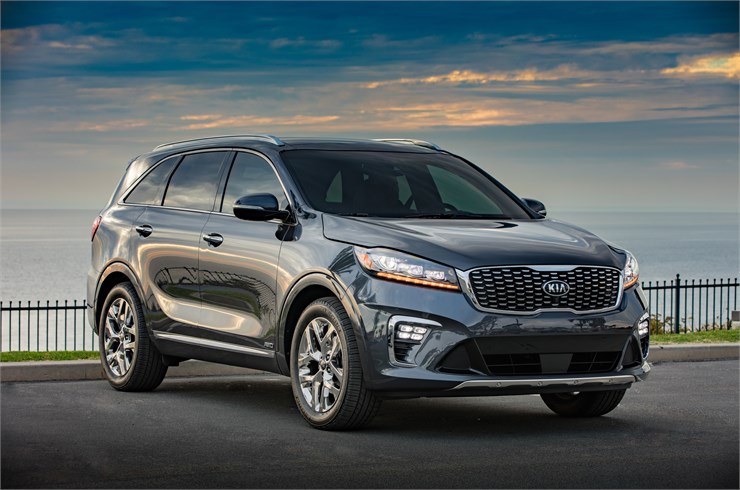 Interior – Why Buy 2019 KIA Sorento – Request Interior Information
Numerous interior and exterior enhancements have been added to this vehicle to make it more robust than ever before. When you come down and explore all that this SUV has to offer, you'll be able to find a host of options to make your drive more enjoyable. Come down and examine the 7-passenger seating that provides plenty of room for all of your passengers and their cargo. You also get the option of listening to your music through Harmon-Kardon speakers with Quantum Logic audio processing for the best sound imaginable. Wireless charging is also coming so you can take advantage of the latest developments in smartphone charging technology. Get behind the wheel of this vehicle, and you'll be glad you waited. Visit your Southfield KIA dealer and get in touch with Glassman KIA to find out about all of the interior features of this incredible vehicle.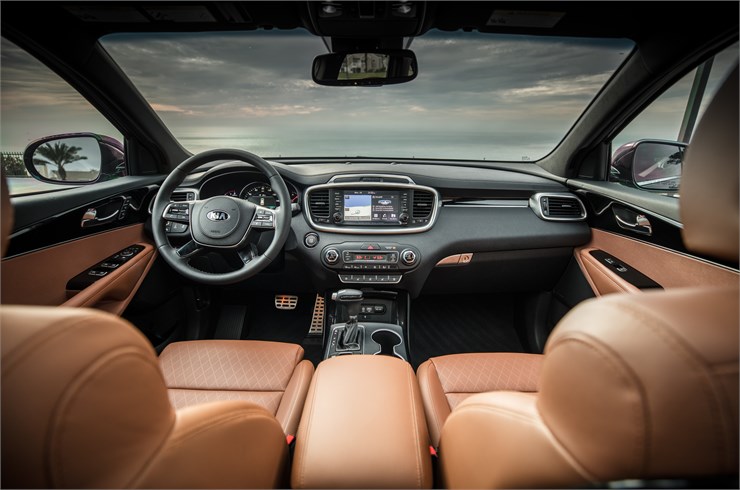 Mechanical / Powertrain – Request More Information
This SUV is designed to power you through most any situation. You'll love the supple transmission that provides smooth gliding and acceleration through all of the gears. The vehicle also comes with a front-wheel-drive or all-wheel-drive option so you can choose the format that works best for your needs. Two strong engines are offered, and you can select from the 2.4-liter or 3.3-liter V6 engine. One engine option that is being removed is the 2.0-liter turbocharged engine. However, the company is working on a diesel version for the future. Visit your Southfield KIA dealer and get in touch with Glassman KIA for more information on how you can get this powerful new vehicle when it arrives.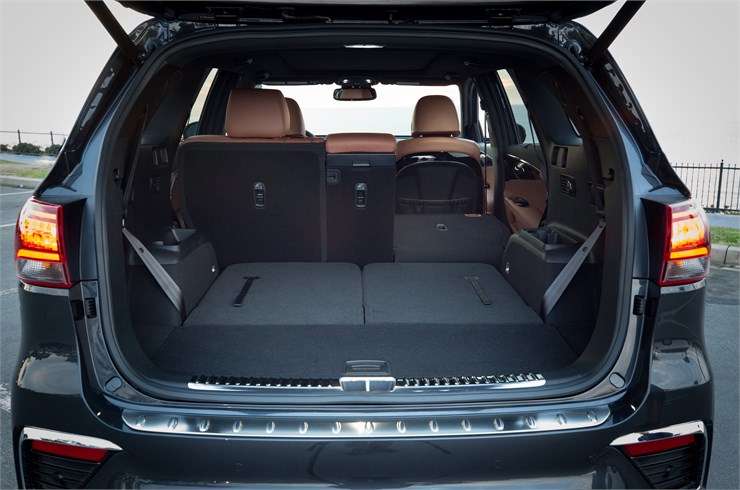 Safety – Why Buy with Safety Features
Our dealership in Southfield Michigan has all the safety information on the new 2019 vehicles. Electronic stability control, traction control systems, brake assist systems, hill-start assist control, electric brake force distribution and antilock braking systems serve as the bedrock of this intensely safe SUV. Additional safety technologies include roll-over mitigation and cornering brake control features on the all-wheel-drive models are standard equipment for an improved dynamic control. The vehicle also comes with smart new autonomous features that are designed to help you get better control of your drive. In the event of a potential frontal collision, the vehicle will help to protect you by applying the brakes to reduce the impact of the crash. There is also a reinforced safety cage, blind spot monitoring features, lane assist technology and a host of active and passive elements that exist solely for your protection. Come down and see everything this vehicle has to offer and take one home as soon as they become available.
Request Sorento Information, Quotes or Specials
Before you look at any other dealer, give us a call to see what kind of specials and quotes we can provide you with. We will give you all the information you need to prepare for the release of this vehicle and our dealership will help you get the best possible driving experience when you come in for a test drive. Combined with our accurate quotes, you'll be armed with the knowledge to take home one of these vehicles today.
Find out Why You Should Buy a 2019 KIA Sorento
Visit your Southfield KIA dealer and get in touch with Glassman KIA and set up the financing you need to take this vehicle home as soon as its available. Our dealership will work with you to help you find the monthly payment options you need to be happy with your vehicle purchase. Give us a chance to show you the difference our dealership can make, and we promise you won't be disappointed.