Auburn Hills Area 2019 KIA Optima for Sale in Southfield near Detroit Michigan
Auburn Hills Area 2019 KIA Optima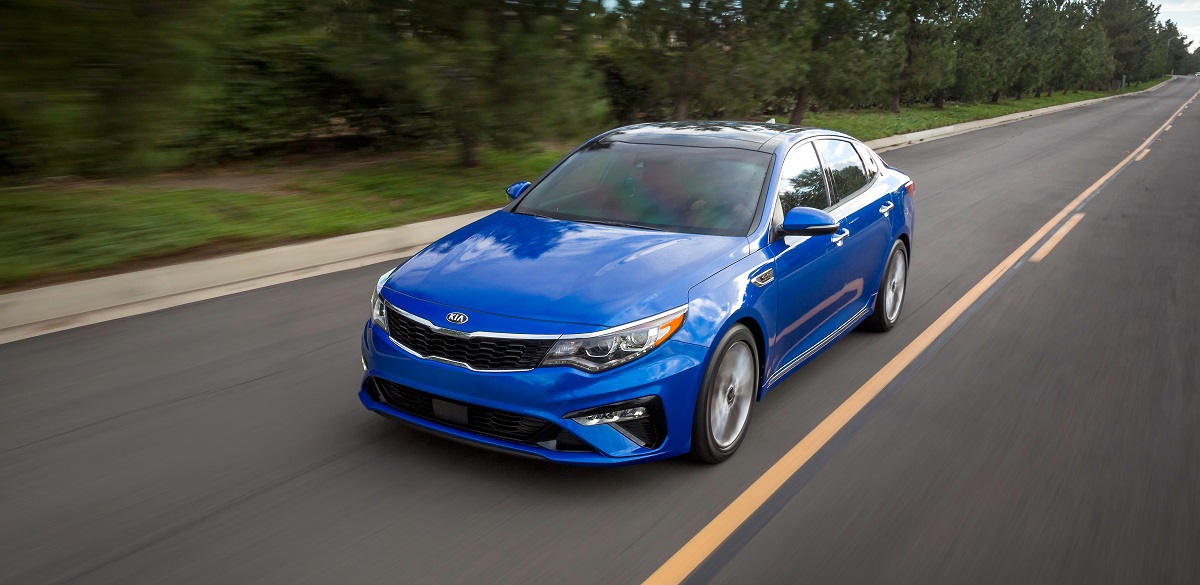 View Inventory
Vehicle Overview
The KIA Optima is a sporty little mid-sized vehicle that can give you style and reliability. It has amazing ratings on the U.S. News site because people have rated it highly. It's an attractive and efficient option that can appeal to any driver no matter what kind of type he or she may be. The following is some additional information about various aspects of this model. Review the list and see if it meets your criteria. If so, you can schedule a test-drive at a nearby dealership serving Auburn Hills Clinton Township Detroit where you can get behind the wheel and truly take it for a test. The Auburn Hills area dealership will be happy to greet you when you get there.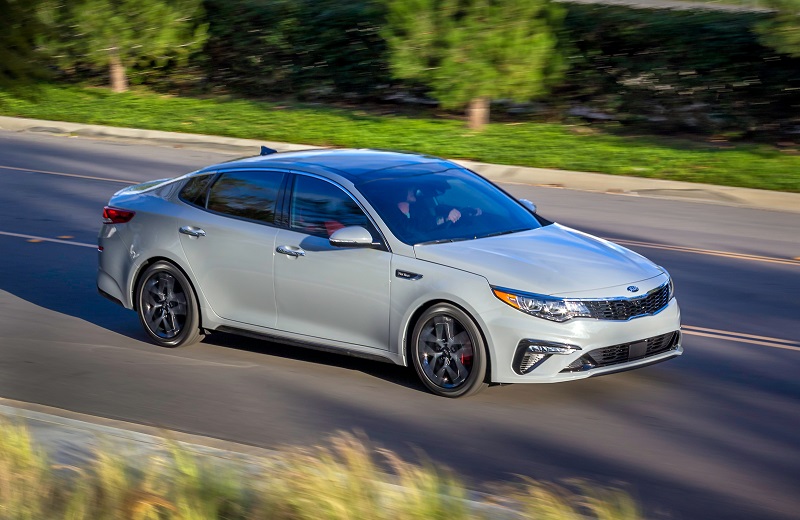 The Exterior Features
The exterior of your car is what causes other people to look at you and envy you while you're on the road. The exterior has evolved over the years and now has a sporty and luxurious 2019 appeal to it. The manufacturer managed to make the body one that would attract sports car lovers and luxury car lovers at the same time. Both classes of people will find that the model is quite affordable for its kind. Available color options include selections such as Sangria, Horizon Blue, Snow White Pearl, Sparkling Silver, Ebony Black and more. Stop by the dealership and request a viewing of this model today.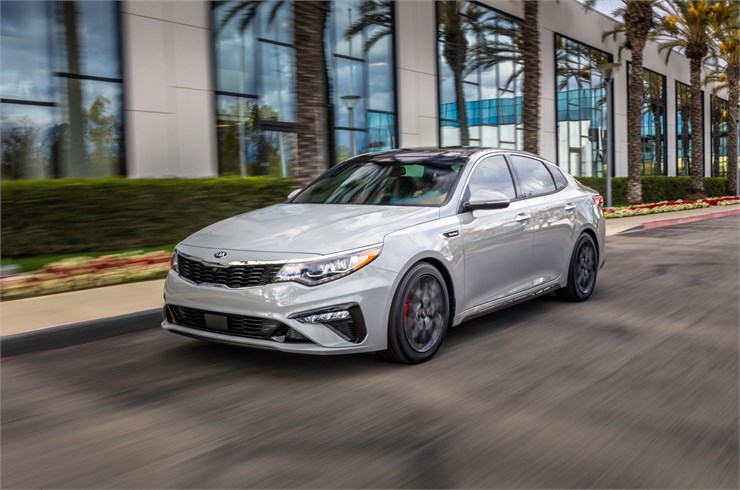 2019 KIA Optima Interior Features
The interior of a vehicle is like your safe haven. It's the place that you want to spend time as you travel your most desired locations. KIA made sure that it created an interior that you were going to love and never want to leave. You'll experience a heap of enjoyable features such as the air conditioning, front and back door bottle holders, cloth seating, driver seat lumbar support and the like. The air conditioning will allow you to sit back and relax no matter what nature throws your way. You can ride comfortably and in style during the scorching hot days of summer. The manufacturer felt it was a nice touch to put in bottle holders so that you could enjoy cool beverages when you needed your thirst quenched. Those are just a few of the helpful features that you'll find in this model. You haven't even heard of all the available technology yet. The lumbar support will help you prevent back damage and pain. This car is a vehicle that caters to your needs, and you'll appreciate all of its goodies for that reason. The Auburn Hills area dealership can help you explore all that the car has to offer you.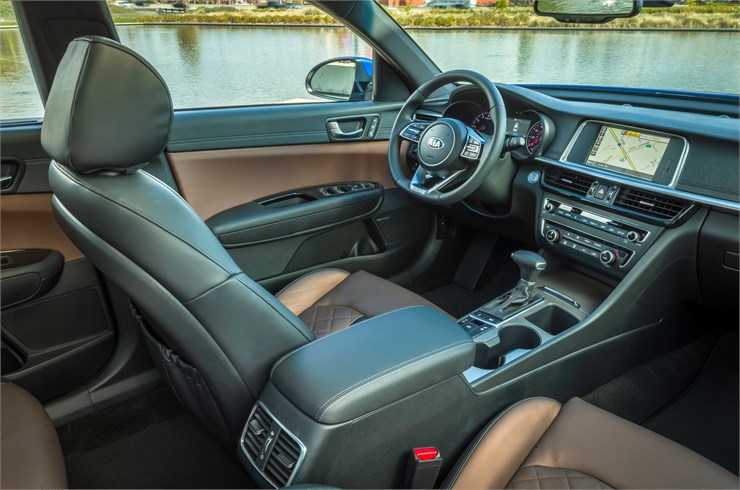 Mechanical Features in 2019 Model
Technology is something that everyone wants to see in a vehicle, and this particular model has lot of it for you. The manufacturer's goal was to make every minute of travel enjoyable and to make the journey so that you wouldn't want for anything. Some of the tech features that you'll come across are features such as the UVO Play, USB charging port, Apple CarPlay, Android Auto, Touchscreen Display, Rear Camera Display and much more. The Rear Camera Display helps you to keep an eye on what's going on around your vehicle at all times. The Android Auto and Apple CarPlay are systems that keep you connected to your favorite applications like music, texting and navigation. There's much more in it for you, but you have to ask the dealership to show you the car in its entirety.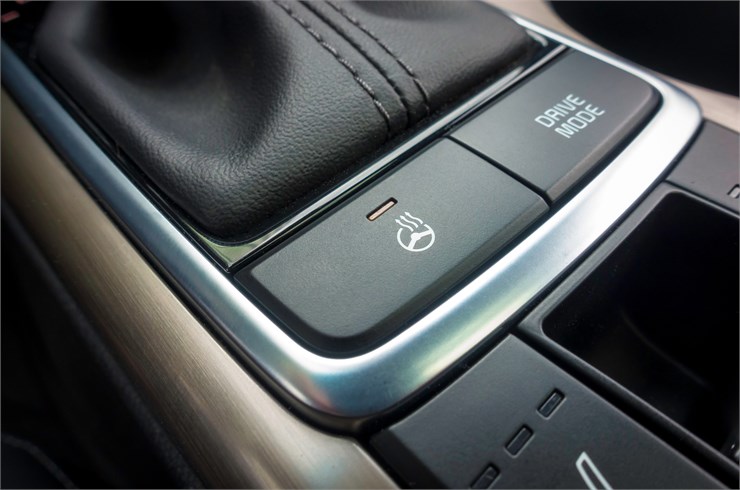 2019 Kia Optima Powertrain
The answer is yes if you were wondering if the Optima had enough powertrain pizzazz for you. It comes with a healthy 185-horsepower motor that has quite the kick to it. It's a four-cylinder, 2.4-Liter option that will give you some amazing fuel efficiency as well as the speed that you need. You will love its efficiency and the fact that it doesn't lack in performance.
2019 KIA Optima Safety Features
The safety features that a vehicle has are some of the most crucial features on that the manufacturer can put in them. The right safety features can make a difference in accident prevention and recovery. KIA made sure that it loaded this model up with technology that would work with you as a partner to keep you and your riders safe. Some of the features that you'll find on this model in the Auburn Hills area are features such as the Lane Keep Assist, Forward Collision-Avoidance Assist, Traction Control System, Antilock Brakes and the Tire Pressure Monitoring System. These features work to keep stability alive while you're driving, and they help you stay on top of what's going on in your tires. The car has a heap of other features, and you can get a list of the additional ones by contacting the dealership serving Auburn Hills Clinton Township Detroit.
Visit a Dealer serving Auburn Hills Clinton Township Detroit
Now is the time for you to get behind the wheel of a 2019 Optima and see if it's the right vehicle for you. You can contact a dealership now and schedule an appointment for a ride with an experienced salesperson. The salesperson will take you on a journey that will allow you to get a taste of the different parts of the car as well as its performance. If you're happy with it, you can start the process of getting approval for a loan immediately.
*Article for general informational purposes, for complete details please contact the dealership.