Auburn Hills Area 2019 Kia Sedona for Sale in Southfield near Detroit Michigan
Auburn Hills Area 2019 Kia Sedona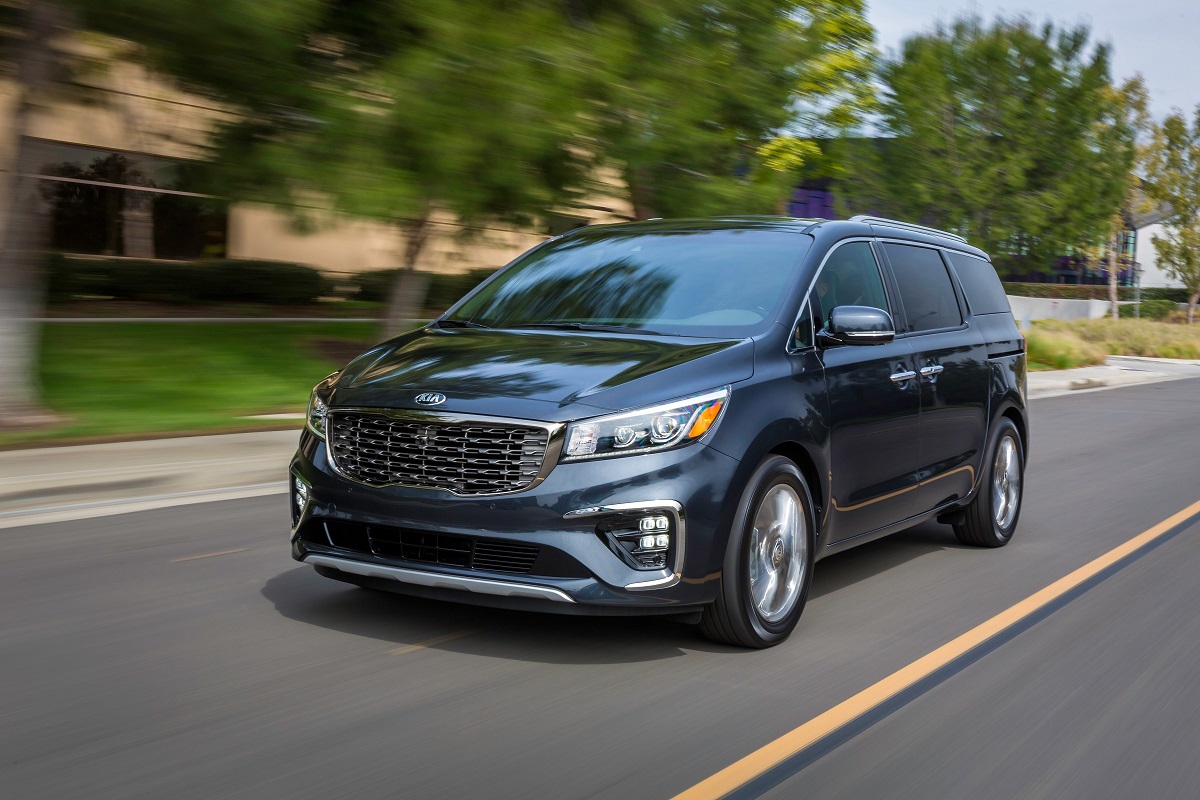 View Inventory
Vehicle Overview
It's an all-new look for the 2019 KIA Sedona, back with five big trim levels to suit your various mini-van needs. Remember, though, that the 2019 KIA Sedona isn't like the mini-vans in days of old. This is true luxury and a perfect blending of style to give a much more "SUV" look to the traditional mini-van fare. Families in the Auburn Hills area will love what KIA did to upgrade just about every single thing on the new Sedona. It promises to be serving Auburn Hills Clinton Township Detroit area families with the best in mini-van style and flavor.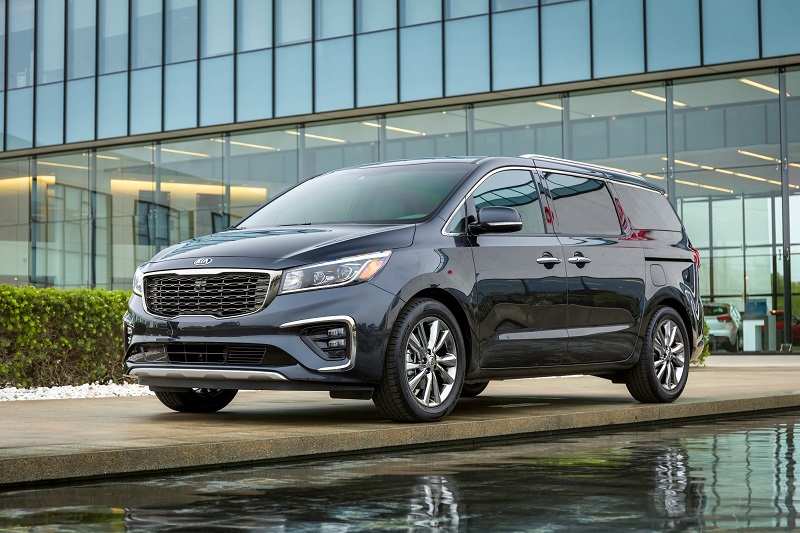 2019 KIA Sedona's Exterior
They promised big changes to the front fascia and they delivered with a tremendous new headlight configuration that brings the model into the modern ages. The SX and SXL trims get LED headlights, and that's not all the SXL trim has to dish out. How about 19″ chrome wheels for some flash and flair? You got it! Even the smallest wheels this time only go down to 17″, something that's absolutely charming for a mini-van trim lineup. This one promises to be serving Auburn Hills Clinton Township Detroit areas with a stylish but refined and sophisticated mini-van. Along with all of these things, you'll find that each trim has its own upgrades and benefits, so it might take a little while to figure out which one is right for you and your family. That's where our expertise comes in. We'll help match you with the vehicle that is going to do you the most amount of good for the longest amount of time.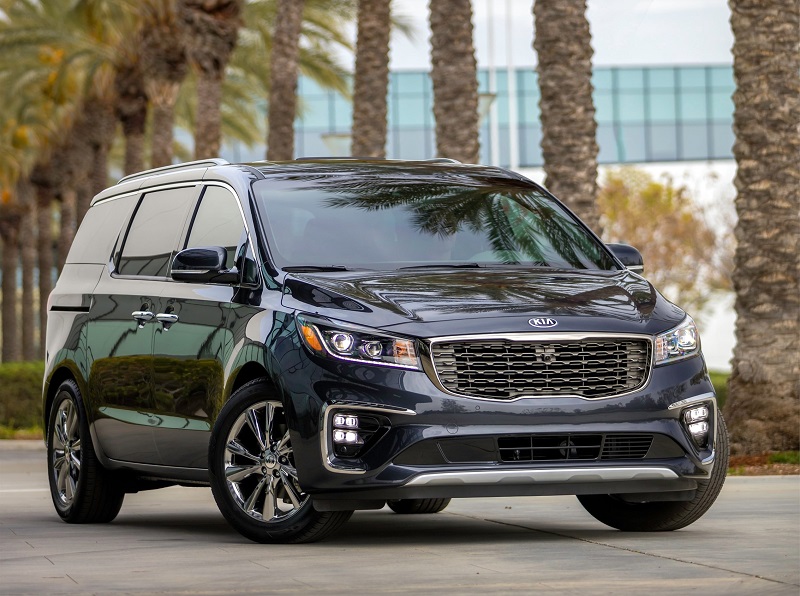 2019 KIA Sedona's Interior
Let's just right in to see how KIA upgraded the interior for the 2019 season. The Sedona has always had a more polished interior than most other mini-vans, but this year KIA is taking it over the top. The new instrument cluster has won praise from fans and critics alike, the prize of the updated modern center fascia. Want convenience? The 2019 Sedona features a wireless charger for those folks out there in the Auburn Hills area who want to stay connected on the go. And we'll save the best for last: The available 10.1″ dual-touchscreen Rear Entertainment System to keep the kiddies occupied during long road trips. It's convenience, comfort, and entertainment all right in your new mini-van.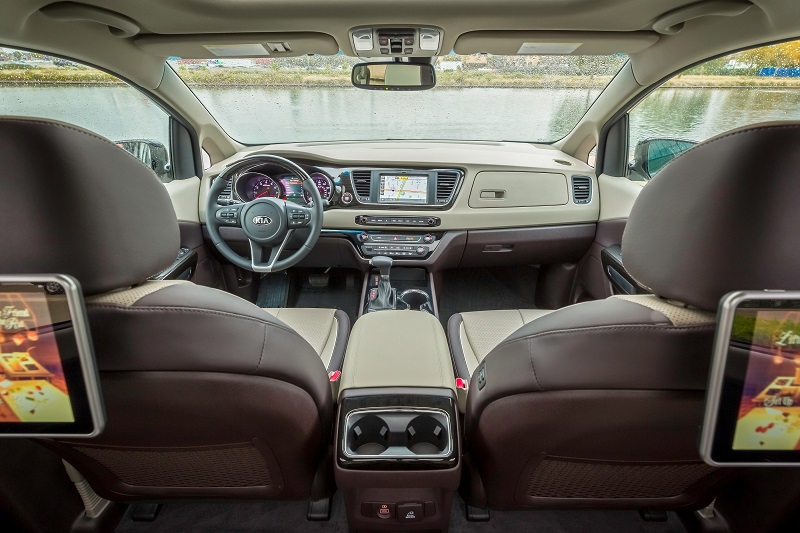 2019 KIA Sedona's Mechanical
Auburn Hills area drivers are rightly conscious about the mechanical features of their vehicles. Hydraulic power steering is standard on the L and LX, while rack mounted motor driver power steering is the rule of thumb for the EX, SX, and SX Limited. There's also a Sportmatic shifting feature available standard on all trims. Much has been made of this new shifting system that gives you the power to put your vehicle in an automatic "manual" control. What's this give you? It's the same feeling of control and exhileration you get when you drive a manual with all the foolproof convenience of driving an automatic. You're going to love this feature, so be sure to ask about how it works when you visit us to take a test drive.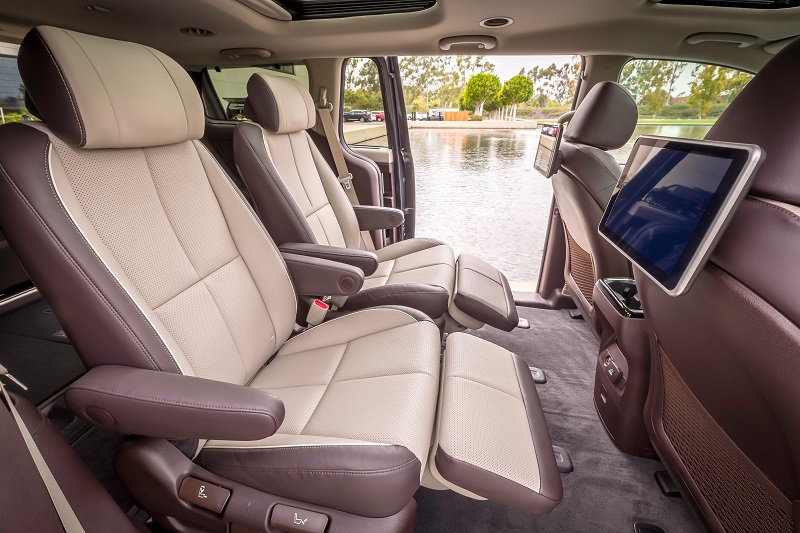 2019 KIA Sedona's Powertrain
The 2019 powertrain for this model is extra promising, with plenty of juice under the hood to get you to all of your important destinations. The 3.3-liter V6 engine gets coupled with an 8-speed automatic transmission this time, and that's a definite upgrade over the 6-speed automatic that came in models of the past. It's serving Auburn Hills Clinton Township Detroit drivers with 276 horsepower and 248 lb.-ft. of torque, a definite improvement over years past and plenty enough for just about anyone who's planning to make a mini-van their daily mode of transportation. You'll find few in this class that can match this in terms of sheer power, and when you couple that with big wheel options, you've got something to look forward to!
2019 KIA Sedona's Safety
They wanted to make sure that safety wasn't forgotten, and they definitely succeeded. You've got advanced front air bags, impact sensing door lock for additional protection in the event of a crash, hill start assist-control, Traction Control System, and Electronic Stability Control. In a vehicle that can hold as many as 8 passengers, it's a given that the "cargo" you're carrying will almost always be your precious family members. It gives drivers a lot of security knowing that the mini-van they're in is protecting them both with solid design and advanced technology and safety features to make every journey a safer one.*
See It Today
We're very excited for this new masterpiece of mini-van design, but we don't want to be the only ones learning about the good news. There's much more to know about this model, and it's on its way this coming year! If you would like to inquire about a test drive or simply discuss the many trims and features that await you in this little home away from home paradise, feel free to give us a call here at our dealership. We'd love to discuss anything and everything about this luxurious new mini-van. It's a simple matter of picking up a phone, writing to us, or stopping by our lot to see it today. We'll be waiting here, ready to share the terrific features and benefits of this new mini-van. Call or write today!
*Article for general informational purposes, for complete details please contact the dealership.