New Kia Auburn Hills Area 2019 Kia Soul for Sale in Southfield near Detroit Michigan
Auburn Hills Area 2019 Kia Soul
Vehicle Overview
The KIA Soul has the perfect name for what it is. It's an amazing spirit-filled car with a lot of vitality to share with you and your passengers. The 2018 version of the vehicle was number one for compact cars on the US News site. It was beat by no other vehicle in its class. Its greatest attributes were its reliability and safety features. The Soul is one of the few cars that has gotten a five-star rating for reliability. Since this is such a rare occurrence, you should strongly consider taking home one of these vehicles. The 2019 KIA Soul is another fantastic model. Glassman Kia, the dealership in the Auburn Hills area, has the 2019 Soul on its lot. Read this information about the model, and then contact the dealership if you find that the vehicle is to your liking. You can schedule a test-drive so that you'll know for sure. Glassman KIA serving Auburn Hills Michigan will allow you the time you need to get to know the vehicle.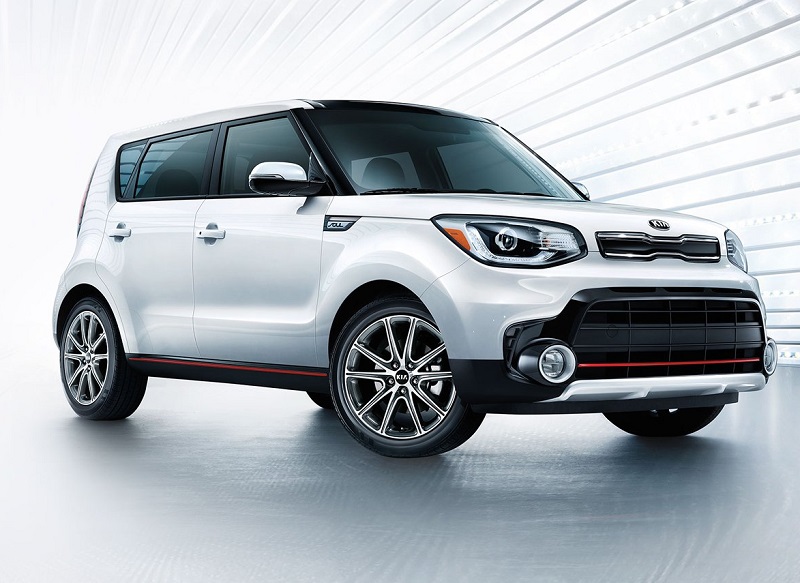 Exterior – 2019 KIA Soul
If you ask us about the exterior, we're going to tell you that it has Soul. It manages to pull off three different styles. Its magnificent LED lights and unique grille give it a sporty appeal. College kids will love it for that reason. Its no-nonsense size and rear give it a classy and practical feel. Its unique wheels reveal its youthfulness. KIA tops that all off with fun colors like Inferno red, Alien 2 and Titanium Gray. You can see all these glorious colors at Glassman KIA serving Auburn Hills Michigan. The Auburn Hills area specialist will be delighted to assist you.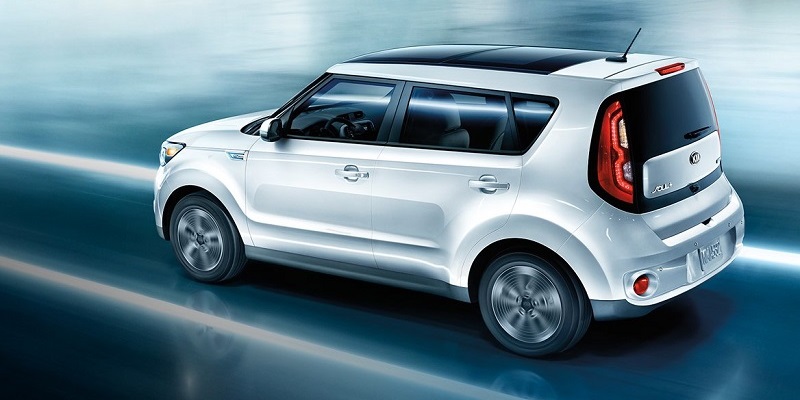 Interior – 2019 KIA Soul near Auburn Hills
The Soul won an award for best car for the money, and part of the reason and it won was because of its feature-packed interior. Its score on US News was 8.6 for the interior, and the reviews mentioned the excellent cargo space, spacious cabin and an overall upscale Interior Design. The manufacturer made sue that it gave you the most comfortable environment possible. Some of the features that you have access to are mood lighting, start button, heated seats and a sunroof. You can't really ask for much more than all that, but the car still has more than all that. You will have to contact the dealership serving Auburn Hills Michigan to get the full list of interior features.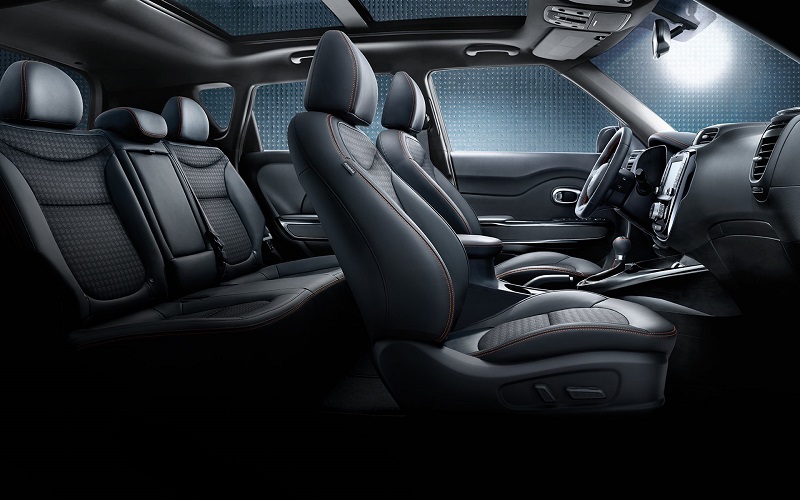 Mechanical – KIA Soul specs near Auburn Hills
If you love technology, you chose the right model. The manufacturer made sure that it added and plenty of technological features and mechanical goodies to enhance your comfort level. The six-speaker stereo system, Bluetooth wireless technology and Siri eyes free system are only a small fraction of all the features that you are going to get. The also has voice recognition, USB charging port, power locks and so on. It just seems like this vehicle is jam-packed with stuff. The dealership can who you some of the other tech stuff that will be in your vehicle. Then, all you have to do is learn how to use all the features to maximize your safety when you're on the road.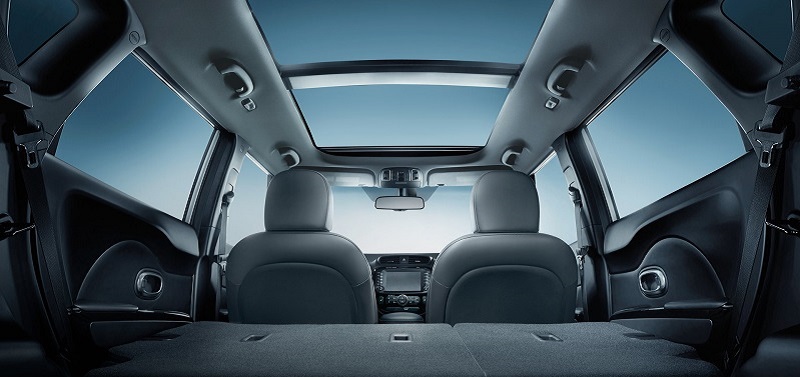 Powertrain – KIA Soul specs near Auburn Hills
The Soul certainly has enough power for your tasks. You have three options of motors from which you may choose depending on your needs and preferences. The base model has a 130 horsepower the next one up has 161 horsepower. The one after that is it one with 201 horsepower. If you wanted something tick they got it in this vehicle. Request a meeting at the dealership so that you can get first-hand knowledge of the way that any of these motors perform.
Safety – 2019 KIA Soul dealer
Last but not least, the Soul has safety features to keep you from getting hurt and try to cut down accidents. Traction Control, Electronic Stability Control and Brake Assist are only three of many features that will look out for you. Ask your salesperson to give you additional information and then call me back with either an approval or denial.
Schedule a Test-Drive Right Now
Are you ready to take a test-drive in the 2019 soul? Contact the Auburn Hills area dealer and request a special time where you can get behind the wheel and take it for a ride to see what it truly has. The experiences you have when you test drive the car will solidify your decision about purchasing it. The next step is discussing the trim options and the optional features and then negotiating for a price that's right for you. The last and most crucial step is your meeting with the finance department. They're on your side, so they're going to try to get you in that car. If everything goes well, you will get a new Soul today. It's a car that your entire family will be proud of and can use for the things that you need. They'll be happy because you've bought the most reliable car on the market.