New Kia Auburn Hills Area 2019 Kia Sportage for Sale in Southfield near Detroit Michigan
Auburn Hills Area 2019 Kia Sportage
Vehicle Overview
The KIA Sportage is a highly attractive SUV vehicle that you will love for more reasons than one. The 2018 KIA model was quite a performer, and it won recognition from sites like US News. It landed at fourth place for compact SUVs, fourth place for SUVs with two rows and sixth place for crossover SUVs. Not only that, but it had an amazing reliability score of 4.5 out of five points, and it had a safety score of 9.3 points, which is also pretty amazing. Glassman KIA can show you this vehicle on a personal level if you decide that it sounds like a winner. Read through this information about the Sportage and then schedule an appointment in the Auburn Hills area if you think that you should. You may be making the smartest choice ever in your life.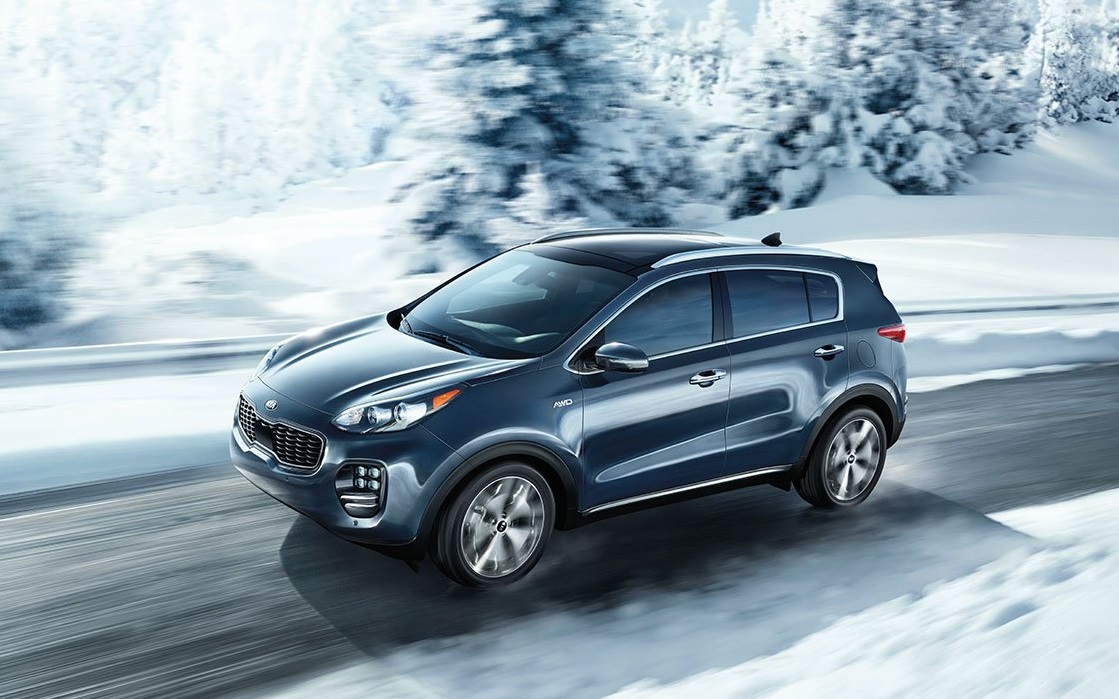 Exterior – 2019 KIA Sportage
The 2019 model has an amazing array of colors in its shell lineup. Some of the colors that you will have on your plate from which you may choose are colors such as Burnished Copper, Hyper Red, Pacific Blue and Sparkling Silver. The overall body is attractive, and it looks like its main concept is fun. Its whole body has a slightly rounded compact feel to it that gives it a youthful appearance. The headlights are probably the most exciting of all the features because they have a uniquely pristine appearance. The model also has attractive rim designs, which really brings it out and makes people notice it. You'll fall in love with the car at first glance. It's a young person's dream because it can appeal to college students while still maintaining a certain level of elegance. Contact the Auburn Hills area shop to shcedule a vehicle examination.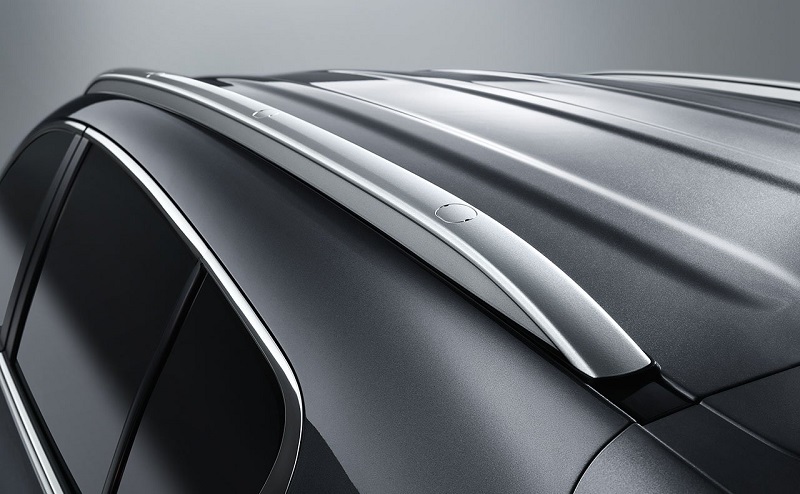 Interior – 2019 KIA Sportage near Auburn Hills
The interior is crucial because it directly affects the amount of time that you spend behind the wheel. You'll want to have an interior that has many amazing features. The Sportage interior does. In fact, consumers referred to it as a "premium" interior because it has so many features. We can tell you every single feature that it has right now, but you can visit the dealership to find out more. Just a small number of the features that you will be able to enjoy are features such as the power adjustable seats, UVO infotainment, USB ports, navigation and the like. Schedule your appointment in the Auburn Hills area if you want to find out more about the interior.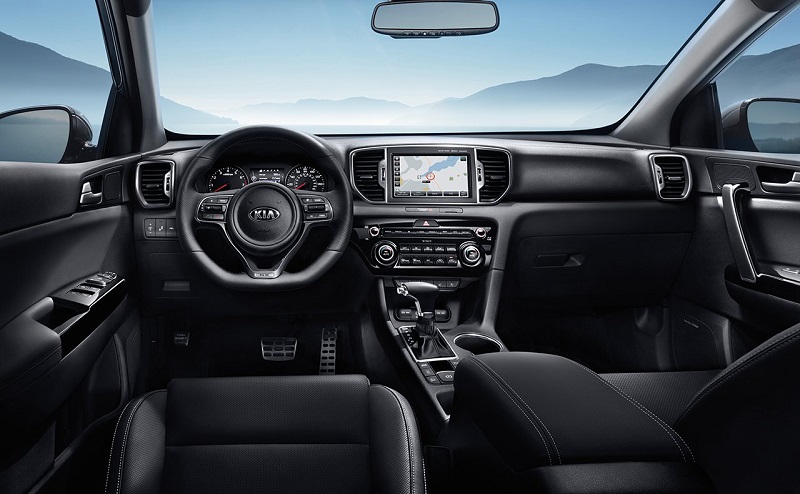 Mechanical – KIA Sportage specs near Auburn Hills
Plenty of tech is inside this model for you. All you have to do is utilize it and have fun with it. Android Auto and Apple CarPLay are both on the top of the list for mechanical features. They are both features that can help you stay connected to your favorite applications and your music. The Smart LiftGate is something else that you will most likely enjoy. It speeds up the process in which you get your trunk opened to store things. Saving time or money is always a good thing. The surround sound is there to help you entertain your friends. There's too much tech in this vehicle to list. However, you can get a full blast of what's available by contacting the Auburn Hills dealer for a meeting.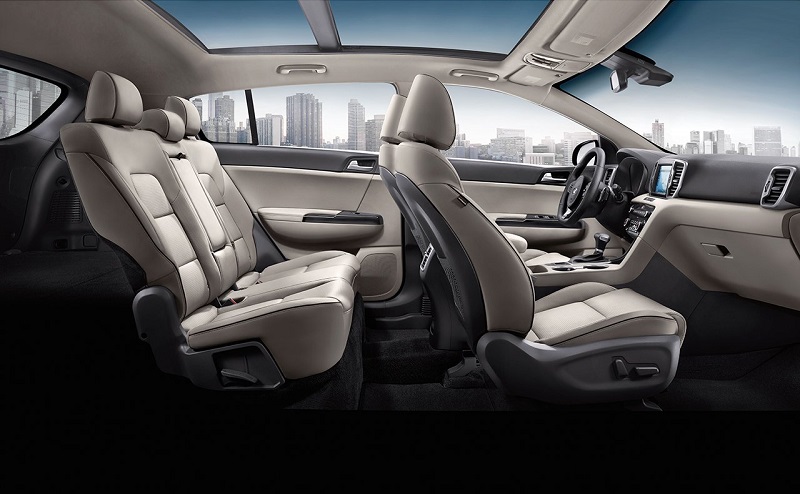 Powertrain – KIA Sportage specs near Auburn Hills
You have at least two choices for the right powertrain. You can choose the 1.8-Liter, four-cylinder motor. It will give you 181 horsepower, which is pretty powerful. Alternatively, you can select the 2.4-Liter option. That motor is going to give you at least 247 horsepower, which is more pizzazz than the other one. You will get sufficient speed no matter what choice you make. Visit the dealership to experience the performance.
Safety – 2019 KIA Sportage dealer
The car has a heap of safety features for you, as well. KIA thought of everything to ensure that you had a safe experience. Some of the features that you will have access to are features such as Vehicle Stability Management, Brake Assist and Tire Pressure Management System. These features and the other ones that are available will help you to keep the vehicle on a straight and narrow path. They will also help you to prevent an accident. find out about the other amazing features that the car has by contacting the dealership.
Visit Glassman KIA for Your Ride
The vehicle is waiting for you to come and take a ride in it. It's at Glassman KIA serving Auburn Hills Michigan. You can see it today if you contact the dealership serving Auburn Hills Michigan and ask the salesperson to take you on a little excursion. You can then familiarize yourself with every aspect of the vehicle so that you can know if you truly want it to be yours. Ask all the questions that you need to ask and then decide if you want to go through the motions and get some financing for yourself. This dealership serving Auburn Hills Michigan has the most wonderful team of finance specialists, and they will help you with your financial application processing. They will work with you from start to finish and try to get you a deal that you will be comfortable with for the duration of your loan term. If everything goes well, you will be driving a new car home today.