Detroit Review | 2019 KIA Sorento for Sale in Southfield near Detroit Michigan
Detroit Review | 2019 KIA Sorento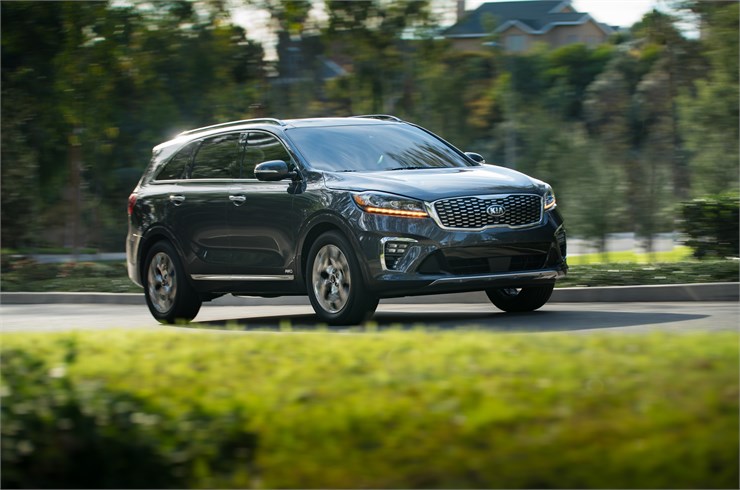 View Inventory
Vehicle Overview
The Detroit review is in. The 2019 Sorento KIA is available, and Detroit news says that you and you family are going to love it. KIA has truly been releasing some gorgeous models lately. The 2019 Sorrento is just another one of those gorgeous models. If you are a fan of luxury, space and power, you will adore the Sorento SUV. It's currently ranked number two in the category of midsized SUVs. The Detroit reviews had this model ranked highly in a lot of categories. The most prevalent reason for such a high score is all the safety features that came with it. The following are some of the top reasons that you should think about visiting Glassman KIA and ordering yourself one of these Sorento models. Here's some Detroit news about this model that you will really come to appreciate: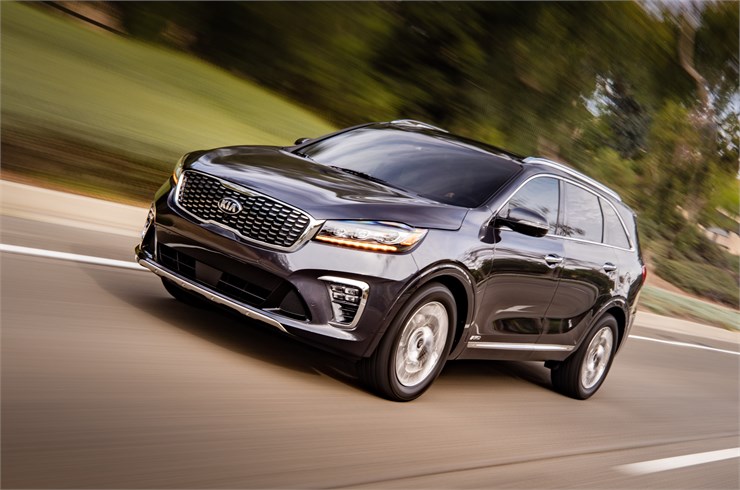 2019 KIA Sorento Exterior
The exterior of this model is extraordinary. It looks especially classy, but it also has a sporty appeal to it, as well. It's the kind of SUV that can change with your mood, and you can dress it up in a variety of colors if you want to express something special. The colors that you have to choose from include options such as Titanium Silver, Ebony Black, Snow White Pearl and more. Each color adds a different dimension of elegance to the body and is awe-inspiring in its own right. Contact Glassman KIA and ask if you can have a look at this model. You will fall in love with it for sure.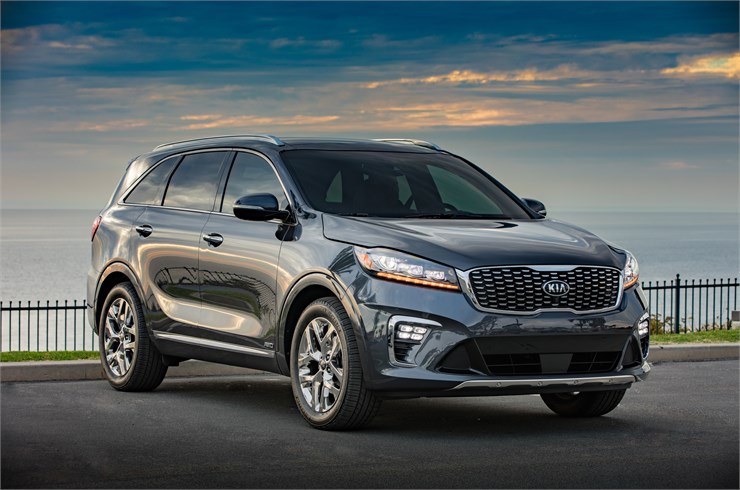 2019 KIA Sorento Interior
This 2019 KIA interior is designed to accommodate you. That means that when you get in this SUV, you will be surrounded by various elements that make your experience easier. Just a few of the things that you will find accommodating in this ride are elements like the voice navigation system with the 7-inch display screen, air conditioning, tilt and telescopic steering, Dual-Zone Automatic Temperature Control, Front Cup Holders, center console with armrest and more. The idea is to make it so that you always feel relaxed when you get inside of this car. The manufacturer did a great job of supplying that experience for you.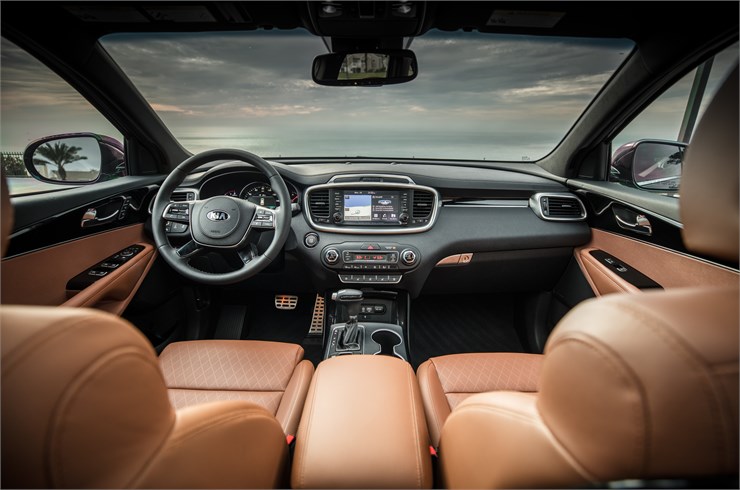 2019 KIA Sorento Mechanical Features
The model comes with a strong enough motor to keep you busy. You can choose from a variety of motor options such as a 2.0 or 2.4-Liter DOHC motor with four cylinders. You may also opt to select a 3.3-Liter V6 model. The horsepower that you get depends on what you choose for your motor. It varies from 185 to 290. 290 horsepower is enough to measure up to some of the sports cars, so you know it will be able to zip you around to complete your daily tasks. The newest models have an eight-speed transmission for you to enjoy.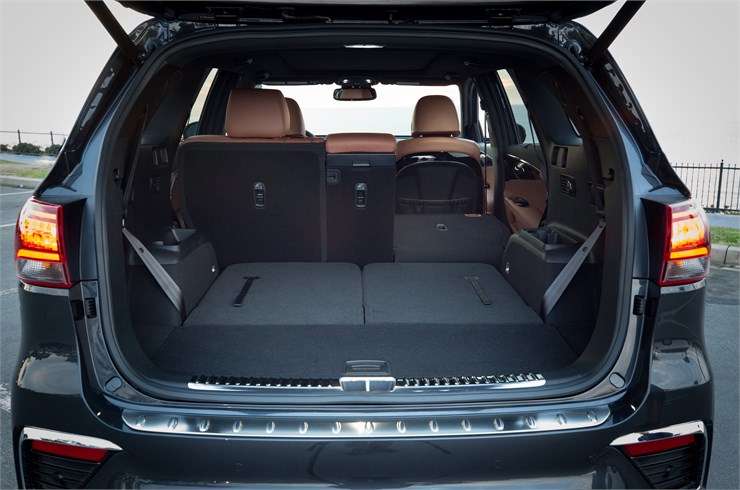 Mechanical features of this model are abundant. You'll see things like Bluetooth Wireless Technology, which is a technology that can give you absolutely handless control. Android Auto and Apple CarPlay are part of the mix, as well. They are two applications that can keep you locked into your favorite songs, weather information and more. Many fun and helpful tech is in the unit, but you won't get the full experience unless you take a trip to the dealership and see for yourself. The Detroit news and review reports are out. This model is one of the best in its class.
Safety Features
This model has one of the highest scores of all for its safety features, and here's why: The model has more than 10 safety features that work perfectly and help to keep driver and passengers safe. Just a few of those features that you will find in the vehicle are features such as Electronic Stability Control, Hill Start Assist, Tire Pressure Monitoring System, Brake Assist and more. All these components work together to keep you steadily ground and to brace you well if something occurs. The Detroit review raved about the safety features, and you will too.
Request Information and Quotes
You have a right to request as much information as you want about a car if you are thinking about buying it. Make sure you exercise your rights and contact someone at Glassman Hyundai to find out what specials they are running today. You could have access to some mighty amazing deals if you just take your time and request some information. Holiday specials are always a big hit and so are new and used car specials. You can probably leave the dealership and get the model that you want for only a fraction of what you thought you would have to pay. Why not try?
Schedule Your Test-Drive
Now, are you ready to spend some real time with this vehicle so that you can get a true picture of what its like and whether it can meet all of your needs? If yes, then go ahead and call Glassman KIA and tell them you would like to come in today and take a nice long ride in this vehicle. Then, let them know that you also want to have them finance you so that you can own this model without the least bit of difficulty. They will work with you try to get the keys to that vehicle in your hands.