New Kia Detroit Review – 2020 Kia Forte New Kia Vehicles for Sale near Detroit, MI
Detroit Review – 2020 Kia Forte
View Inventory


Vehicle Overview
The 2019 Kia Forte is one of the most productive choices if you're looking for something sporty, safe and sound. The 2020 is a step up from that, and it's available for you at Glassman Kia. The 2019 ranked first in its class of compact vehicles on the US News site and with very good reason. It has a vast assortment of safety features that will keep you and your passengers protected. You'll also have a heap of tech to enjoy and lots of interior features that will make you comfortable. Additionally, you'll have many vibrant exterior features from which you may choose. The following is some information on the Detroit review of the model so that you can review its positive aspects. If you find the car attractive, you can schedule a test-drive at the dealership serving Detroit Novi Dearborn.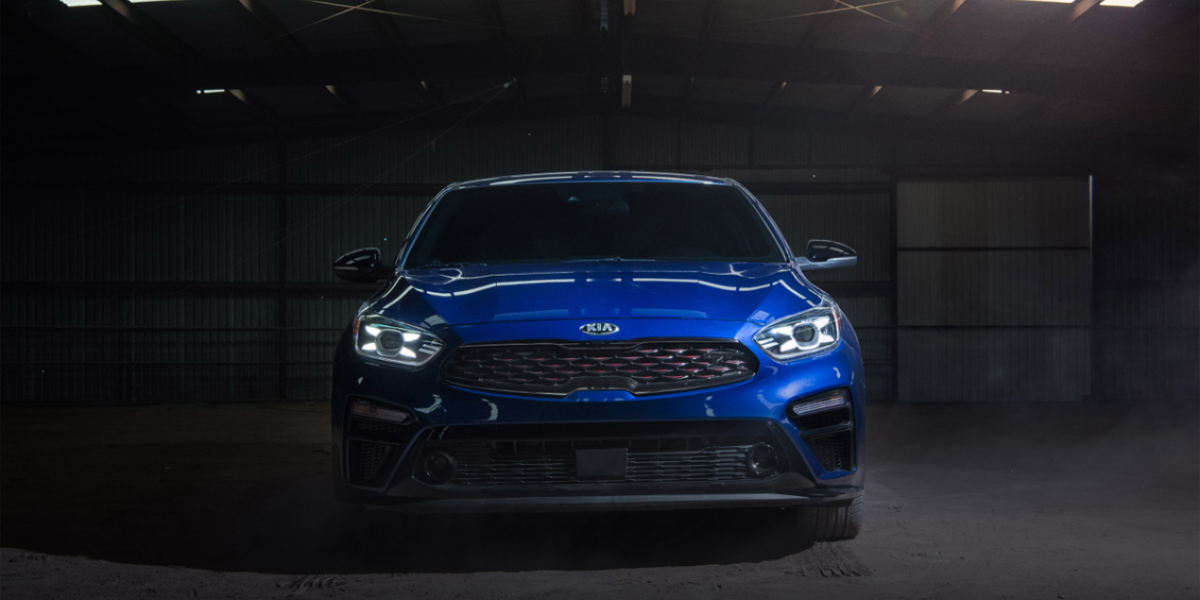 Exterior – 2020 Kia Forte
The 2019 Forte has a sporty exterior with just enough class to keep more conservative people interested. The color options are vibrant and alluring. They include options such as Clear White, Gravity Grey and Aurora Black Pearl. Other trim models offer colors like Currant Red, Deep Sea Blue and Silky Silver. Ask the dealership serving Detroit Novi Dearborn about the color options you will have if you choose this model.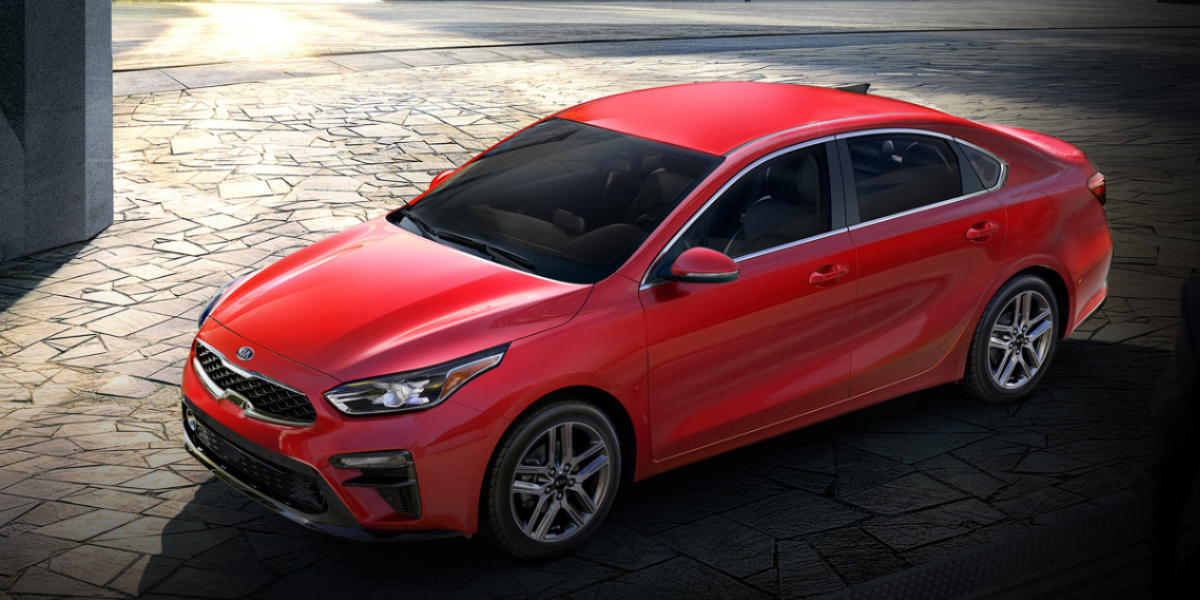 Interior – 2020 Kia Forte near Detroit MI
The exterior has a heap of benefits that you will love as you travel in this amazing car. One of the features that you'll have access to is the dual-zone temperature feature. It will give you and your passengers the ability to have perfect temperatures according to your personal preferences. The interior also has a lot of convenience features like cupholders and abundant cabin space. We think you'll find this model remarkable and a good catch to go after on your next journey. You can find out much more information about the car if you contact the dealership and ask some questions.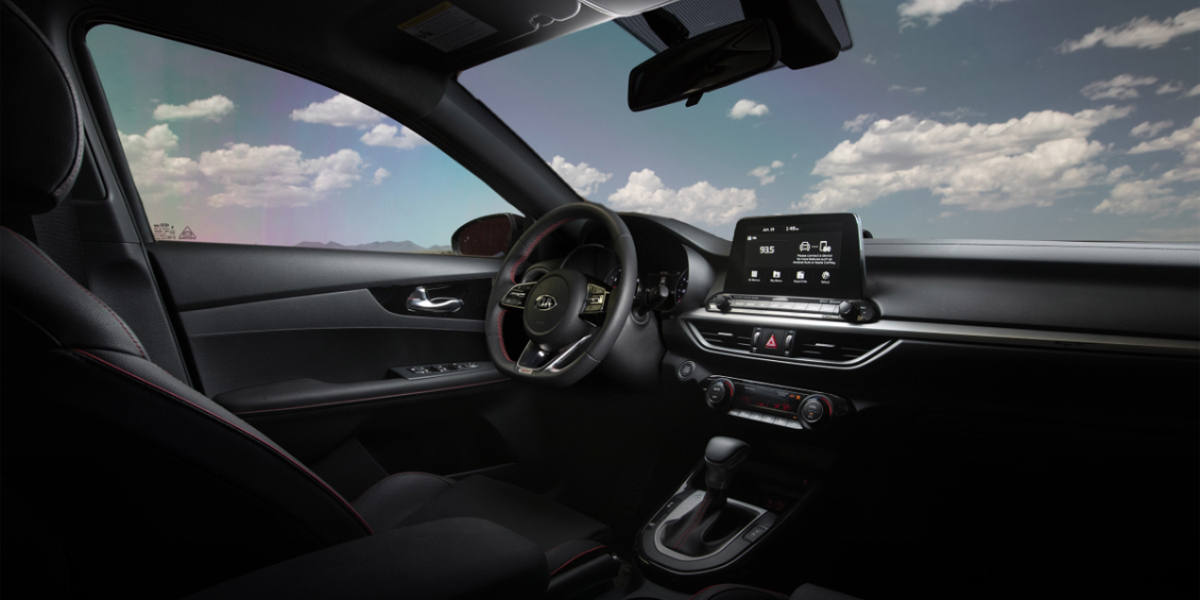 Mechanical – Forte specs near Detroit
The Forte has a vast assortment of mechanical features for you to enjoy. Some of the features you'll have under your belt include Rear Camera Display, Android Auto, Apple CarPlay and SiriusXM. SiriusXM is an advanced satellite radio system that can give you access to a ton of amazing channels. Android Auto and Apple CarPlay are programs that keep you connected to your favorite music and apps. The Rear Camera Display looks behind you at all times and keeps you informed about what's going on behind your vehicle. The Detroit review says that the Forte has all of these features and more. Contact the dealership to confirm it ad hear about some of the other features you'll get. If you find the list attractive, you can request an appointment to take a test-drive in the model.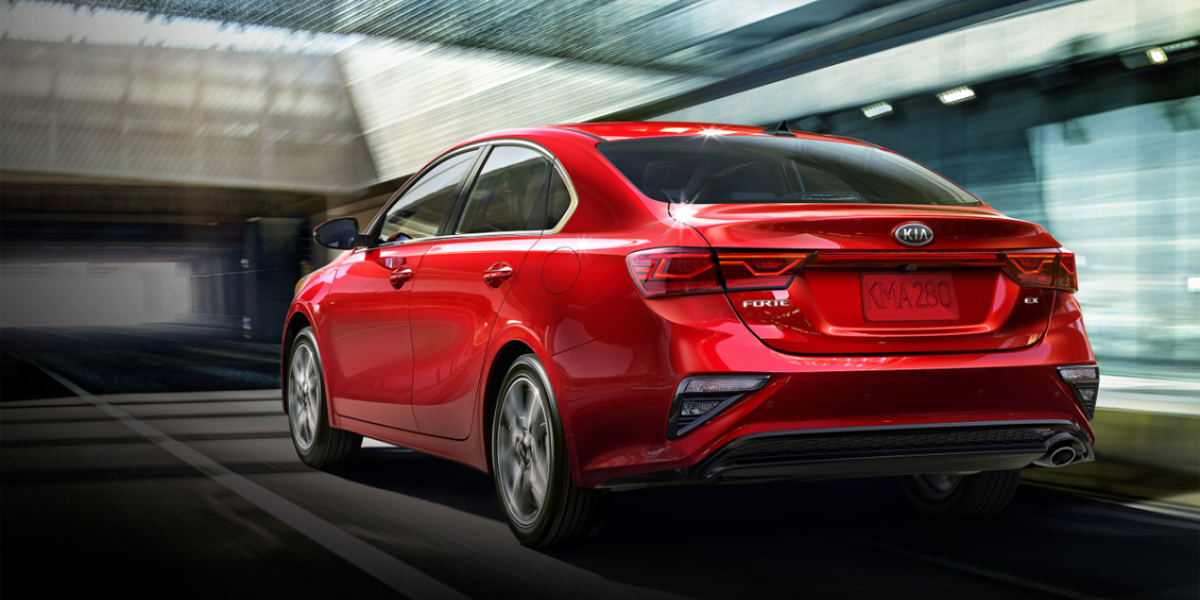 Powertrain – Kia Forte specs near Detroit MI
You're probably super curious about the powertrain and the level of pizzazz you can get out of the motor. We're here to tell you that the Forte delivers more than enough pizzazz from its motor. The base model comes with a 2.0-Liter, four-cylinder motor that is both fuel-efficient and powerful. You'll get about 147 horsepower from it, which makes it zipper than you think. The fuel efficiency that you can get out of that motor is unbelievably high. You may want to choose this model after hearing the Detroit review about its powertrain and fuel efficiency. Another option you have is a 1.6-Liter Turbo motor if you prefer speed overall. That model will give you 201 horsepower ASAP. You can check it out at the dealership.
Safety – 2020 Kia Forte dealer
The Forte's high score of 9.5 in the safety category is most likely because of its abundant list of protective features. The 2019 model also received recognition as a best-pick vehicle in the safety category. Some of the features that you'll come across if you purchase this model are the Traction Control, ABS and Hillstart Assist features. Sometimes, getting your car started from on a hill is difficult. That's why you have features like Hillstart Assist that keep your vehicle stabilized during that time. The Traction Control is something that keeps your car grounded and "stuck" to the road at all times. Other features such as ABS prevent your brakes from locking up if you ever get into a rough situation. All these features and more work together to give you the safest experience possible. You can get more information about this model by contacting the dealer serving Detroit Novi Dearborn and asking for a rundown of the safety features. An experienced salesperson will be happy to go over the details with you.
We appreciate your interest in our inventory, and apologize we do not have model details displaying on the website at this time. Please fill the form out below and our team will quickly respond, or, please call us at (855) 237-2819 for more information.