KIA GT4 STINGER Concept | Detroit Michigan for Sale in Southfield near Detroit Michigan
KIA GT4 STINGER Concept | Detroit Michigan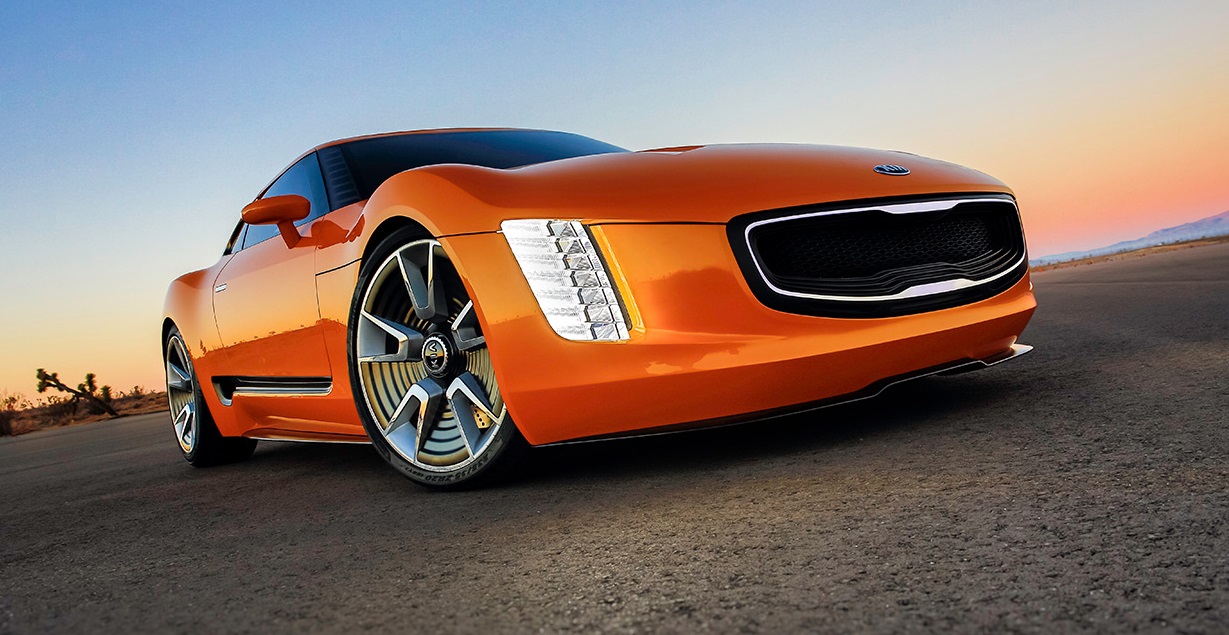 View Inventory
Vehicle Overview
The KIA GT4 Stinger is a concept car that is taking the automotive industry by storm. It was originally unveiled to the auto industry in Detroit Michigan in 2014, and the grand vision of a sports coupe from KIA is finally coming to life for today's car buyers. You can expect this innovative new car to turn a lot of heads when it is released for mass production as a 2019 model. One of the best places for you to check out this vehicle once it is released and even to learn more about it before the release date is at Glassman KIA in Detroit.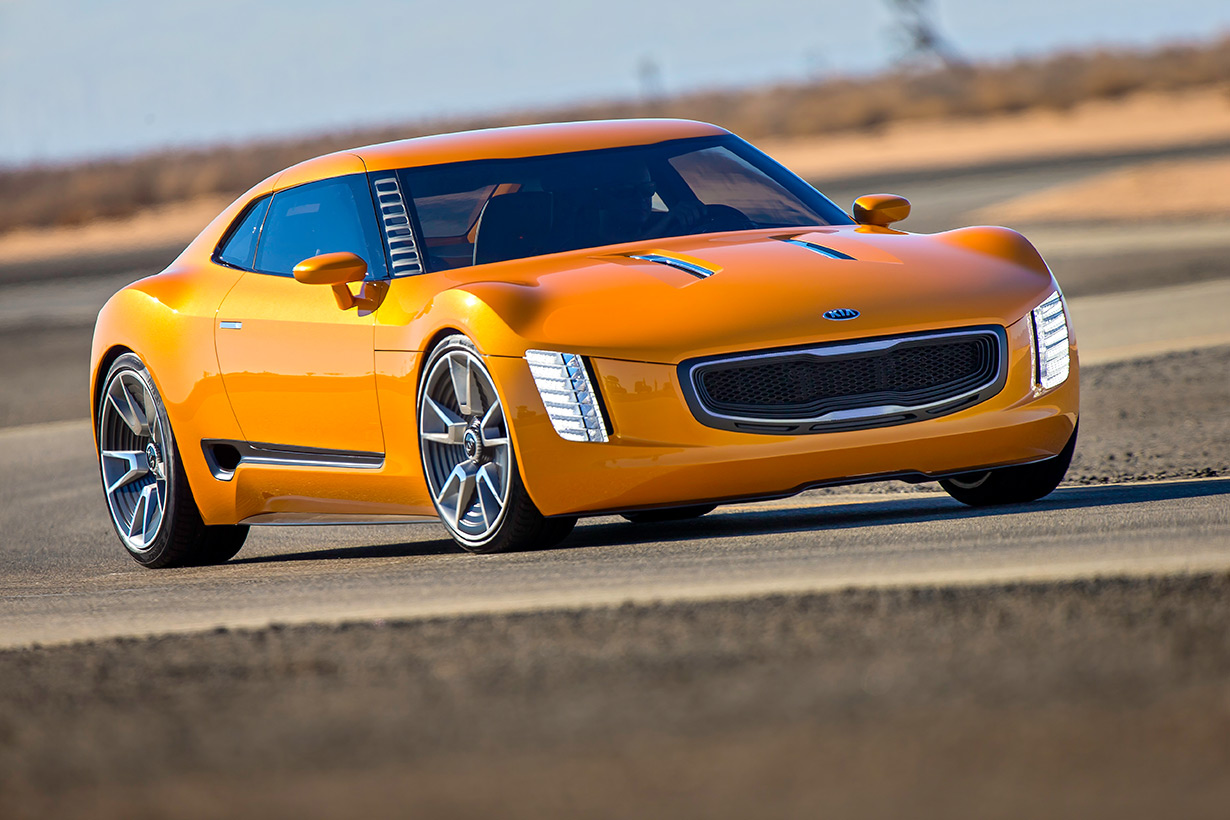 KIA GT4 STINGER Concept's Exterior
The exterior design of the new Stinger has been revised from the time it was a concept car in 2014 up until now. The design that will be mass produced within the next year has a sleek yet powerful look that differentiates it from any other sporty sedan you will see on the road in Detroit Michigan and beyond. The headlights are almost triangular and bulge out slightly, and they are accented by a dominating grille. Below the primary grille is a secondary grille for improved air intake and style. There are also two smaller grilles below the headlights. The hood has only slight contouring, creating a flowing look that carries over the hood and down the sleek sides. The rear has a slight flair on the bumper and on the top of the trunk. Eighteen-inch wheels are standard, or you can upgrade to more robust 19-inch wheels. Exhaust pipes peek out under the rear bumper to finish the stunning look. This is a concept car that you truly must see to believe, and Glassman KIA is the best place in Detroit Michigan to take a closer look at it.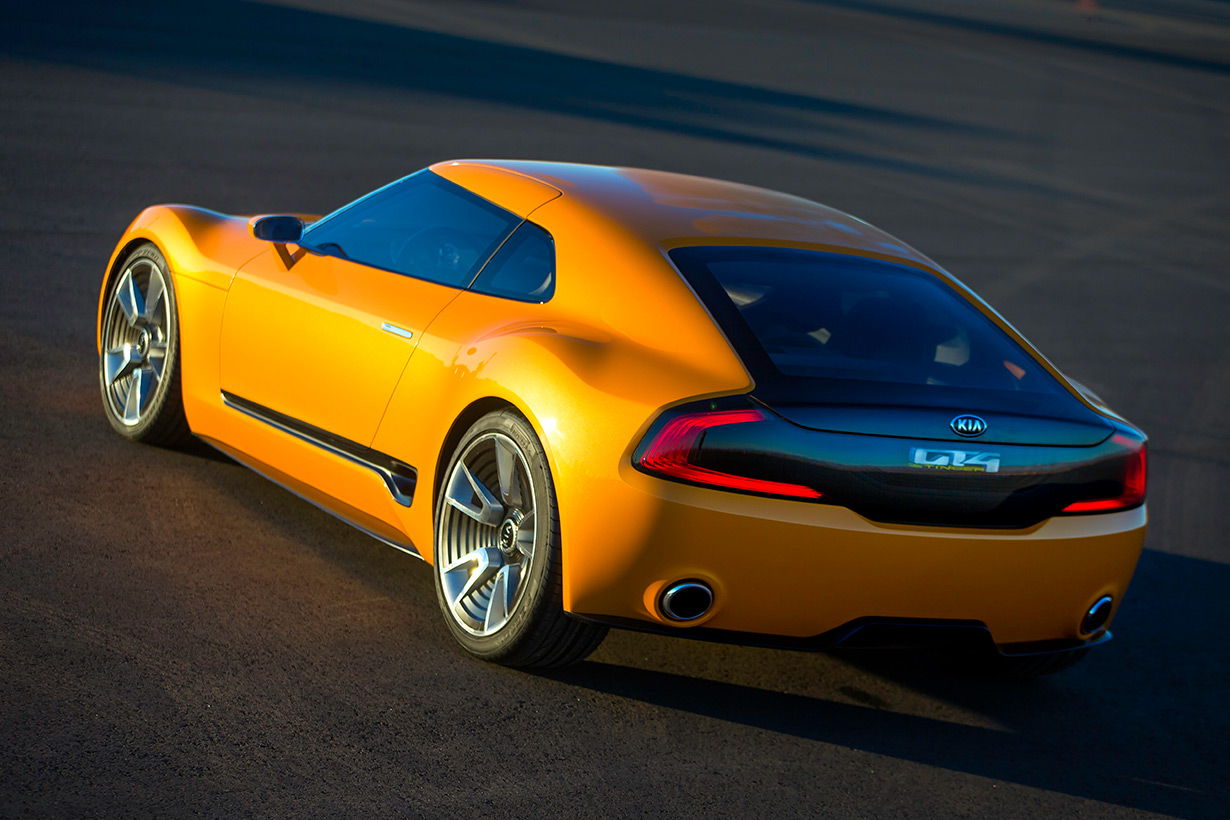 KIA GT4 STINGER Concept's Interior
The KIA GT4 Stinger has been designed to compete head to head with luxury sports cars, and a look at the exterior design at your local Detroit area dealer will tell you that this automaker may be on target for achieving this lofty goal. The interior of the Stinger is undeniably impressive. This is a five-passenger coupe with four-doors, but it has a distinctive sports car style throughout the interior and exterior. The interior façade has exceptional lighting and curvature to make it undeniably appealing. You can expect to find superior features throughout the interior, such as a leather-wrapped steering wheel with convenience controls on it for sound and cruise control, a leather-wrapped gearshift knob, a color touchscreen infotainment feature with a backup camera, an excellent sound system, power windows, power locks and other features. The unique exterior body style ensures that there is plenty of space for passenger seating in the cabin, and there is also an exceptionally large cargo space in the trunk.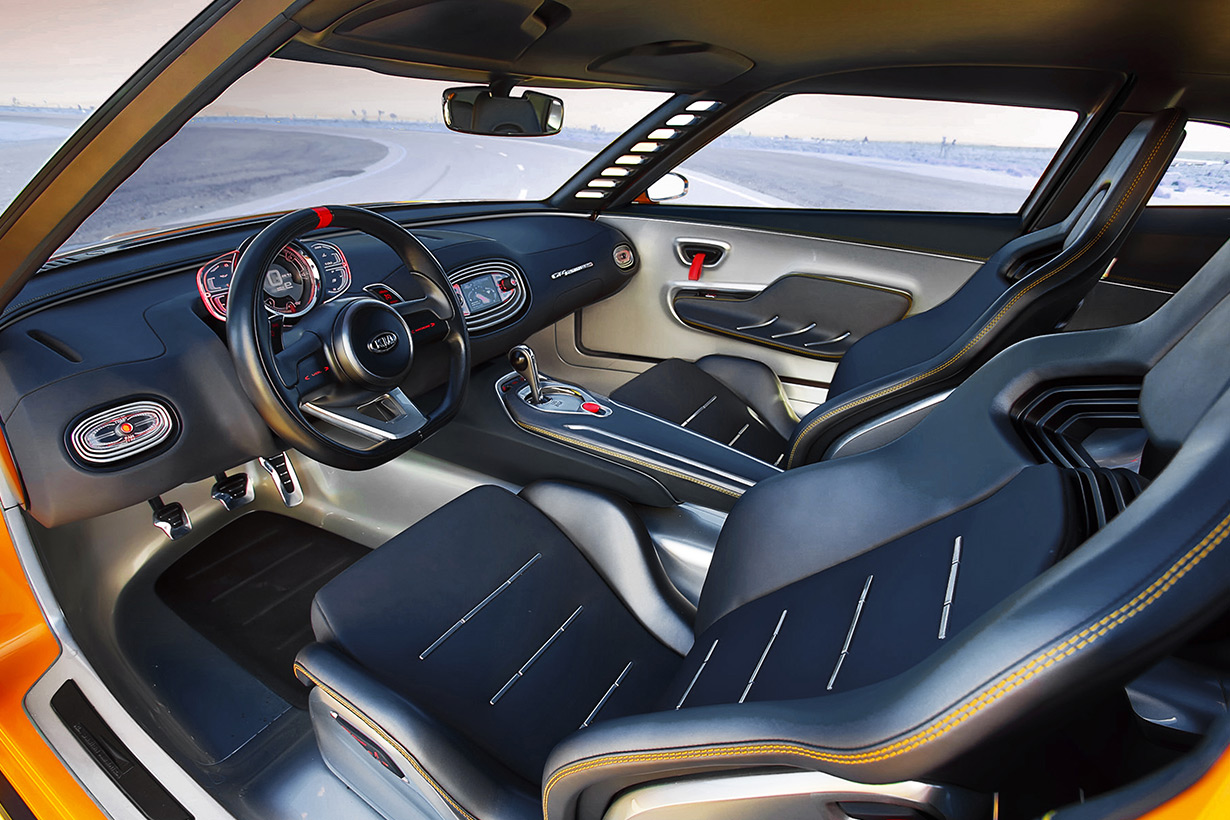 KIA GT4 STINGER Concept's Mechanical
While you may be interested in buying a KIA sports sedan because of its unique combination of value and exceptional appeal, the true beauty of this car can only be experienced when you test drive it. This is a vehicle that comes in all-wheel drive as a standard configuration, and this drivetrain features a multiplate Torsen limited slip differential. You can also upgrade to a rear-wheel drive, which features brake-based dynamic torque-vectoring control. The only transmission option available in the introductory model year is an eight-speed automatic transmission. The Stinger also comes with an excellent suspension system as well as traction and stabilization features to ensure that you enjoy a flawless experience on the road. Visiting your Detroit area dealer gives you the chance to check out the mechanical features in the Stinger and to take it out for a test drive to experience its handling.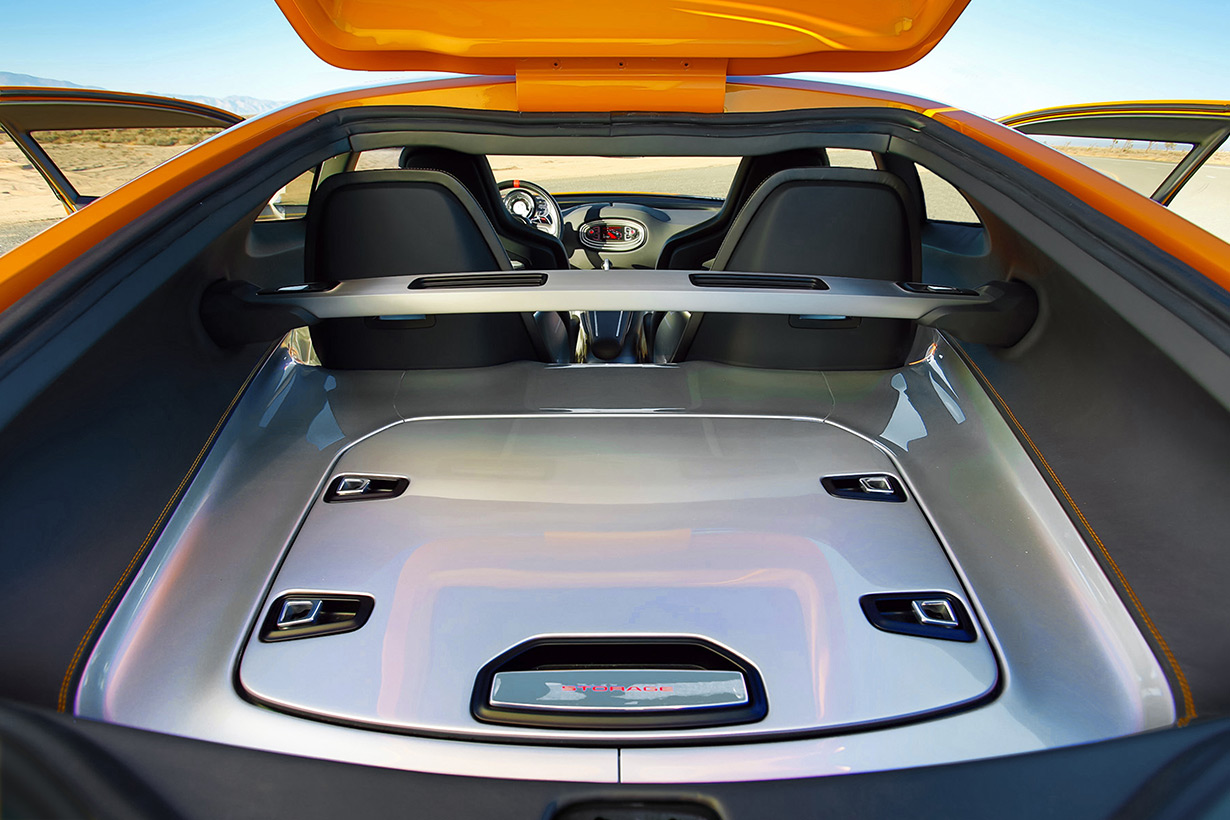 KIA GT4 STINGER Concept's Powertrain
Just as mechanical features are critical if you are thinking about buying this incredibly-designed KIA, the powertrain is also an aspect that deserves a closer look. As you might expect from a vehicle that has such an aggressive look, the engine options are equally intimidating. The base engine is a 2.0-liter, four-cylinder turbocharged engine that offers 252 horsepower coupled with 260 foot-pounds of torque. A more powerful engine available as an option is the 3.3-liter, V6 twin turbo engine that gives you 365 horsepower and 376 foot-pounds of torque. With either engine that you select for your new Stinger, you can expect to enjoy impressive power with rapid acceleration.
KIA GT4 STINGER Concept's Safety
This automaker is known for providing its drivers with true value, and the KIA GT4 Stinger delivers in all areas. This includes in the area of safety. As is the case with other vehicles made by this manufacturer, this sedan is well-equipped with incredible safety features. This includes a tracker system, a security system, anti-lock brakes, multiple airbags for the driver and passengers, an occupancy sensor for the front passenger airbag, daytime running lights, a center high-mounted stop light, a panic alarm, an ignition immobilizer, side impact bars and several other excellent safety features. If you plan to drive with children in the Stinger, you will also benefit from child door locks and child seat latches in the back seating area.
Visiting your Detroit area dealer gives you a wonderful opportunity to see this incredible vehicle up-close. When you stop by Glassman KIA today, you can test drive the Stinger and learn about its different trim levels and optional features. After you have experienced all that the Stinger offers, you will be eager to take it home and drive it on a daily basis.