Metro Detroit 2019 Kia Optima for Sale in Southfield near Detroit Michigan
Metro Detroit 2019 Kia Optima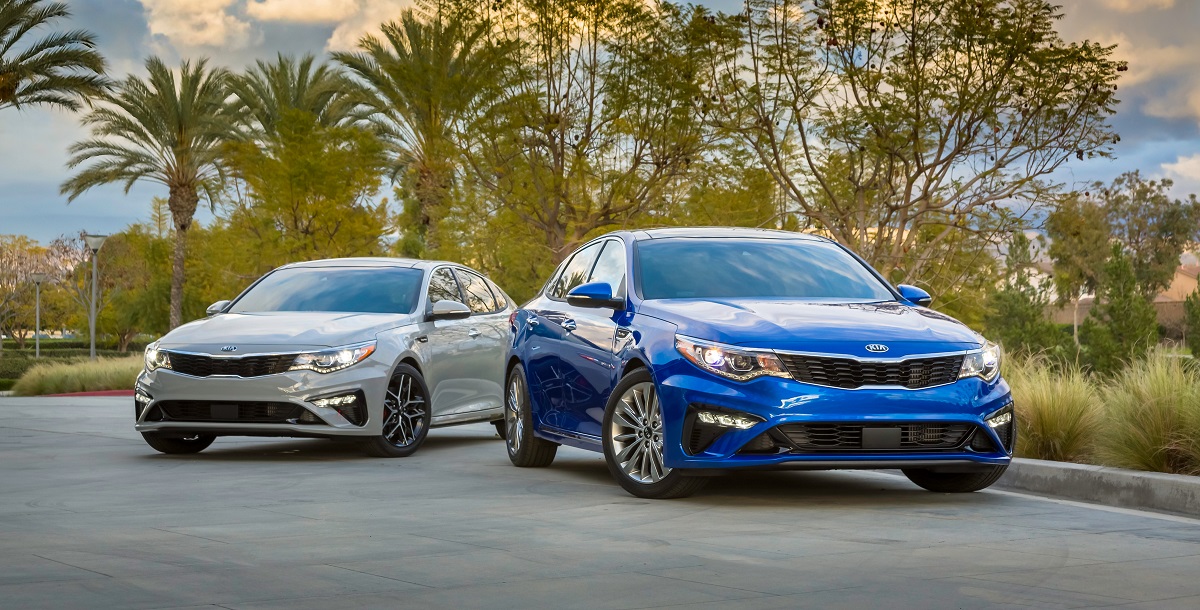 View Inventory
Vehicle Overview
The gear for this 2019 Kia Optima is complete from the entry level all the way up to the premium level. It provides elements of comfort (GPS, leather, heated seats and electric driver's side adjustable seats, automatic parking, etc.), security (keeping in line, recognition of the panels of series), etc. The 2019 Kia Optima also has a satisfactory double-clutch gearbox. The four-cylinder jumps and can mainly be combined with a very smooth and well-managed double-clutch gearbox, quite responsive in "Sport" mode.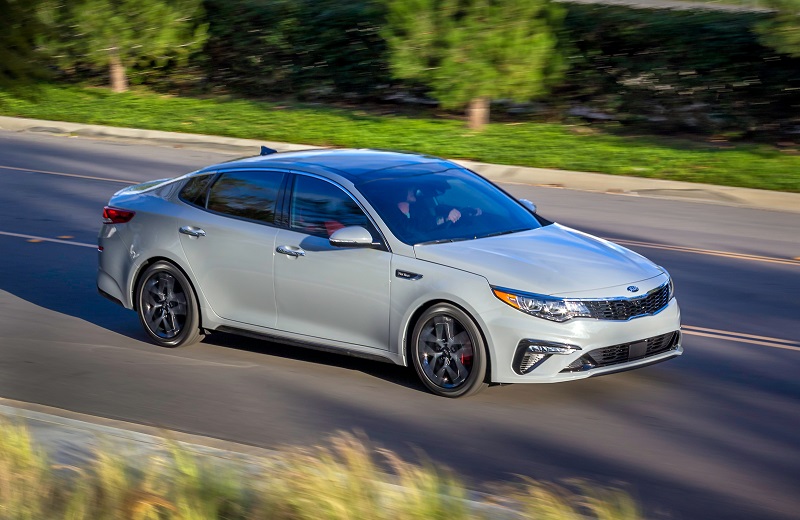 2019 Kia Optima's Exterior
The 2019 KIA look is unmistakably subjective, but with the 18-inch wheels of this version and 235/45 tires, it has an individual KIA style, with its dual exhaust and diffuser. This four-door 2019 Optima sedan and its derivative offer first of all new bumpers, headlights, and taillights modernized and a little different chrome for their front grille. This 2019 Optima is an excellent automobile, and his slender profile, gently dynamic, is not unpleasant to watch.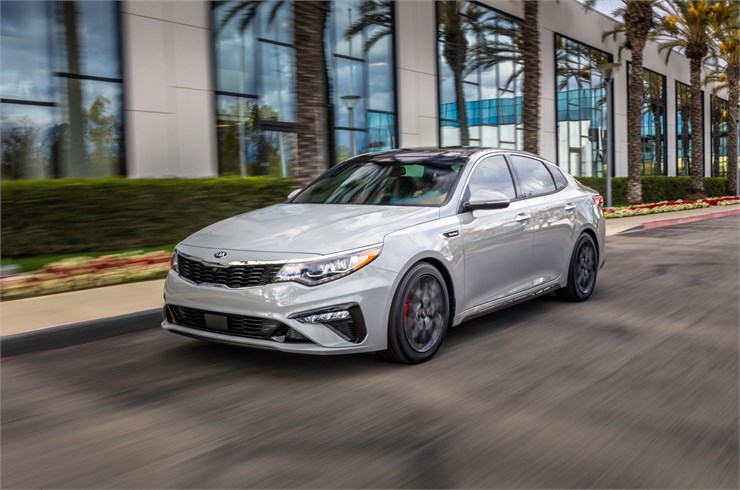 2019 Kia Optima's Interior
On the other hand, the indoor atmosphere of this 2019 Kia Optima will make you jump with big shouts of joy. The impressive dimensions produce a beneficial effect on the interior: front passengers enjoy a princely level of space, while in the back, the room is not lacking either. And the least we can say is that these Koreans are ambitious. Its dimensions are not in question, and, the speakers are also great. Some plastics appear, but the quality of finish is very acceptable, comparable to that of a Volkswagen Passat.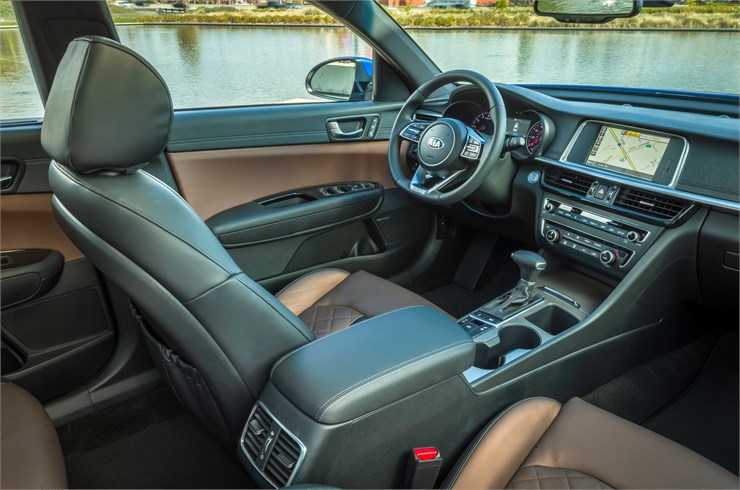 2019 Kia Optima's Mechanical
This automobile is also over-equipped and reasonably priced. The turbo block presents itself as a successful unit: this 4-cylinder offers enough punch and is always well insulated. Nevertheless, the Koreans have ambition, and the recent presentation of this automobile attests to their purpose.
This modernized sedan will be marketed in the third quarter of 2018. This car is a classic sedan. For this car, the manufacturer has chosen to give it the lines of a traditional sedan that places it as a direct competitor of the Passat GTE and the BMW 330e. This car will undoubtedly contribute to KIA's growth in the years to come.
In short, this great car is powerful, almost too much for our good old road network. You will also find that this car has almost everything. For once, we are far from the unpleasant sensations I had with the Golf GTE, with a real and worrying dead time during sharp accelerations, and a noisy and relatively sudden entry of the 1.4 TSI. We end up hearing the beautiful purr of this motor when it goes up in the gears.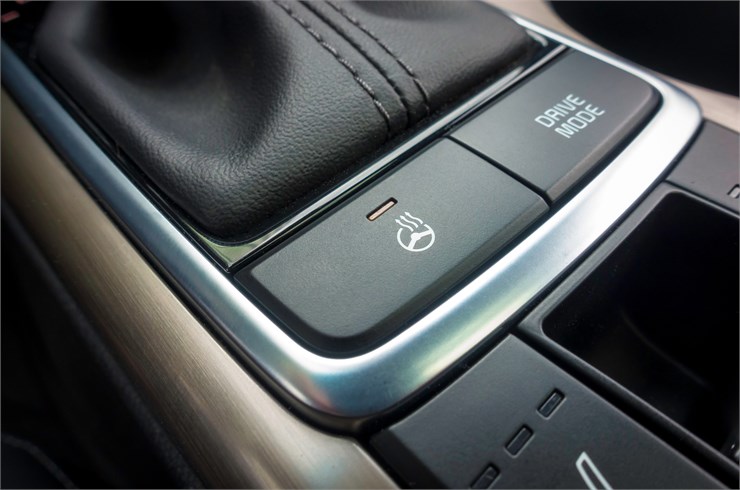 And for a road test, the chassis does not disappoint, and the movements are well controlled. On paper, the power and torque are great. Yes, the potential is there, but it is also really very discreet.
Remember, motorists have the choice between about fifteen cars if they want to evolve towards more virtuous models for the environment and public health without going as far as total conversion to electric mobility. Side trunk, its space occupy a place in the real average of the category. At the pump, this car pleasantly surprised me during this presentation: the manufacturer announces an average level of fuel consumption.
2019 Kia Optima's Powertrain
After you do a few top speed tests on the motorways, you will like this car. The behavior is not transfigured, always served by a powertrain that is very well guided even on lousy roads and with suspensions that are still great at a good pace. The other significant mechanical change is the disappearance of the previous block 1.7 CRDi.
Technical developments are limited on the chassis side. Built on the same platform, this new automobile evolves little in size. This manufacturer also has a perfect command of her suspension equipment, as we have already seen from this manufacturer. Add to this a responsive electric direction, and the feeling never becomes rough even if the road turns too much and too fast.
We know that the power displayed on the data sheet is not everything, but that the actual availability and the agreement with the transmission make all the difference. This observation is also valid for high-tech content. Therefore, the panoply of this car is complete. Here is a large Korean sedan well designed and presented, with an excellent level of mechanics with the double clutch box.
Because you now know more, remember to contact Glassman KIA in Metro Detr, serving Detroit Dearborn Southfield.
2019 Kia Optima's Safety
Regarding safety, the Optima is also well equipped: recognition of traffic signs, emergency braking, parking sensors, 360-degree camera, cross-traffic alert, etc. It also has embedded electronics for safety. Therefore, this automobile has a whole host of devices for the protection of occupants, pedestrians and other motorists.
This car includes real-time traffic information, radar warnings and weather forecasts. It also has a sunroof, cameras, heated front and rear seats, heated steering wheel, air conditioning, active parking, electric tailgate, not to mention a safety arsenal with an adaptive controller and emergency braking assistance.
Conclusion
Now that you have learned more, you ought to contact Glassman KIA in Metro Detr, serving Detroit Dearborn Southfield. Also, they are specialists in serving Detroit Dearborn Southfield. Therefore, if you contact Glassman KIA in Metro Detr, the team will love working with you.
*Article for general informational purposes, for complete details please contact the dealership.