Metro Detroit 2019 Kia Sedona for Sale in Southfield near Detroit Michigan
Metro Detroit 2019 Kia Sedona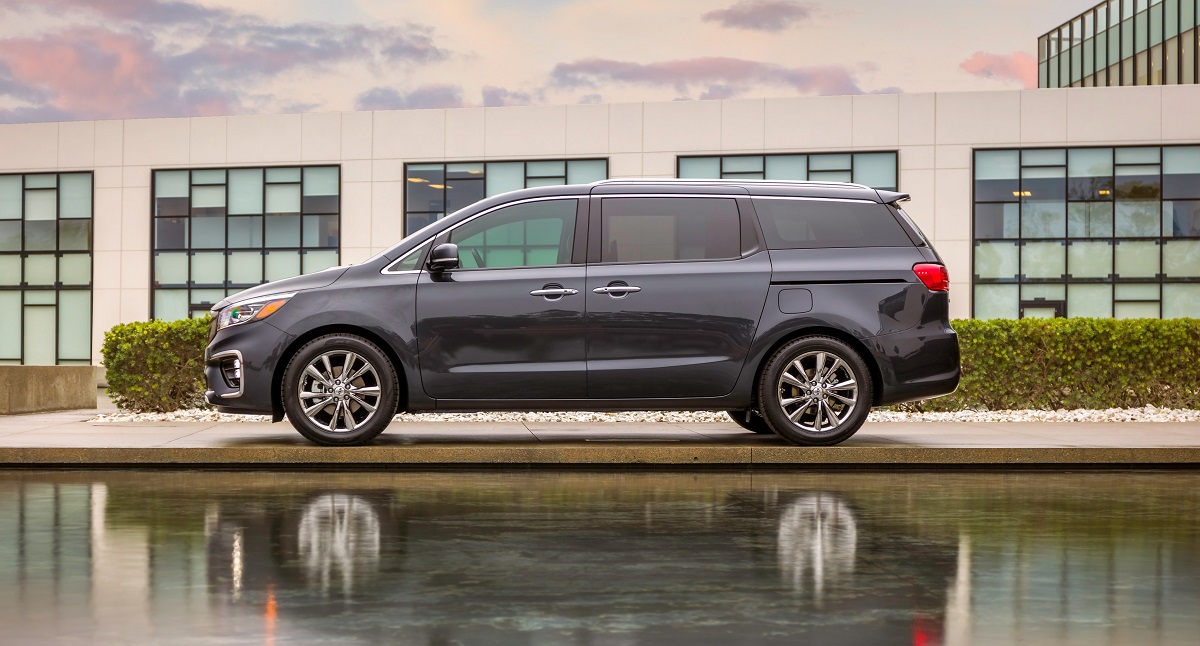 View Inventory
Metro Detroit 2019 Kia Sedona
The 2019 KIA Sedona is a gorgeous van that you will adore if you take trips frequently with your family. It has a lot of style, space and technology to keep you and your travelers fully occupied and happy for the duration of any trip that you take. Last year's model ranked number five in the category of Minivans. The newest model is an improvement over an already amazing vehicle. The following is a breakdown of the different aspects that this model has. Review it and then go see the vehicle in person at a Dearborn area dealership serving Southfield Dearborn Detroit. Glassman KIA is your best option.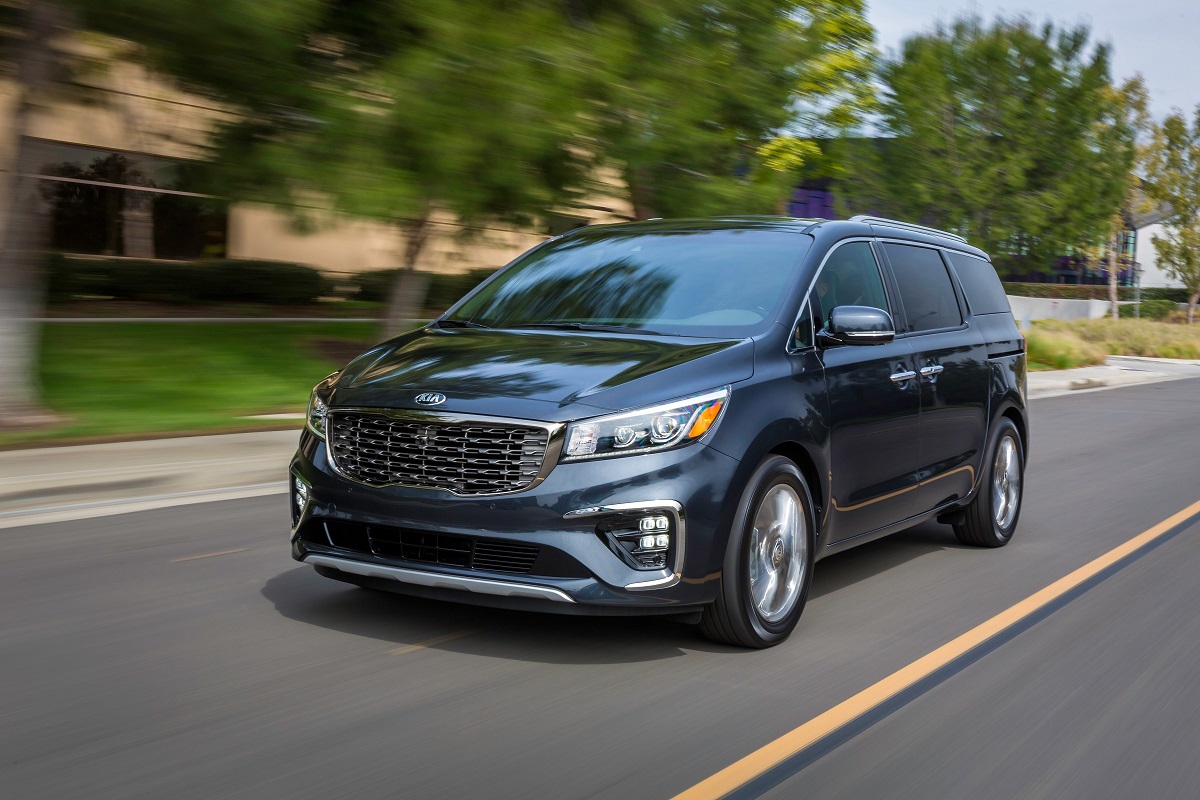 The Gorgeous KIA Exterior
The Sedona's exterior is nothing short of gorgeous. Its precision-cut body lets everyone on the road know that it means business. It doesn't have the cheesy looking feel to it like some of the other vans do. Its face is pretty attractive and can even appeal to the younger crowd. The color options vary depending on which model you get. Some of the choices that you have are Aurora Black, Clear White, Silky Silver and Venetian Red. Pick the one that points to who you are the most, and let the Detroit or Dearborn area dealership know that you want yours in that color.
KIA changed some elements when it created the 2019 model and made the already amazing 2018 model even better. One change that the model got was a more prominent lower fascia foglight housing. It changed a little bit from the 2018 model's. Additionally, there are three wheel sizes from which customers can choose. They can select 17, 18 or 19-inch wheels to ride on depending on their model of choice. Choose your size depending on how high you want to rise.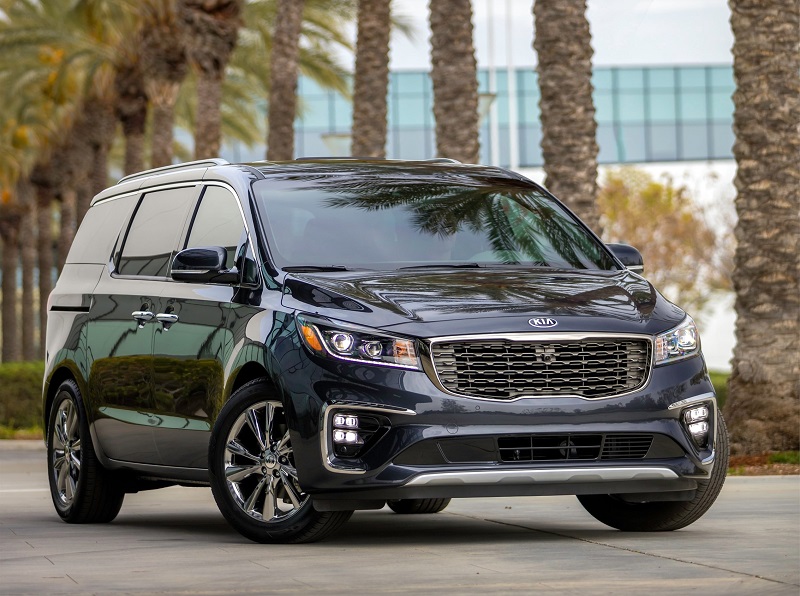 2019 KIA Sedona Interior
The 2019 Sedona is the epitome of comfort and accommodation. It has a lot to offer you and your family in features that help you to feel more relaxed. Some of the accommodations that you'll notice in the car are features like the Tri-zone Climate Control so that every person in the vehicle is comfortable at all times. You will also have features like heated and ventilated seats, and a smorgasbord of essential items such as stain-resistant cloth seating. When it comes to space, you will have an excess amount of it. Stop by the Detroit dealership and get inside so that you can feel the magic.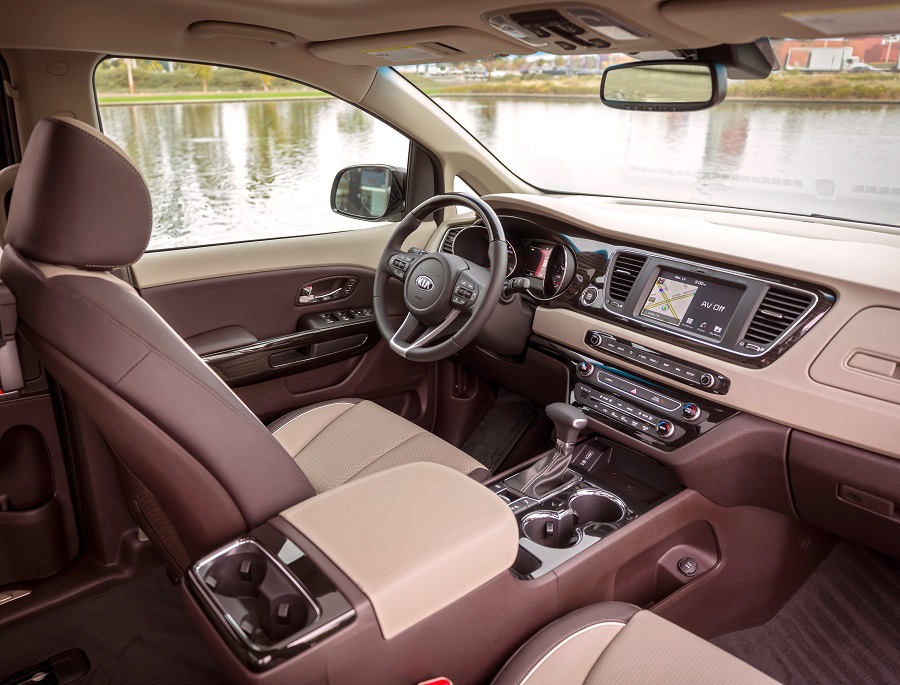 2019 KIA Sedona Mechanical
Some additional technology has been added since the previous versions. You will have access to a wireless smartphone charger, which will be a huge plus for you and your passengers. They'll never have to think about running out of charge for the trip. Another piece of tech that has been added to this model is the amazing rear-vehicle entertainment system with the 10.1-inch display screens. You'll never have to worry about your passengers getting bored because they will have plenty of things to watch on the DVD player while you take your time traveling to your destination.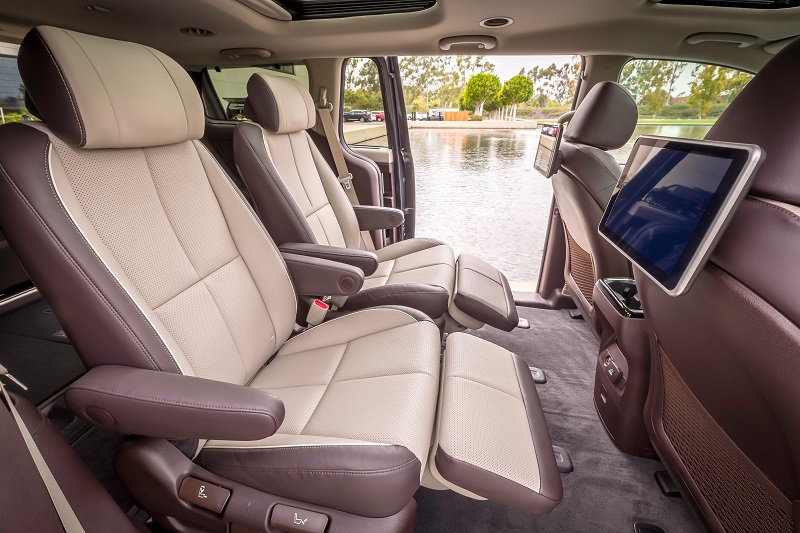 Perfect Powertrain
Power and efficiency are always important aspects to inquire about in a vehicle. Well, you don't have to wonder because the Sedona definitely has what you need. You'll receive a robust six-cylinder 3.3-Liter motor that will give you 278 horsepower. That's enough power to get you where you need to know while going fast enough to impress the kids. The best part about this amazing motor is that it's highly efficient. Therefore, you'll be able to save money without losing any quality or performance. Visit Glassman KIA to get a full-blown trip in the model. This dealership serving Southfield Dearborn Detroit is the best place to go if you live near Detroit or in the Dearborn area.
KIA Safety System
The previous model received a 9.7 rating for its safety features on the U.S. News site. This year's model offers you the same great list of features that helped to keep you and your passengers safe. It has both active and passive systems to ensure that you have protection the entire time you're riding. Just a handful of the features that you will receive if you buy one of these vehicles are the Electronic Stability Control, Traction Control, Hillstart Assist and more. Electronic Stability Control will keep your vehicle stable even under challenging circumstances. The Traction Control works with it by making sure that you always grip the road. You can experience the full list of safety features by visiting a dealership serving Southfield Dearborn Detroit and asking if you can take a test-drive in the vehicle.
Come See What's Hot for 2019
Glassman KIA is waiting to put you in the 2019 KIA Sedona, but you first have to get behind the wheel so that you can see how much you enjoy it. All you have to do is give a quick call to the dealership and let someone know that you would like to take a ride in the model to see what it has to offer. You'll take a nice, long journey so that you explore the car and try out the various gadgets. In the end, you'll meet some very friendly people who will help you obtain ownership of this vehicle that you desire to have. With any luck, you'll be the brand new owner of a Sedona today.