Test Drive 2018 KIA Optima Southfield MI for Sale in Southfield near Detroit Michigan
Test Drive 2018 KIA Optima Southfield MI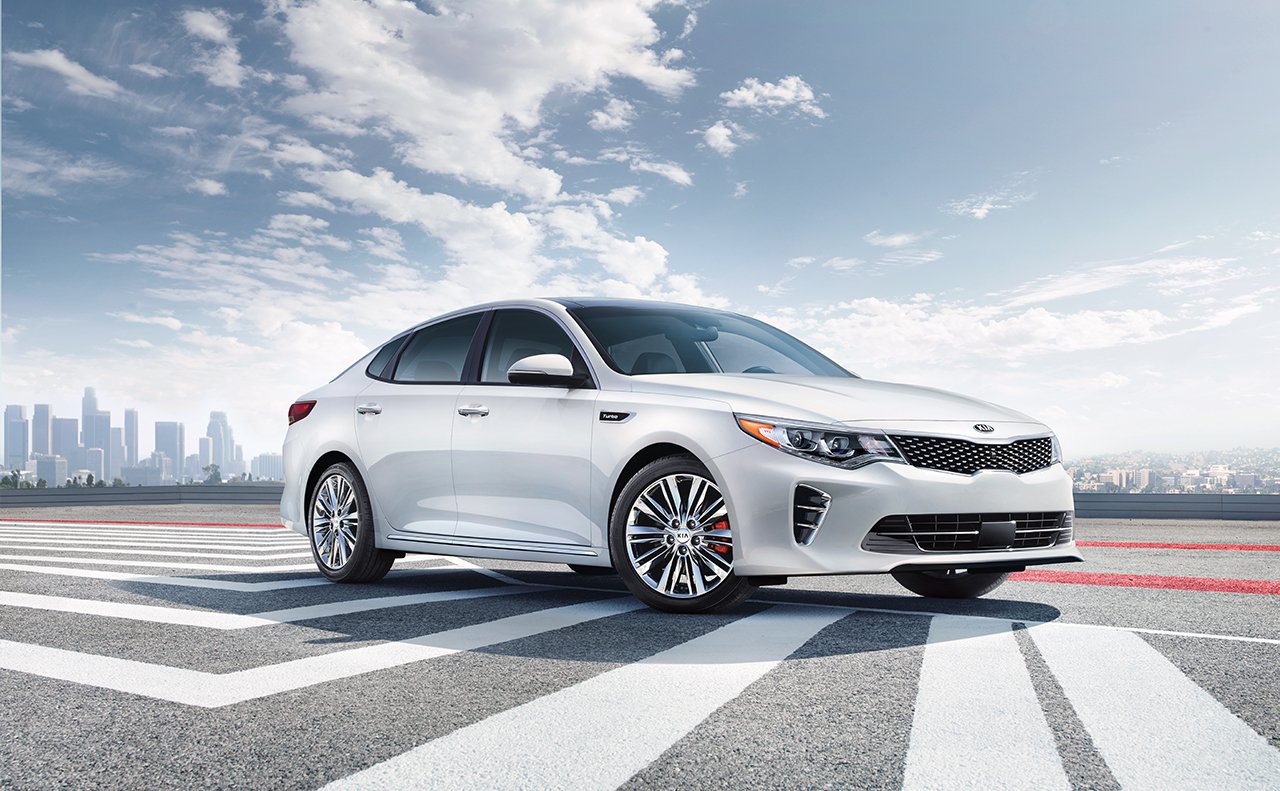 View Inventory
VEHICLE OVERVIEW
If you are looking for a vehicle that offers a spacious interior, a comfortable ride, and 18-inch wheels, the 2018 Kia Optima at Southfield Kia is likely to grab your attention. The 2018 Optima offers a trim level for just about every lifestyle and personality. There is also a lot of intelligent technology and safety features that owners and occupants will love.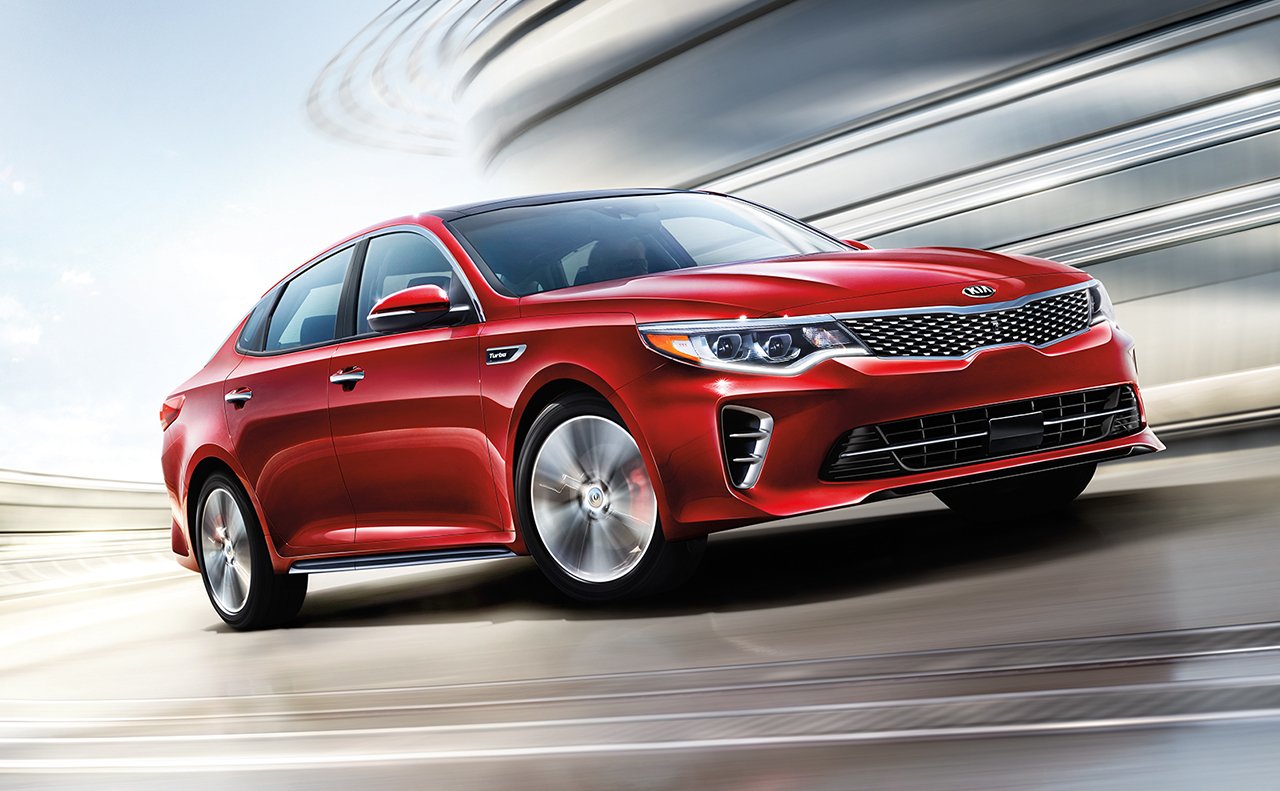 2018 KIA Optima's EXTERIOR
A lot of the 2018 Optima's charm and grace expresses through its exterior. Consider its LED fog lights, sunroof with a panoramic view, ventilated and heated front seats, a front passenger seat with 10 adjustments, and much more. Trim levels include the LX 2.4L, S 2.4L, LX 1.67T, EX 2.4L, and SX 2.0T. There is a trim level for just about every need and lifestyle that people can experience when driving in Southfield.
The 2018 Optima at Southfield Kia also has a lighter body and wider wheel base and grille. Its new headlights exist across all its models. It is a refined, budget-friendly, and a high-quality SUV that turns heads. The decision to buy can all start with a test drive in Southfield Michigan.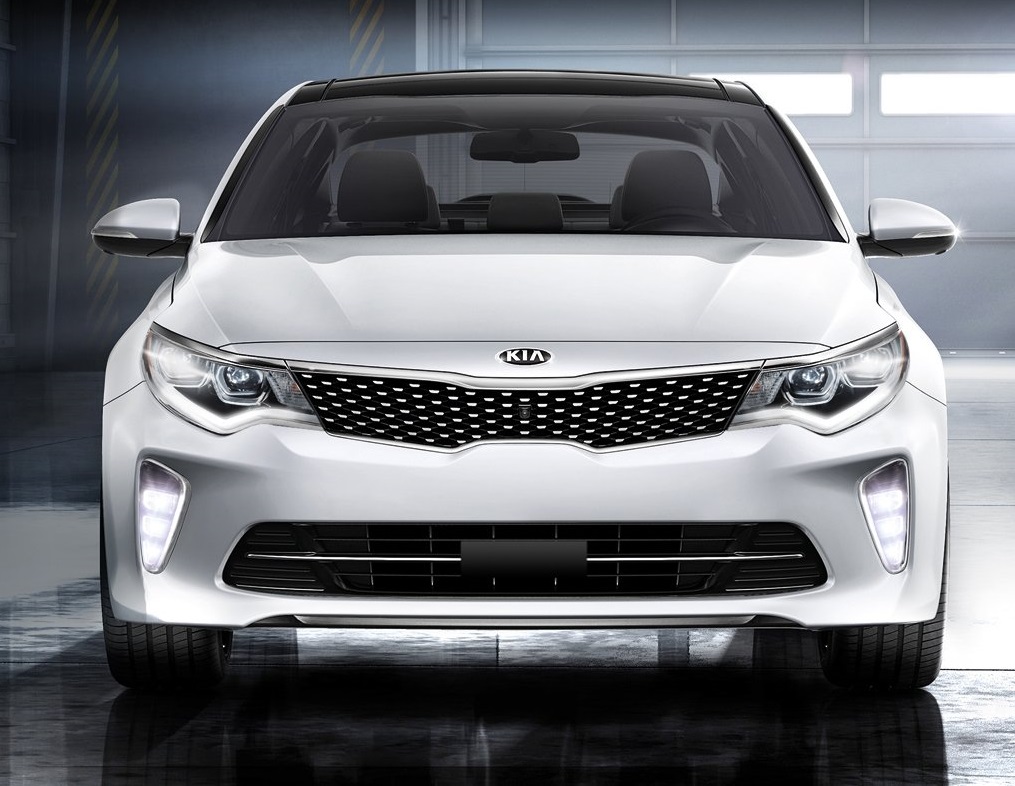 2018 KIA Optima's INTERIOR
While there is a lot of plastic, it is sturdy and grained with an attractive look. The interior has a solid look and feel. All the interior materials are high quality, and are soft to the touch in places like the dash, door tops, and everywhere where drivers would expect them to be. Drivers are also impressed with the look and feel of its handsome double-stitching.
For the 2018 Optima, there are also UVO Software updates, access to Bluetooth, Android Auto, Apple CarPlay, and more. The manufacturer designed its entertainment systems to keep passengers connected with their social and business world. Add to the list of notable interior features an HD touchscreen display, push button start/stop, 3D navigation, rear window shades, wireless Internet, satellite radio, Smart Key, and dual zone climate change, and you get the impression that Kia has left little to chance.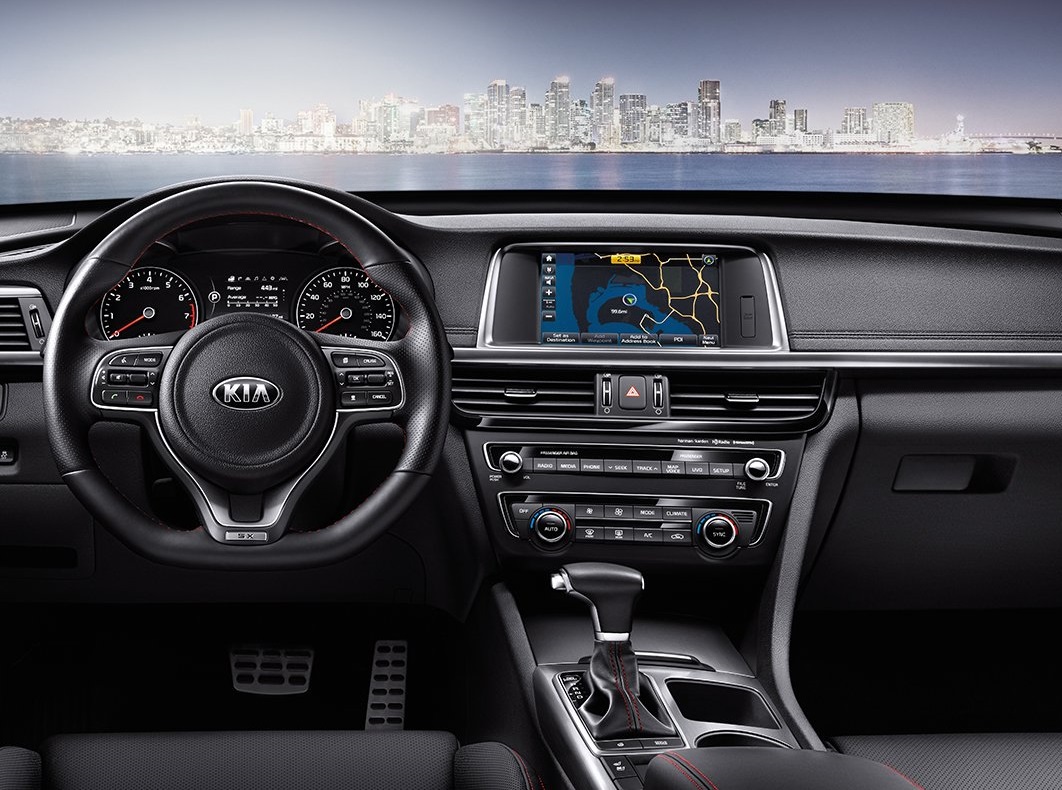 2018 KIA Optima's Mechanical/Powertrain
2018 Optima owners can choose from three gas engines. These include a 2.4-liter 185hp that offers 178 lb-ft torque, a 1.6-liter turbo-four that enables 178hp and 195 lb-ft., and a 2.0-liter turbo-four that provides 245hp and 250 lb-ft. of torque. The 2018 Optima also arrives with a six-speed automatic transmission that complements the 2.0-liter turbo-four. Owners can also look forward to those weekend getaways with a light haul in tow.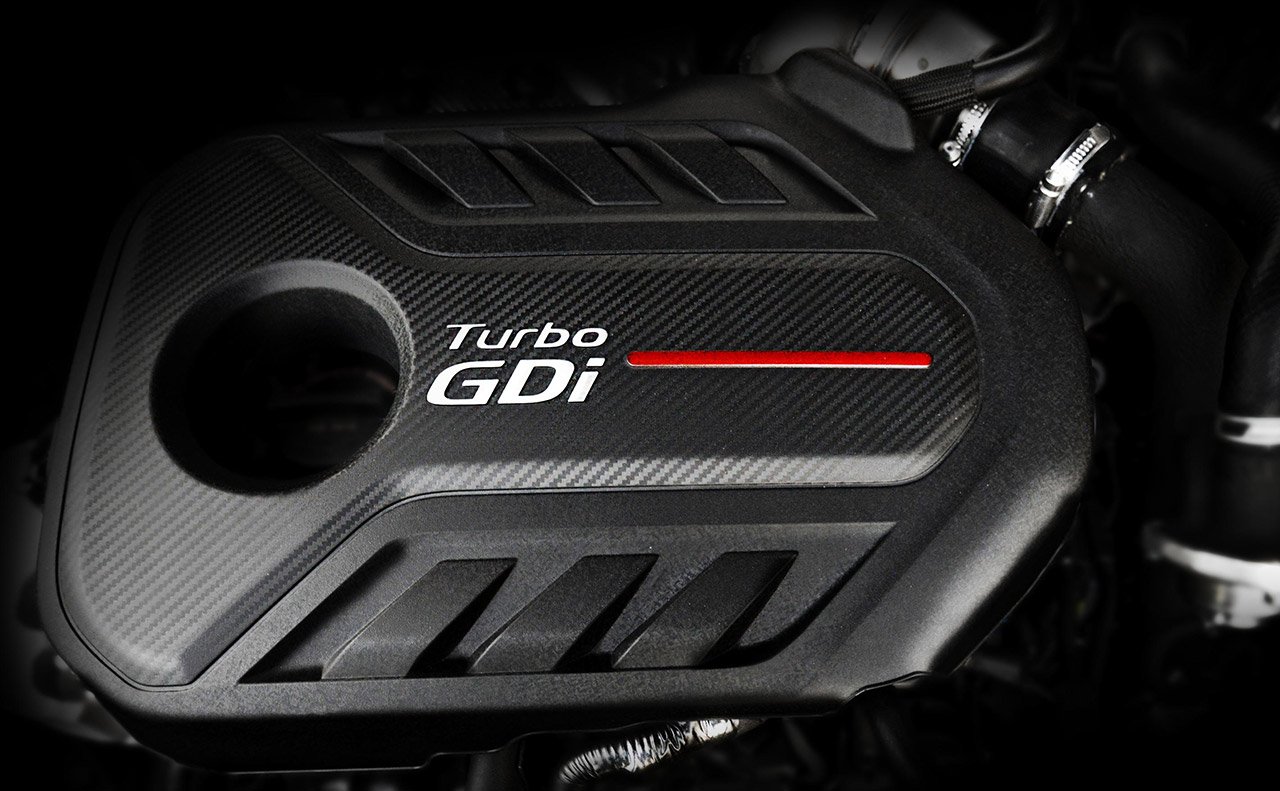 2018 KIA Optima's SAFETY
The 2018 Kia Optima has all the safety bells and whistles expected of a vehicle in its class. Out of a possible five stars, the 2018 Optima received a five-star overall safety rating in 2017. While the 2018 model has yet to go through testing, the possibilities of a repeat are extremely promising. Crash ratings and headlight tests ranked high. As a result, the 2017 Optima received the Top Safety Pick+ award. Additional safety features will include emergency braking, forward collision warning, adaptive cruise control, and lane departure warning.
Its Traction Control System helps keep the wheels spinning when the vehicle accelerates. Electronic stability control helps drivers to maintain their course with improved stability. For drivers who must navigate harsh road conditions, Vehicle Stability Management adds a measure or support and safety. Of course, there are the standard airbags placed strategically for maximum passenger safety. These are perfect elements to possess for diving in four-seasons weather in Southfield Michigan.
Why Purchase a 2018 Kia Optima?
There are some good reasons to buy a 2018 Optima. It is roomy, and all its seats are friendly for adult seating. The safety rating is top notch. Its infotainment system is user-friendly, and the kind of system drivers love to have whether driving in the city or on a long-winding road. There is a lot of bang for the consumer's buck.
One of the best ways to experience the 2018 Optima is to call our dealership, Southfield Kia, or visit us online and schedule a test drive. This way you get to experience, up close and personal, its handling abilities, power, safety features, and infotainment system. Our finance and sales team are professionals, and are happy to answer any questions. We are conveniently located in Southfield Michigan where you can test drive the vehicle today.