Test Drive 2018 KIA Soul Southfield MI for Sale in Southfield near Detroit Michigan
Test Drive 2018 KIA Soul Southfield MI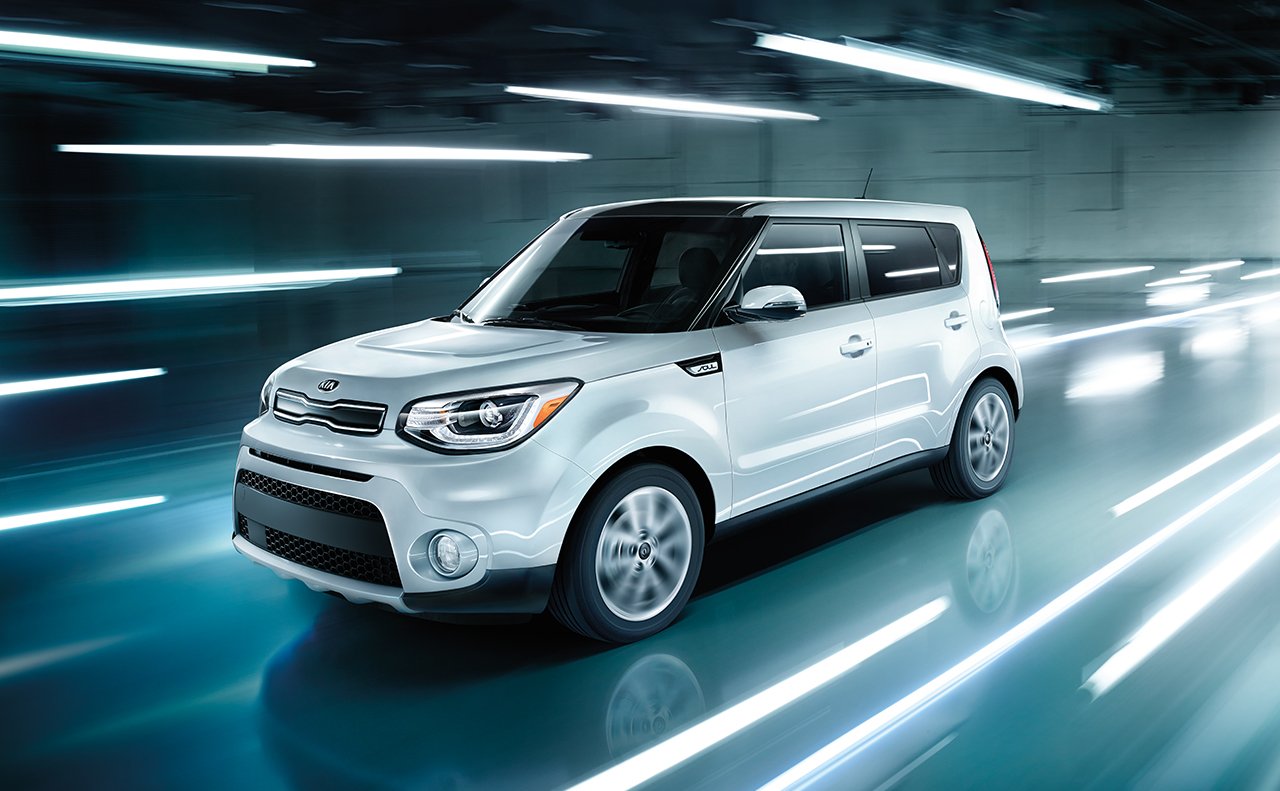 View Inventory
Test Drive 2018 KIA Soul Southfield MI
There may not be a substitute for taking your vehicle of interest for a drive. If you are interested in learning more about how the 2018 Kia Soul handles, contact your dealership in Southfield Michigan and arrange for a first-hand experience. It affords the perfect opportunity to discover its comfort, handling, braking, and engine performance. At our Southfield Kia Dealership, our team is happy to answer any questions.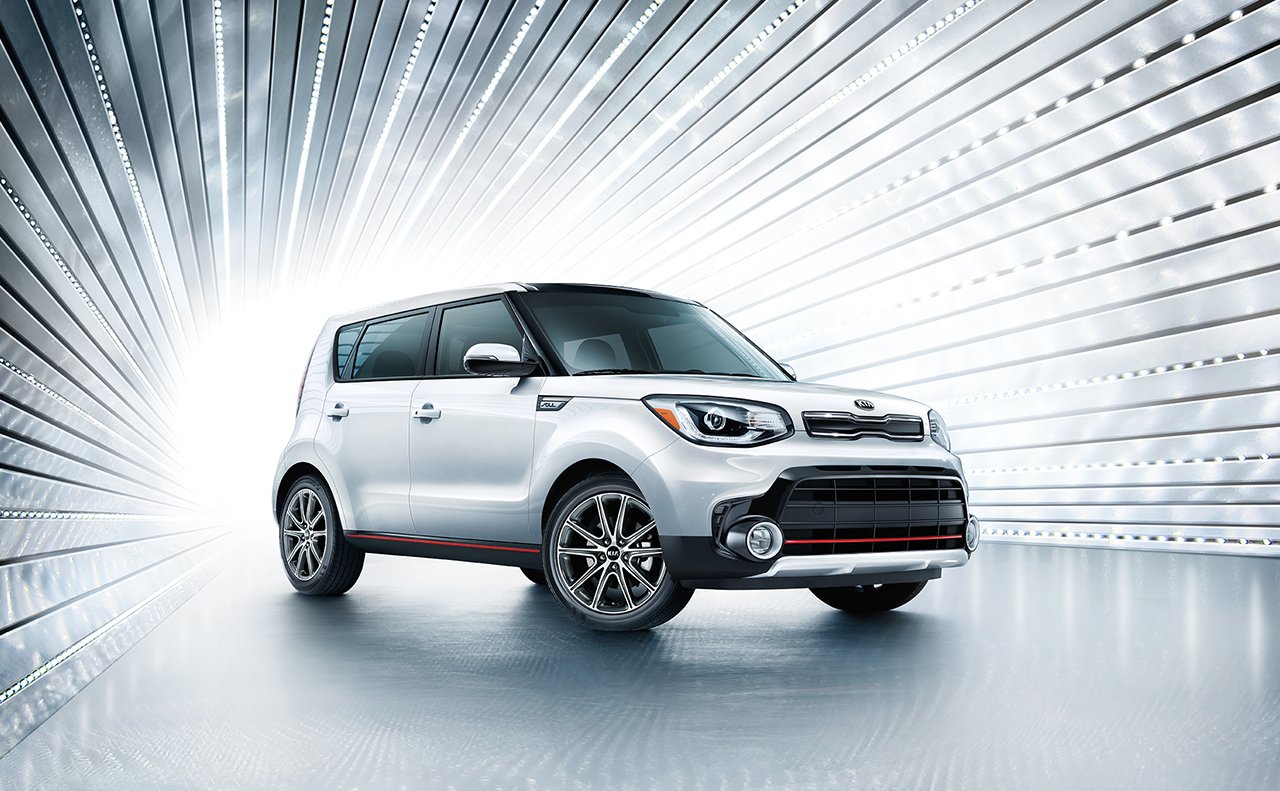 Vehicle Overview
Many of the vehicle's biggest changes are on its exterior. The front end receives most of the attention. Kia redesigned the headlights, and placed them higher so as to reach its sides. A modern-looking grille was also added. The windows will also receive a new look. For the rear end, there are no significant upgrades. It will sport the same look that consumers love.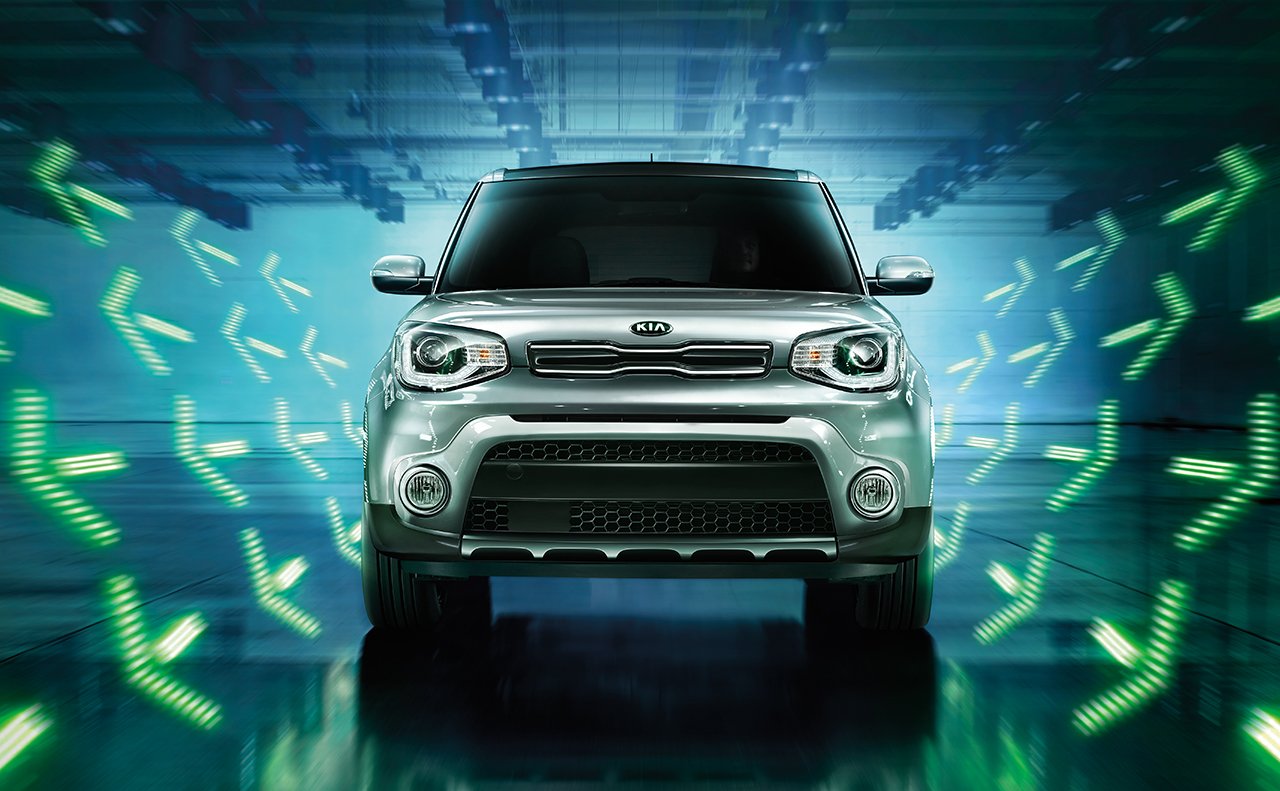 2018 KIA Soul's Exterior
Drivers can safely see more of the road with high-intensity discharge headlights and LED front fog lights. In both night and day, the vehicle's lights are crisp and bright. The Soul's outside design is elegant, and built tough for those who enjoy exploring their world through work or play. The Kia Soul design is popular with owners who love to add exterior accessories too. From rear guards and hood deflectors to spoilers and splash guards, there is an array of accessories from which to choose.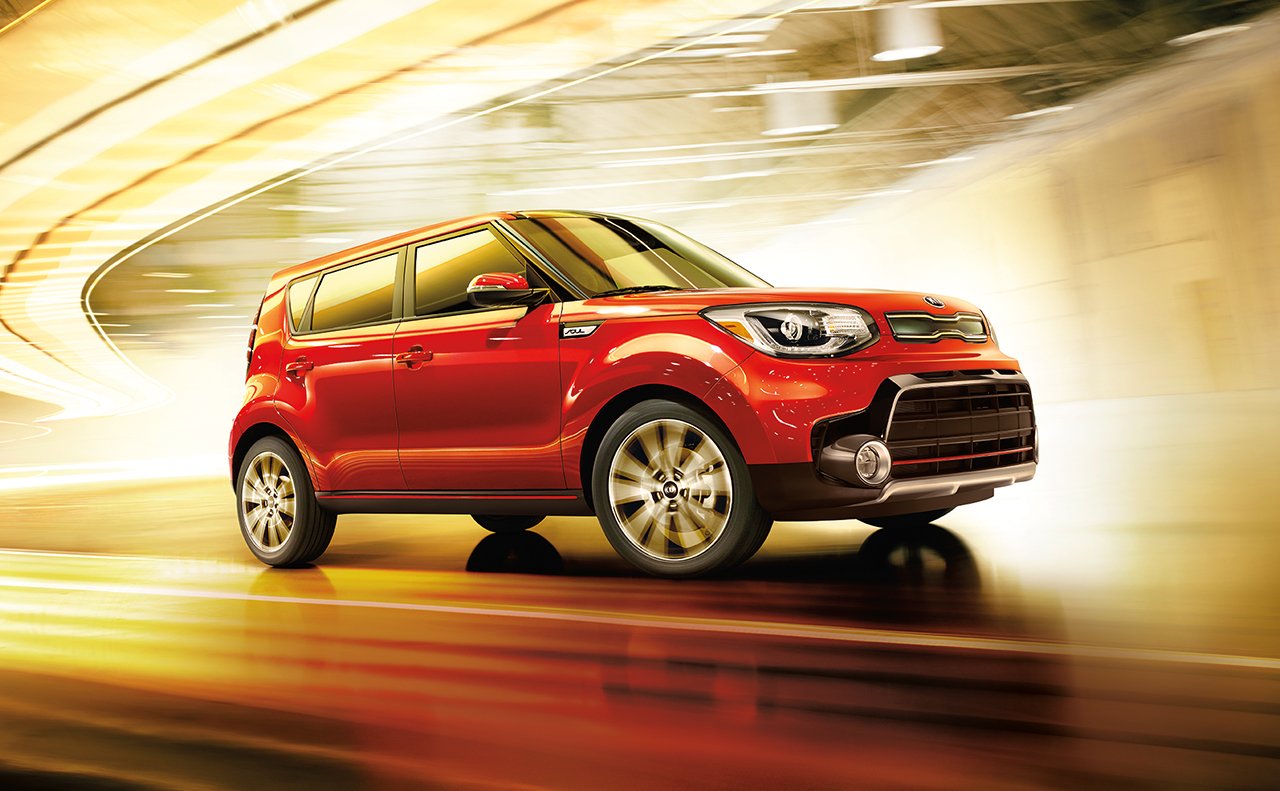 2018 KIA Soul's Interior
Kia takes the interior upholstery and trim to another level. The Soul Exclaim offers an impressive contrast stitching on its leather seats and cloth. Kia maintains an economically sound interior layout, and the material used is nothing short of top-notch. Owners and drivers can rest assured that everything in the cabin will look familiar when compared to previous models. The vehicle's materials are high-quality and soft to the touch. The driver and passenger can adjust the front seats. The driver has a 10-way adjustable option, while the passenger can adjust their seat to eight different settings. Heated front and rear seats are also an option, along with a heated steering wheel and pushbutton start. Kia leaves little to chance in its 2018 model. There are numerous amenities. Its entertainment system is also impressive. Bluetooth is standard for the 2018 Soul. Its six-speaker sound system, two USB ports, and HD radio enables every occupant to connect with the sounds they love. Open the sunroof and bring the outside world in.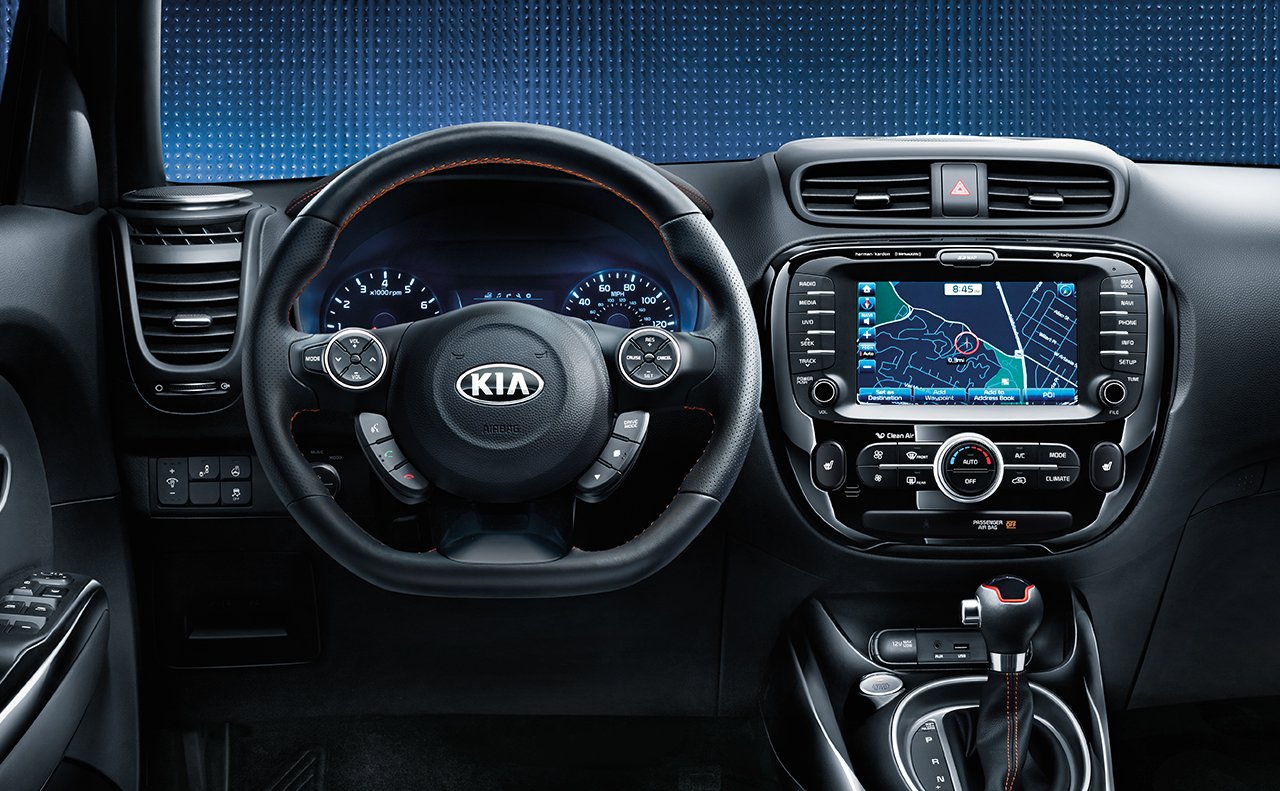 2018 KIA Soul's Mechanical/Powertrain
At Southfield Kia, the Soul has a lot of get-up-and-go under its hood. Consumers can choose from two engine options that include a 1.6-liter 120hp, or a 2.0-liter, four-cylinder model, that enables 164hp. The base model comes in both automatic and manual versions. The Soul also offers an EV version too that comes with an improved electrical range.
2018 KIA Soul's Safety Features
Test drive the 2018 KIA Soul in Southfield Michigan dealership and experience its safety features up close and personal. Features include forward collision, land departure, blind spot detection, disc brakes, and an overall five-star crash rating. Many drives buy vehicles with safety in mind. Airbags are high on the list of safety features along with ABS. Today's consumer is highly informed and focused on various vehicle safety factors.
Many people place safety at the top of the list when shopping for a new or used vehicle. Unfortunately, not all vehicles are created the same. To the consumer, information is power. Along with any information consumers can find on the Internet, Kia is happy to schedule a test drive where consumers can take the vehicle on the road and ask the dealership questions about warranties, leasing, or financing for ownership.
Why Purchase a KIA Soul?
If you like the idea of a compact or small SUV, the 2018 Kia Soul could be the perfect choice. It offers a solid feel with its polished handling and high-grade cabin look. It also happens to be a delight to drive. The infotainment system is friendly, and its advanced safety features give occupants an added measure of safety.
If you like the idea of owning a spacious, small, vehicle with a record of strong reliability and value, the Kia Soul may have your name written on it. Visit today and take your Kia Soul for a test drive at Southfield Kia. You can visit us in Southfield Michigan. Call or visit today, and schedule an appointment.