New Kia Test Drive 2021 Kia Sorento in Southfield MI for Sale near Detroit l Southfield MI
Test Drive 2021 Kia Sorento in Southfield MI
View Inventory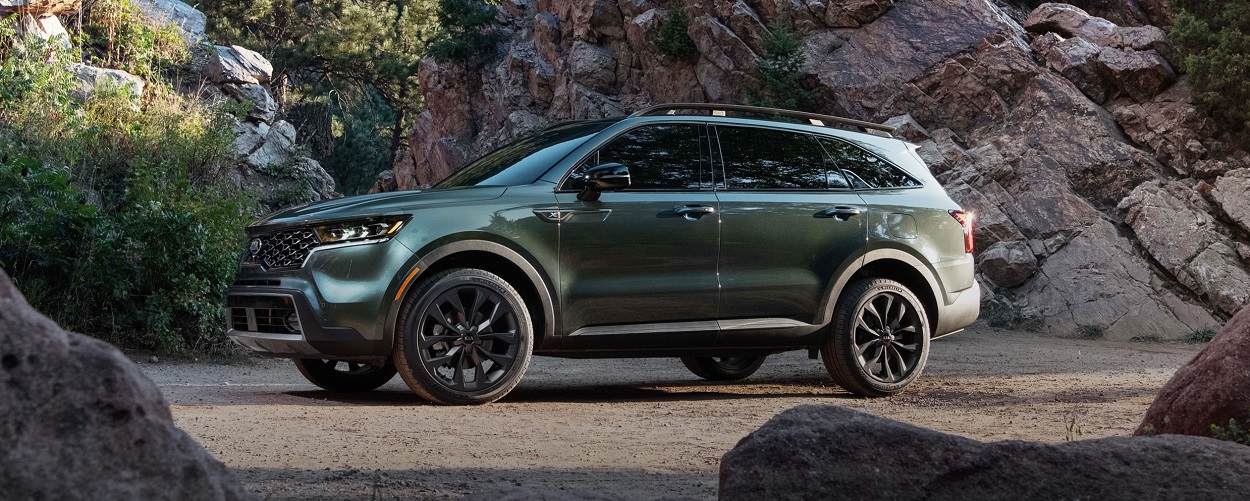 The Kia Sorento has never really been about its great exterior looks, but the 2021 version has been updated to provide customers a whole new vehicle opportunity. With many nods to their classic minivan, the Kia Sorento has a lot packed into this crossover body. The latest version is a lot more boxy than previous model years. It also appears a lot more aggressive. The interior has plenty of upgrades in the way of technology and comfort, and the third row is one of the best on the market right now. If you're concerned with power, you'll be pleased with the different powertrain option that you have at your disposal. The most popular is a 281-horsepower, turbocharged, 4-cylinder engine variety. There is also a hybrid model that provides you with 39 miles per gallon for fuel efficiency. That's pretty impressive.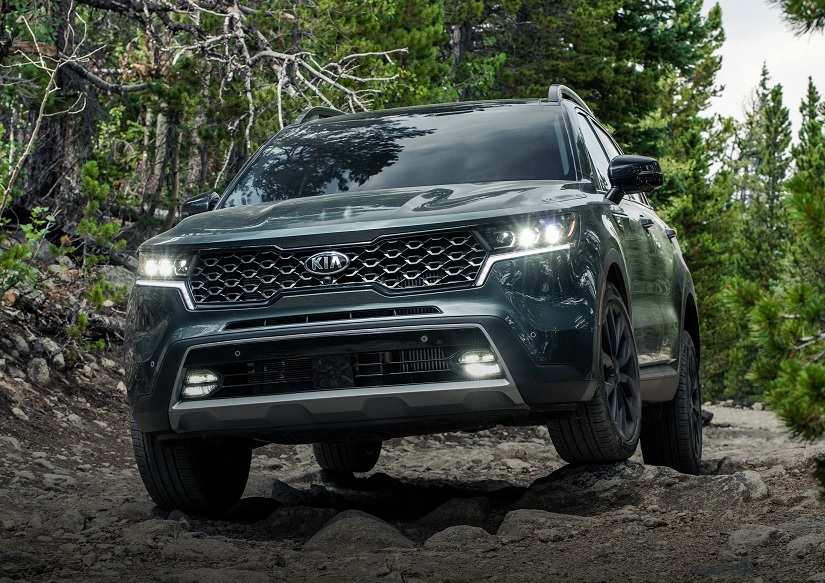 Exterior – Kia Dealer serving Southfield MI
2021 Kia Sorento dealership test drives are designed to provide you with a good view of the vehicle from the inside and outside. On the exterior, you'll notice that there are some minor differences between all eight trim levels. The EX trim level is one of the more popular options thanks to its affordability and extensive standard inclusions. You get larger, 18-inch wheels with various black exterior accents. You can also upgrade this model to include all-wheel drive if you're so inclined.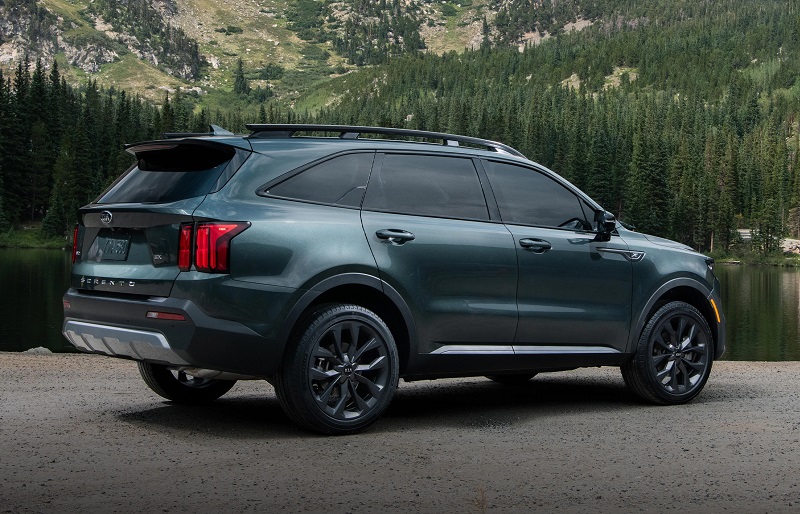 Schedule your 2021 Kia Sorento test drive to get a good look at what the interior of this vehicle has to offer. Compared to the previous year's models, the interior is almost completely different. The front dashboard can include a 12.3-inch gauge cluster (digital), as well as a 10.3-inch infotainment system, which is controlled by touch. There are so many details that really make the interior stand out. Even the air vents are designed in a non-traditional manner. They are shaped like a rhombus, for a more sleek look overall. There is also ambient lighting, contrast stitching on the seats, a rotary shift knob on the center console and a drive-mode selector. There's plenty of cargo space, cup holders and different spaces to organize your belongings. Kia even opted to stretch the length of their Sorento a little bit to provide more interior space. The third row is standard, and it's actually quite spacious. You can choose to upgrade your second row to include captain's chairs instead of the 3-seat bench.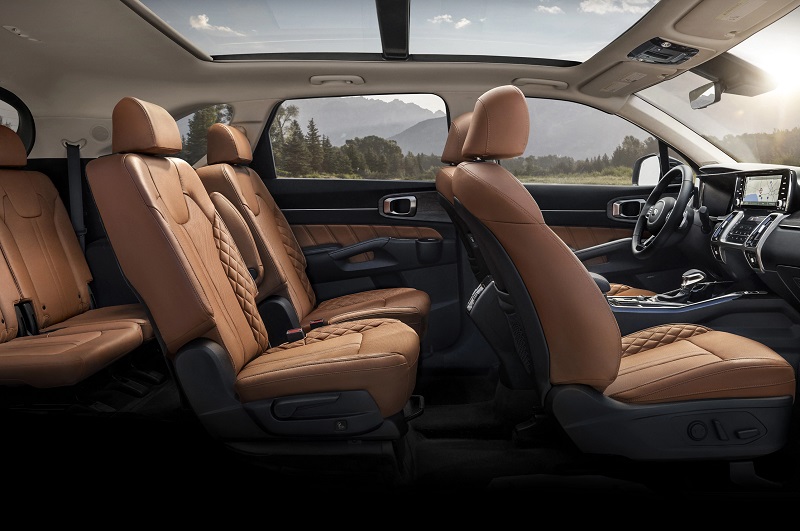 Kia Sorento Mechanical specs
The 2021 Sorento is packed with power and performance. In addition to front wheel drive or all wheel drive, you can choose from a number of engines. The standard inclusion is a 2.5-liter, inline-4 that can achieve 191 horsepower. You can also opt for the 2.5-liter, 4-cylinder turbocharged variety. They both come with an 8-speed automatic transmission. There is a hybrid model that has a 1.6-liter, 4-cylinder engine that is paired with a 44 kW electric motor. The hybrid trim level is only available if you're willing to select the front-wheel drive option. Expect a plug-in hybrid in the next couple of years. Expect to tow roughly 3500 pounds with the 2021 Kia Sorento in Southfield.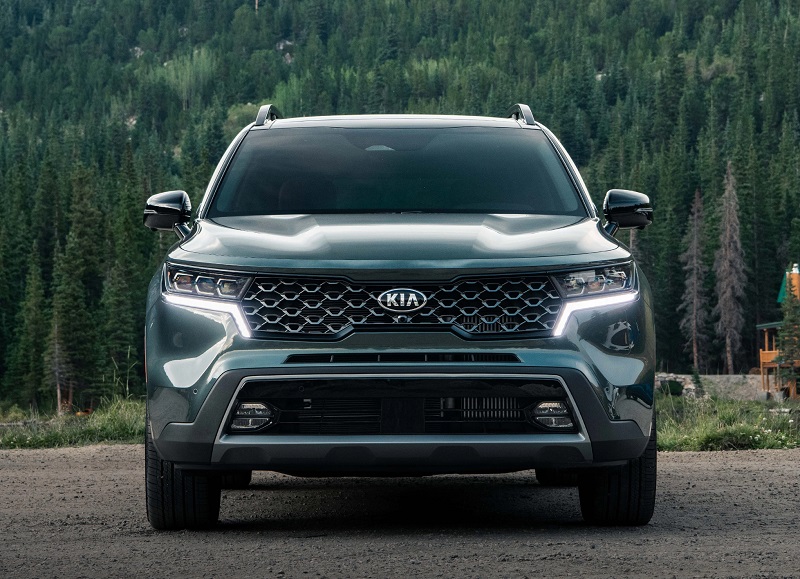 Safety – 2021 Kia Sorento dealer
We're still waiting on crash test results for the 2021 Kia Sorento in Southfield, but we anticipate good reviews. There is a lot of standard safety features included in all of the trim levels. There are plenty of optional features that you can add-on as well. When it comes to standard inclusions, you'll love the forward collision warning system. If your vehicle senses that there's a vehicle coming up quickly in front of you, you will receive an alert that signals you to react. If you're slow to react, your Sorento is equipped with automated emergency braking. This means that your brakes will engage at an appropriate level without you having to do anything. You also get standard lane departure warning technology. If your Sorento starts to sway out of its lane while you're driving, you will be alerted. Lane keep assist technology will help you by automatically correcting your path. Also available as an add-on are blind spot monitoring technology and rear cross traffic alert. Both are well worth considering, since they keep you and others on the road safe while you're driving. Request a personal Kia Sorento test drive if you're located in the Southfield area and you'd like to see what this vehicle is all about.
If you've been doing some research on our website and you are interested in learning more about the 2021 Kia Sorento, we encourage you to set up a day and time where you can visit our dealership for a Glassman Kia test drive. This is the best way to experience all of the power, comfort and features that are available on the different Sorento models that we have on our lot right now.