New Kia Test Drive 2021 Kia Soul in Southfield MI for Sale near Detroit l Southfield MI
Test Drive 2021 Kia Soul in Southfield MI
View Inventory


Some people just prefer a more unique vehicle that matches their personality. If you're someone that likes to drive around in something that turns heads, we recommend that you check out the 2021 Kia Soul in Southfield. With a very different box-like design and a spacious interior, this subcompact SUV is going to be the perfect ride for so many customers in Southfield Michigan. Compared to other vehicles in its class like the Kona from Hyundai and the Seltos from Kia, a Glassman Kia test drive will reveal that the Soul packs a lot of power, performance, comfort and technology. Not to mention, it's really affordable considering the amount of vehicle that you get. It's considered an SUV, but we really feel like the Kia Soul should be put into its own category thanks to its personality and style.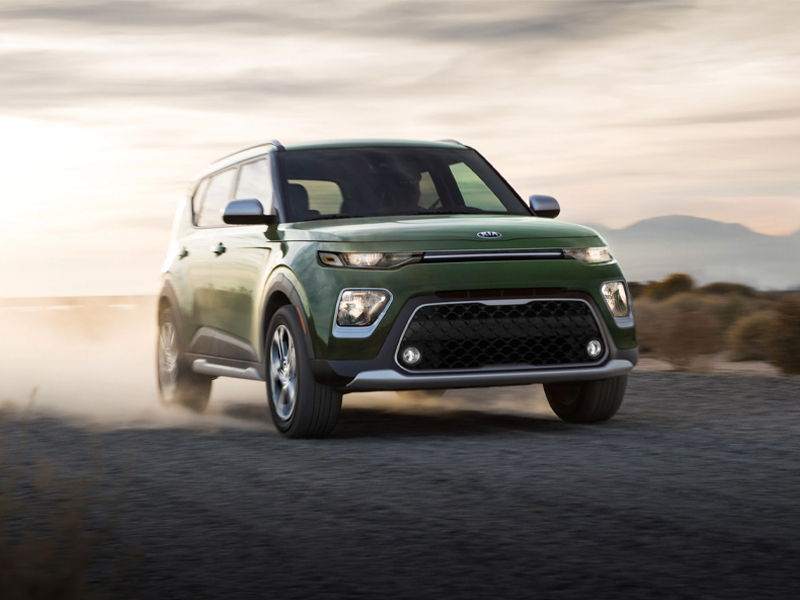 Exterior – Kia Dealer serving Southfield MI
Kia has included six different trim levels in the design for the Soul. This includes the LX, S, X Line, GT Line, EX and Turbo. Kia Soul dealership test drives provide you with access to all of these trims. The X-Line and GT-Line are actually quite different from an exterior point of view, and the X is designed to look a bit more rugged. It has black plastic cladding along with undercover green paint. The GT-Line comes with a unique wheel design that's not on the other trim levels. Body color trim really compliments the overall style of the Soul. There are even some small red details that really stand out.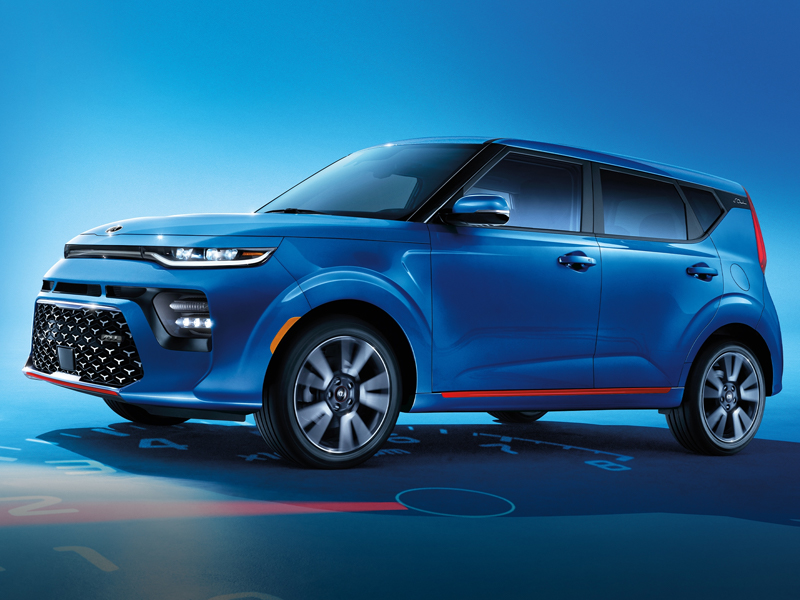 You can assume that the interior of the Soul provides a lot of cargo space and passenger space based on its design. You would be right. To accentuate the interior's design, you'll find textured door panels and colored trim. Ambient lighting, a wireless charging pad and a heads-up display are also standard inclusions. Keyless entry and push-button ignition are standard, and a heated steering wheel / front seats are also included. Schedule your 2021 Kia Soul test drive today to see what there is to take advantage of with the Soul. We can also walk you through some of the customization options that you have. Kia allows you to choose a two-tone paint design if you wish, You can also pick your own interior color scheme. If you're traveling with your Soul, you can fit plenty of cargo in the back. Seven suitcases can fit in your trunk, and you can fit even more if you put your rear seats down. Something to keep in mind, your rear seat doesn't actually fold down completely.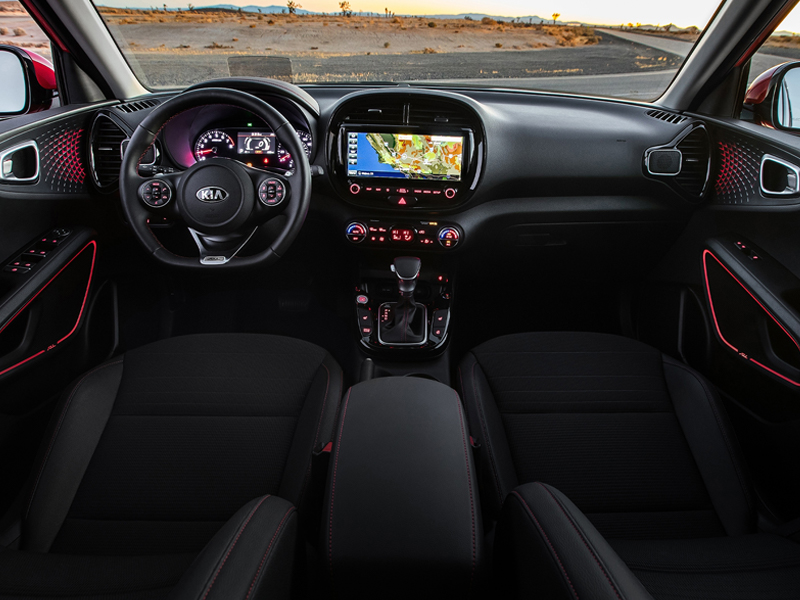 Kia Soul Mechanical specs
Two different engine options are available for the Kia Soul in Southfield Michigan. You can choose between the base model 2.0-liter, four-cylinder engine that provides 147 horsepower. It comes with a six-speed manual transmission or a CVT. You can get to 60 miles per hour in 8-seconds with this option. If speed if what you crave, Kia Soul information shows that you can also choose a 1.6-liter, four-cylinder turbocharged variety that has a seven-speed automatic transmission. This engine can achieve 201 horsepower. A little quicker, you can get to 60 miles per hour in just 6.4-seconds.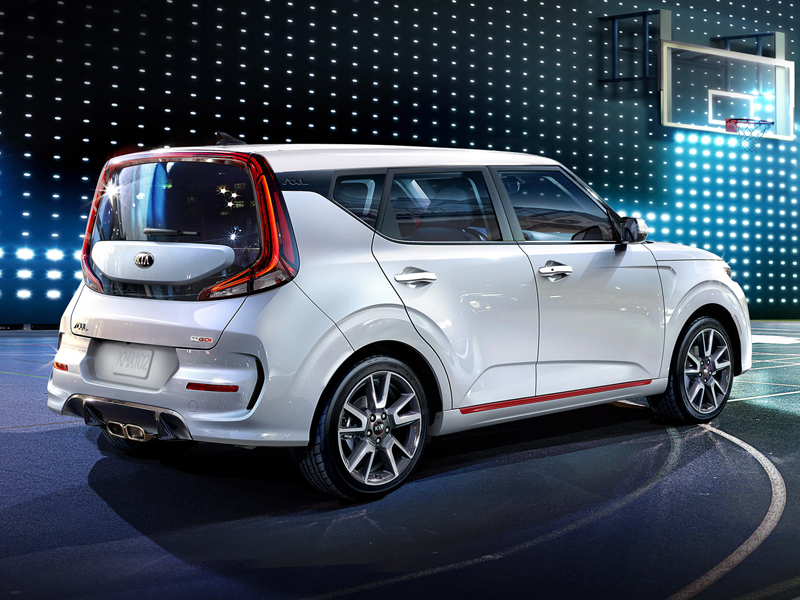 Safety – 2021 Kia Soul dealer
For the 2021 Kia Soul in Southfield model year, the Soul has earned a four-star rating from the National Highway Traffic Safety Administration. Unfortunately, it didn't get a Top Safety Pick award from the Insurance Institute for Highway Safety like it did in previous model years. When you opt for the S trim level or higher, you get a lot of the safety features included standard. Otherwise, you'll have to add them on. This includes forward-collision warning technology with automated emergency braking. These two features work closely together to make sure that you are aware of a potential impact, and your vehicle will help you brake accordingly if you aren't reacting to what's coming up ahead of you. You can also add-on lane departure warning technology with lane-keep assist. Adaptive cruise control is also available. Request a personal Glassman Kia test drive if you would like to experience some of these safety features firsthand before you decide what you want to include in your vehicle.
Scheduling an online test drive will provide you with key insight into what Kia has included in their Soul. There is so much different information available to you if you're looking online at the Soul, but we really want to make sure that you get a physical experience to base your decision off of. You could love everything about a vehicle on paper, but you might not be happy when you test drive the 2021 Kia Soul. Or, you may find some things that are missing with the vehicle. Adding on a few upgrades can make a big difference in how much you love your automobile.