New Kia Test Drive 2021 Kia Telluride in Southfield MI for Sale near Detroit l Southfield MI
Test Drive 2021 Kia Telluride in Southfield MI
View Inventory


If you're looking for a family vehicle that provides three comfortable rows with plenty of safety features standard, the 2021 Kia Telluride is a vehicle that you'll definitely want to check out by way of a Glassman Kia test drive. From the outside, the 2021 Kia Telluride looks rather expensive and elaborate. In actuality, it's a pretty affordable vehicle when you take into account everything that you're getting for your money. It's actually on this year's Car and Driver Top 10 Vehicles list. When you compare it to other vehicle in its class, you get just a little bit more when it comes to performance, efficiency, safety, technology and comfort. Not to mention, you're going to feel like you're driving in luxury when you go for a test drive in Southfield Michigan.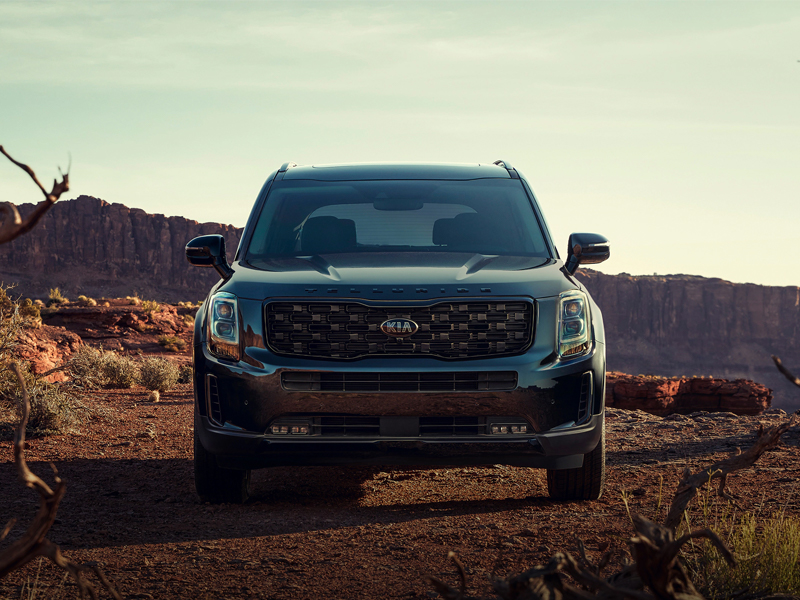 Exterior – Kia Dealer serving Southfield MI
2021 Kia Telluride dealership test drives provide you with the opportunity to see what's on the inside of a vehicle, but you'll notice the exterior of the Telluride from quite a distance away. It has a very unique style to it. The body style is a bit boxy, but the front has some subtle curves that are accentuated by a classy front grille. The Telluride is quite a bit longer than the Sorento, and there is more interior space to work with.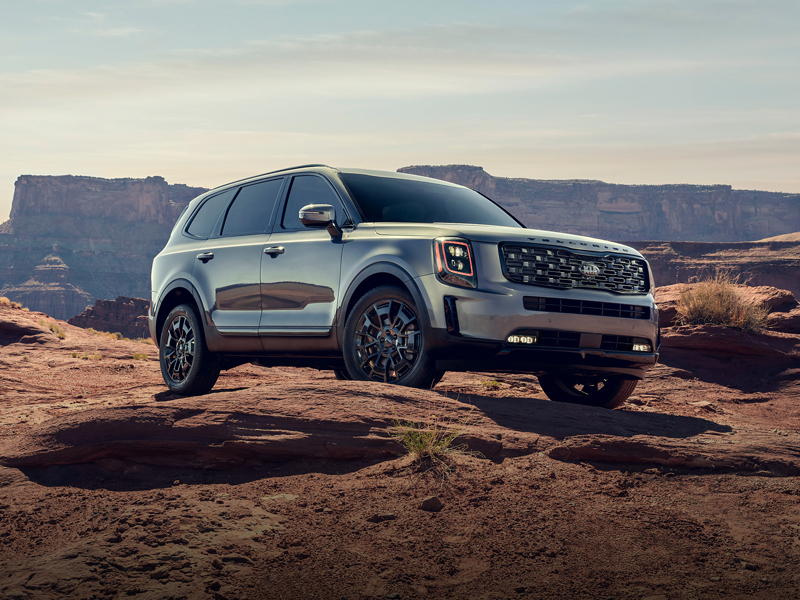 Schedule your Kia Telluride test drive if you'd like to get a sneak peak at what's on the inside of this amazing vehicle. Kia definitely decided to put some additional effort and attention into the interior of the Telluride. The fabric is durable but very soft and comfortable. When it comes to seating, there's a big difference between this vehicle and the Sorento. If you're going to be using the third row frequently for regular passengers, you'll want the space that you get from the Telluride. It's much easier to get in and out of the back. When you buckle up, you'll find that you have much more space as well. It's highly accessible from the interior, so you can even choose to put a car seat (or two) back there.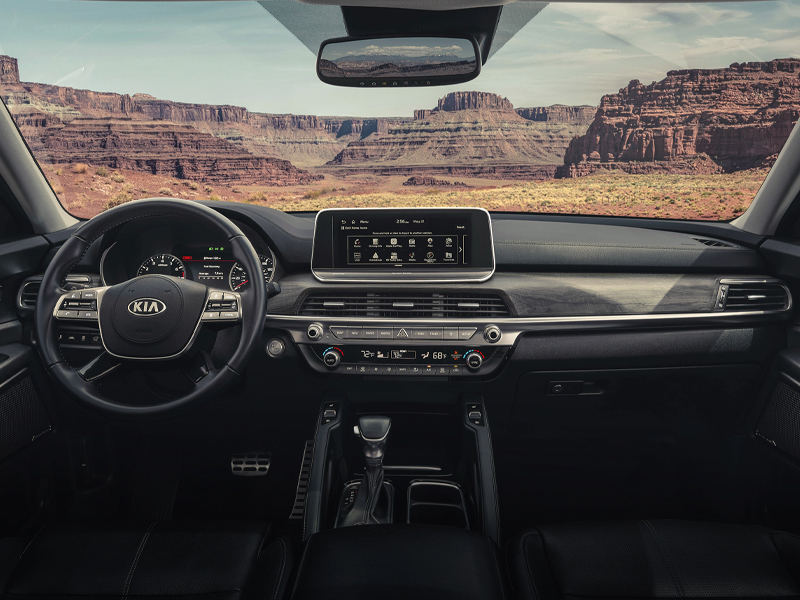 Kia Telluride Mechanical specs
You'll find a V6 engine under the hood of the Telluride, that can achieve 291 horsepower along with 262 pound feet of torque. An eight-speed automatic transmission is the standard inclusion. You can upgrade to all-wheel drive with any of the trim levels. The SX trim level allows you to get to 60 miles per hour in just 7.1 seconds flat. You might find it lags a little bit when accelerating at lower speeds. You can upgrade to a self-leveling rear air suspension. You get 8-inches of clearance if you're interested in taking your Telluride offroading. You can tow as much as 5000 pounds, which you may not get to experience when you test drive the 2021 Kia Telluride, but it's good to know what you can expect.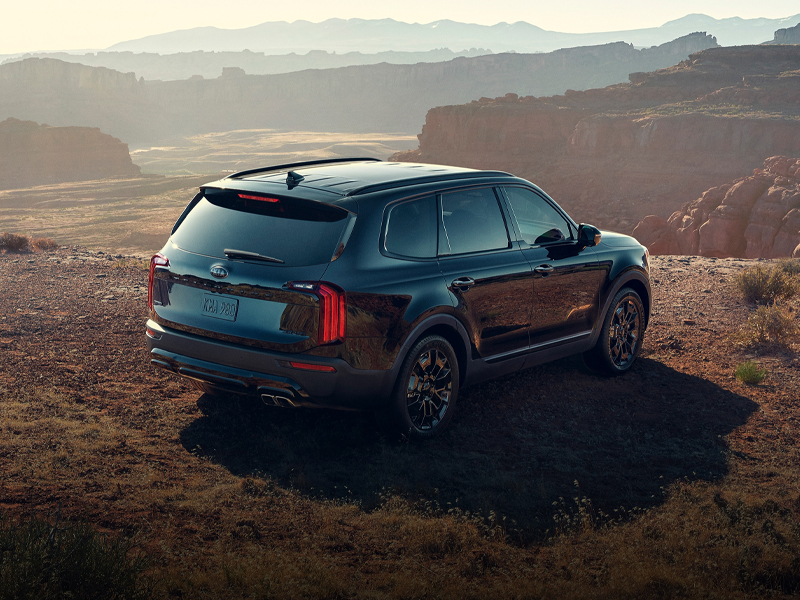 Safety – 2021 Kia Telluride dealer
Request a personalized experience if you would like to spend some time experiencing the safety features that are included in this year's Telluride. This vehicle has earned a five-star crash test rating on behalf of the National Highway Traffic Safety Administration, and last year's model was a Top Safety Pick on behalf of the Insurance Institute of Highway Safety. For standard features you can expect the popular forward collision warning technology that provides alerts for vehicles that you are approaching with speed. Your automatic emergency braking that is also included as standard will help you react if you're not quick enough to hit the brakes. Your lane departure warning technology is used to keep you aware of when you're starting to sway out of your lane. Lane keep assist is similar to automated emergency braking, as it will react for you. Blind spot monitoring is included as a standard feature in the Telluride, which isn't always common in other similar vehicles on the market right now.
Make sure that you take the time to schedule a test drive in Southfield Michigan if you're in the market for a new vehicle. Spending some time online looking at the different vehicles that are available right now is a good place to start, but you can't really understand what a vehicle is going to be like until you try it out for yourself. A Glassman Kia test drive is designed to provide you with as much time as you need to make a final decision on your next automobile.