New Kia Whats New – 2022 Kia Soul vs 2021 Kia Soul for Sale near Detroit l Southfield MI
Whats New – 2022 Kia Soul vs 2021 Kia Soul


View Inventory
Changes are everywhere on the 2022 Kia Soul, a model that carefully crafts a redesign from the 2021 Kia Soul. Most of the big changes are on the interior and in driver-assist features, but there's a few more wheel choices and a slight redesign of the exterior as well. Our 2022 Kia Soul vs 2021 Kia Soul comparison review is serving Detroit Southfield Dearborn Michigan with a preview of the 2022 Kia Soul as it builds on the successes of the previous model year. You may contact Glassman Kia for additional information on anything you read in our review.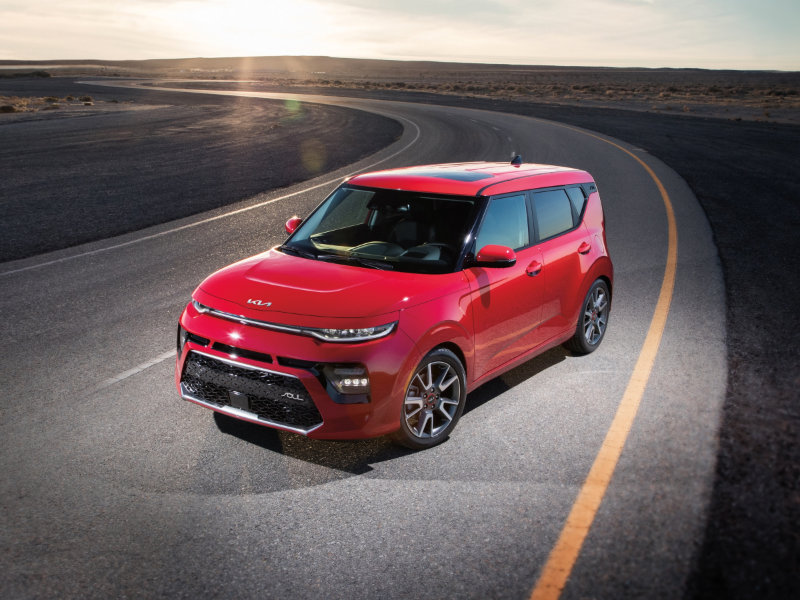 Exterior – Kia Dealer serving Southfield MI
The exterior of the 2022 Soul is revamped for yet another year, but it never betrays its glossy, fun roots. The LED headlamps and fog lamps have been slightly tweaked for a cozier look on the fog lamps. Chrome surround instead of black surround on many trims makes for a more upscale lower front bumper on the 2022 model. Shorter, more concise LED headlamps go along with the intriguing front grille. This is one of the most iconic hatchbacks in history, if not the most iconic, so even the little changes matter a lot to people. A slightly more slanted roofline makes for a sportier appearance as well. The new revamped Soul S grabs 16-inch alloy wheels and a suite of exterior chrome flourishes that really bring the model's personality home. It's an exterior serving Detroit Southfield Dearborn Michigan Soul lovers with a reason to grab a 2022 Soul.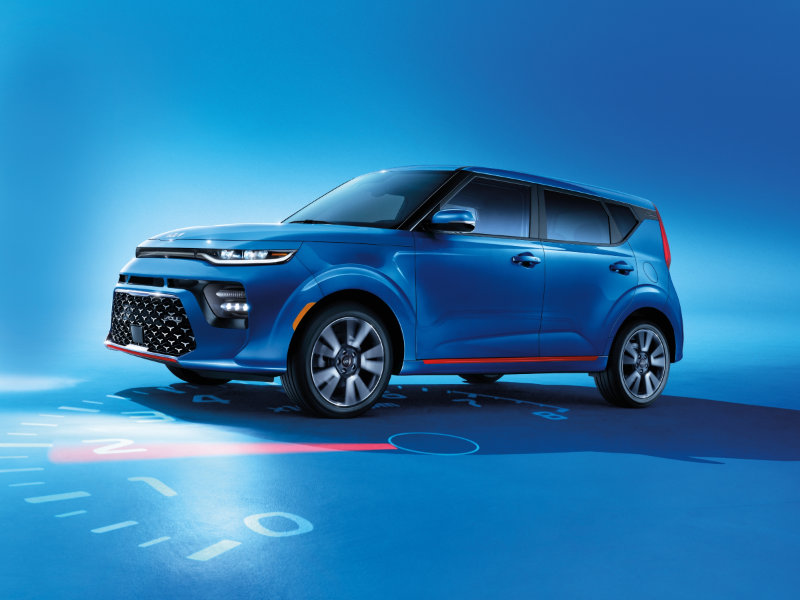 Technology has always been part of the Soul's DNA. It's a welcome sight to see a new technology package make its way to three of the trims this year. The addition of a 10.25-inch touchscreen infotainment system means more room to expand your apps and entertainment. Navigation features are highly upgraded and a boon to worldly exploration. Interior carry-overs from the 2021 season include woven cloth seat trim options, push-button start, and the sporty D-shaped leather-wrapped steering wheel of the GT-Line. In some ways, it's the same Soul. In other ways, this one brings in new technology features that bring everything together. The 2022 model is easily the nicest Soul yet.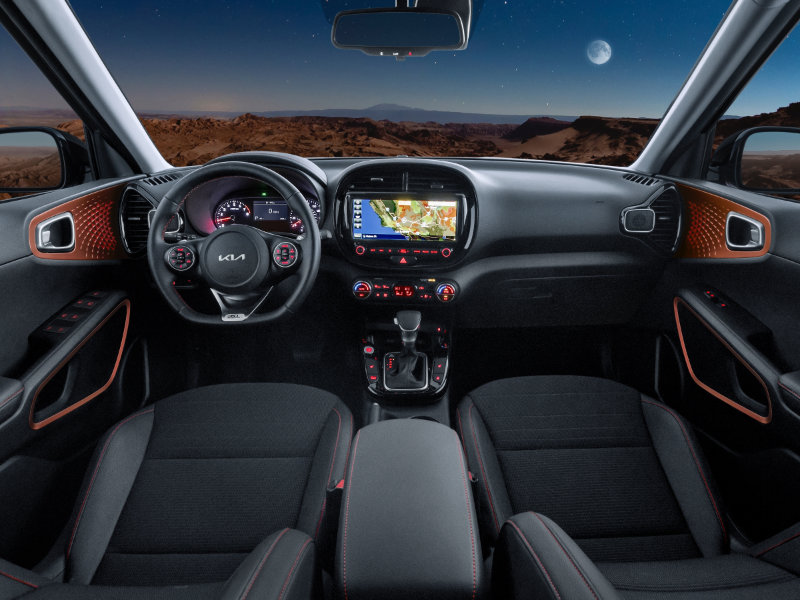 Kia Soul Mechanical specs
The times are always changing, and the Soul is no different. This year, Kia removes the manual transmission option from the Soul in a full-on race to the future of automobiles. This is actually a very positive change for the brand, and it's replaced with something even more exciting. The Turbo trim this year is upgraded with 18-inch sport alloy wheels, LED headlamps and fog lamps, and a sportier exterior design that throws in a number of noteworthy features. The Turbo trim in 2022 will be your top of the line. It features a 7-speed dual-clutch transmission. With 195 lb-ft of torque on the 2022 Soul, you'll definitely feel just how powerful a subcompact can be when it's outfitted right. This one moves.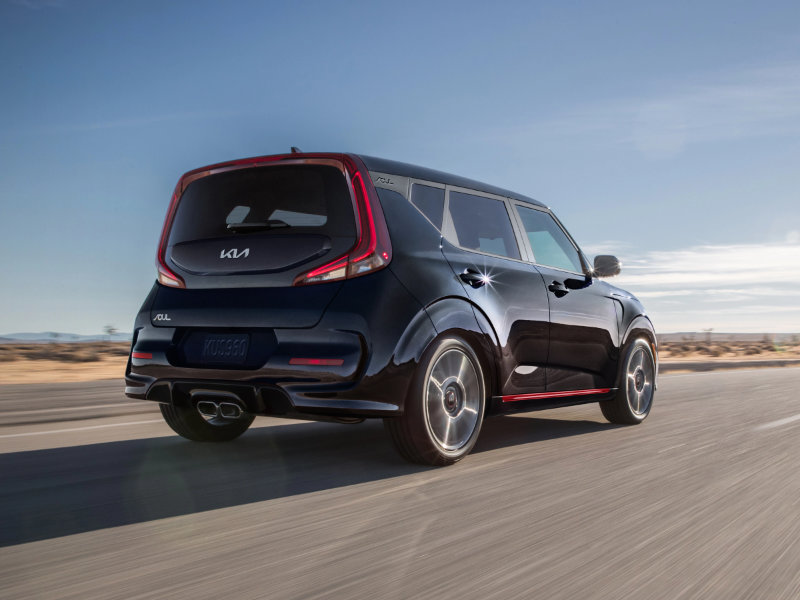 Safety – 2022 Kia Soul dealer
Kia Drive Wise is back and works fabulously on any model year of Soul. Kia's a brand that doesn't believe in making you wait for your safety features. Right from the base model on, you'll get access to Forward Collision Avoidance Assist and Blind-Spot Collision Warning. Blind-Spot Collision Warning and Lane Keeping Assist with Lane Change Assist appear on just the second model. Smart Cruise Control is added to the Turbo, a fitting add given its desire to help you rule the day with a fun driving experience.
Contact Glassman Kia for a full rundown of your 2022 and 2021 Soul side-by-side. Our team can show you the two models up close, too, when you stop by for your first tour and test drive. We're available online or offline any time you're in the mood for a Soul!