New Kia Whats New – 2022 Kia Telluride vs 2021 Kia Telluride for Sale near Detroit l Southfield MI
Whats New – 2022 Kia Telluride vs 2021 Kia Telluride


View Inventory
The Top-Rated Kia Telluride continues its almost flawless journey into the hearts of SUV buyers everywhere. Even those who don't own a Telluride (yet) often admire it from a distance. Our 2022 Kia Telluride vs 2021 Kia Telluride comparison review is here serving Detroit Southfield Dearborn Michigan buyers with all the many reasons you need to get to know the Telluride. If you've passed it up the last couple of years, now might be the time to buy. The 2022 Kia Telluride is a near-perfect rendition of a midsize 3-row SUV. It's classy, lovely, and energetic.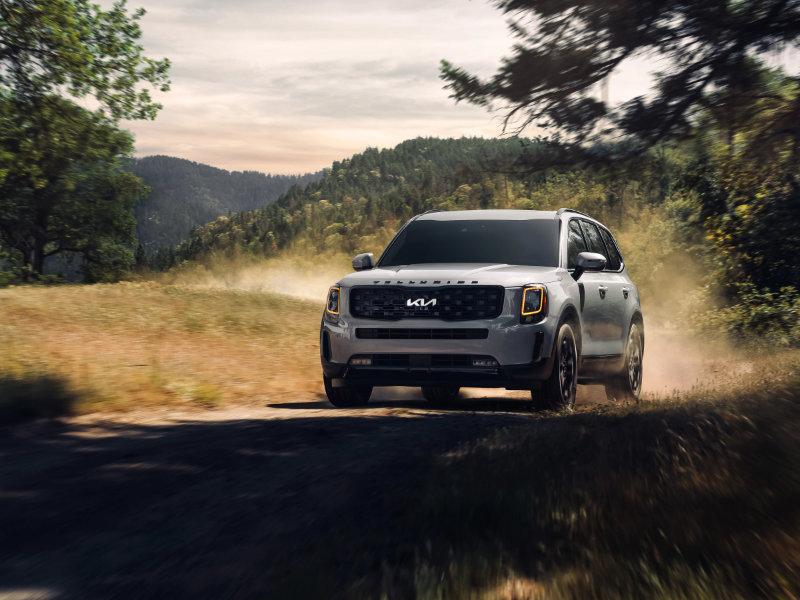 Exterior – Kia Dealer serving Southfield MI
The Telluride gets a nice overhaul on the interior, but its exterior frame stays mostly the same. And that's a good thing. The revamp and tweak in the 2021 Kia Telluride makes for an exciting design again this year. The exterior has ample satin chrome finishes around the window, a shark fin antenna, and a rear spoiler. These are attributes that other models in this class aren't serving Detroit Southfield Dearborn Michigan. Side-by-side, though, the 2022 Kia Telluride vs 2021 Kia Telluride will show a few distinctions. First, the logos on the grille stamp are different. A new, almost exotic logo is front and center on the 2022 Telluride, making for an exciting glow. Badges also find their way onto different locations in the 2022 model. Contact Glassman Kia for a step-by-step of the different features of the 2022 and 2021 Telluride. If little details matter to you, the 2022 model will be more interesting to you.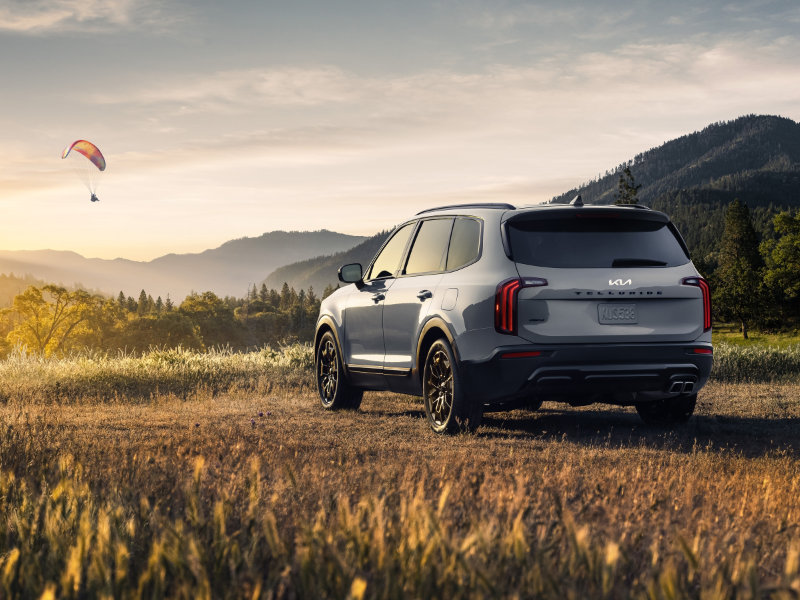 Kia has been on a technology kick lately, serving as the reigning champion in their SUVs. At this price point, you don't typically see the large offerings of the infotainment systems that Kia is dishing out. There's a touchscreen this year that measures a solid 10.25 inches, and that's a rarity in this class and at this price. The 2022 model is serving Detroit Southfield Dearborn Michigan with more interior spacing and just all around more intriguing arrangement. Standard features are more generous. Second row captain's chairs are in sync this year and come near standard USB ports for easy device charging. The kids will thank you for this comfortable arrangement. Wireless device charging and other upscale features are a certainty on the 2022 model. Nappa leather seat trim is a given on both model years, as are Harman Kardon premium audio systems. The main differences in the cabin will be seat spacing, driver amenities, and that large 10.25-inch touchscreen that's the real prize of the 2022 model year. It's well worth the upgrade just to get the additional camera views. Thanks to a Blind Spot Monitor in your instrument cluster, you'll also feel more confident in the 2022 model. They've perfected all the already good stuff on the 2022 Telluride.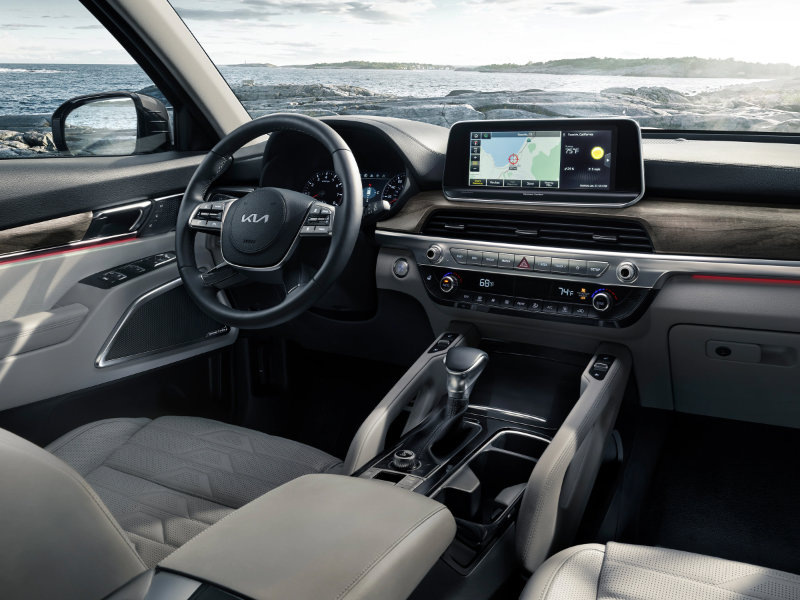 Kia Telluride Mechanical specs
A smoother drive means more enjoyable power. Thanks to upgraded semi-autonomous navigation features and curve control, the 2022 Telluride is a delightfully powerful excursion into a confident daily commute (or road trip with the family). A 5,000 pound towing capacity is yours on both the 2021 and 2022 model, but the 291 horsepower 3.8L engine just works a bit better on the 2022 model. This is because of the enhanced Highway Drive Assist on the Telluride. It's a fortuitous upgrade that creates not just power, but ultimate control. Both models get 8-speed automatic transmissions and and smart exterior aerodynamics. You'll feel a slight difference in the way the models control, so don't forget to test drive both at our dealership. You can actually take out as many models as you like for a test drive, so comparing these two in person is a great way to gauge their drive styles and decide which one operates more closely to your preferred captaining.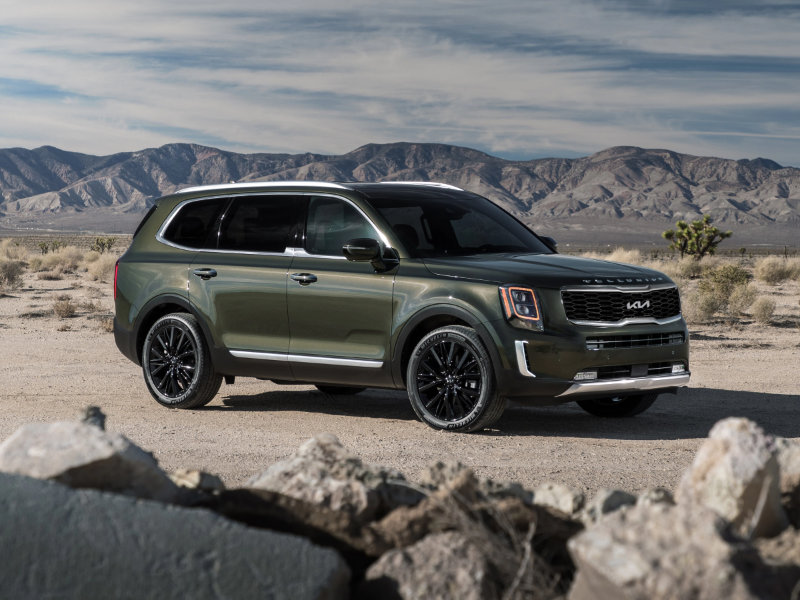 Safety – 2022 Kia Telluride dealer
Power isn't the only reason to be thankful for your new set of safety features in the 2022 model year. You'll find that trim levels have a more generous helping of advanced add-ons. You don't have to upgrade to a new trim to get features like Forward Collision-Avoidance Assist. It includes protection for both pedestrians and cyclists. Highway Driving Assist begins on the LX base model, so you get this right out of the gates. Reverse Parking Distance Warning and Navigation-Based Smart Cruise Control-Curve gives you a near autonomous driving experience with only your attention to pay to the details. An intelligent SUV is something everyone appreciates, and the Telluride is a testament to Kia's commitment to your family's good fortune and healthy. They craft the Telluride with an advanced high-strength steel core, and then they add on intelligent driver-assist features from there.
Contact Glassman Kia to learn more about the 2022 or 2021 Telluride. You'll find yourself swept off your feet by its many family-friendly charms. You can reach us online or at the dealership any time.