Why Buy 2018 KIA Sorento | Auburn Hills MI Area for Sale in Southfield near Detroit Michigan
Why Buy 2018 KIA Sorento | Auburn Hills MI Area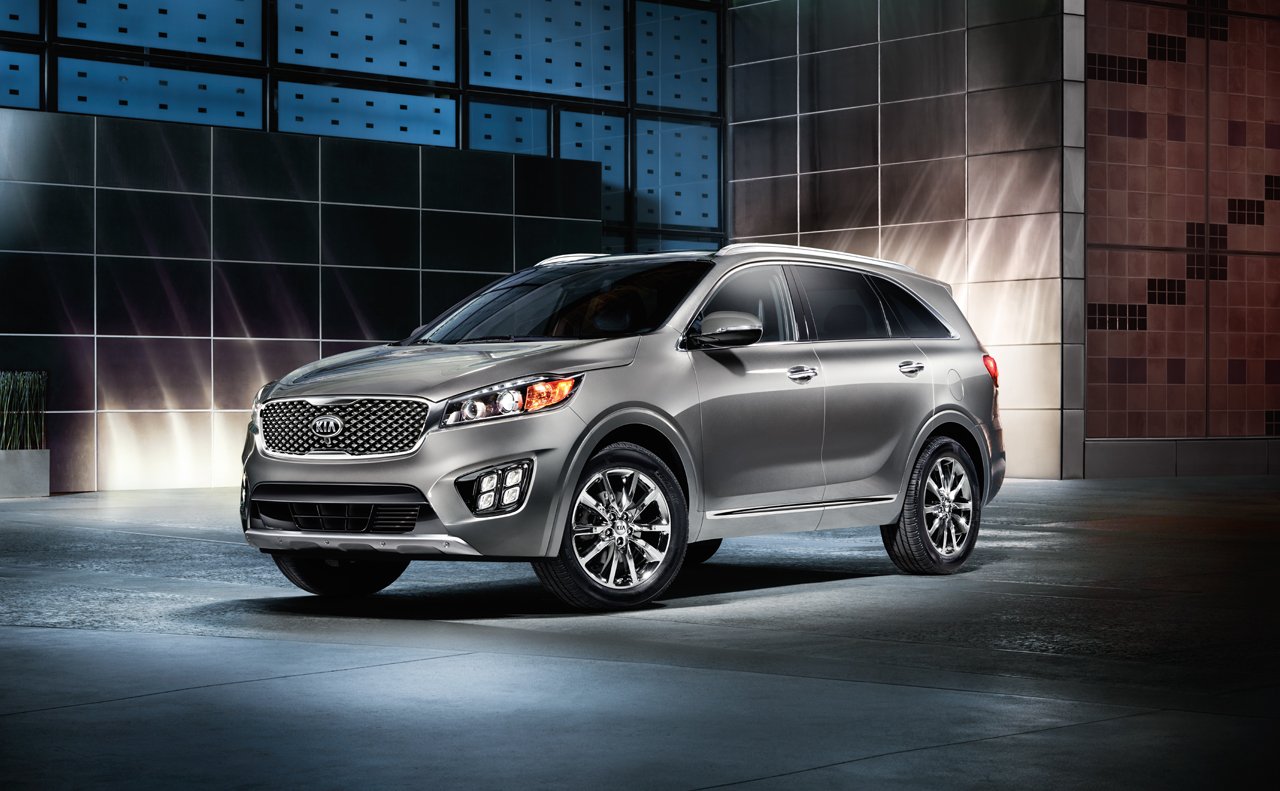 View Inventory
Why Buy 2018 KIA Sorento
Get ready for an adventure. When you get behind the wheel of this new crossover, you'll find everything has been ideally placed to give you the most intuitive and comfortable driving experience yet for this model. Get a vehicle that was built to take you on an adventure and help you soar to new heights with the ability to stay connected and in control no matter where your life takes you. Come down and explore all of the incredible features and amenities that this vehicle provides. The 2018 models are available at our Glassman KIA dealership.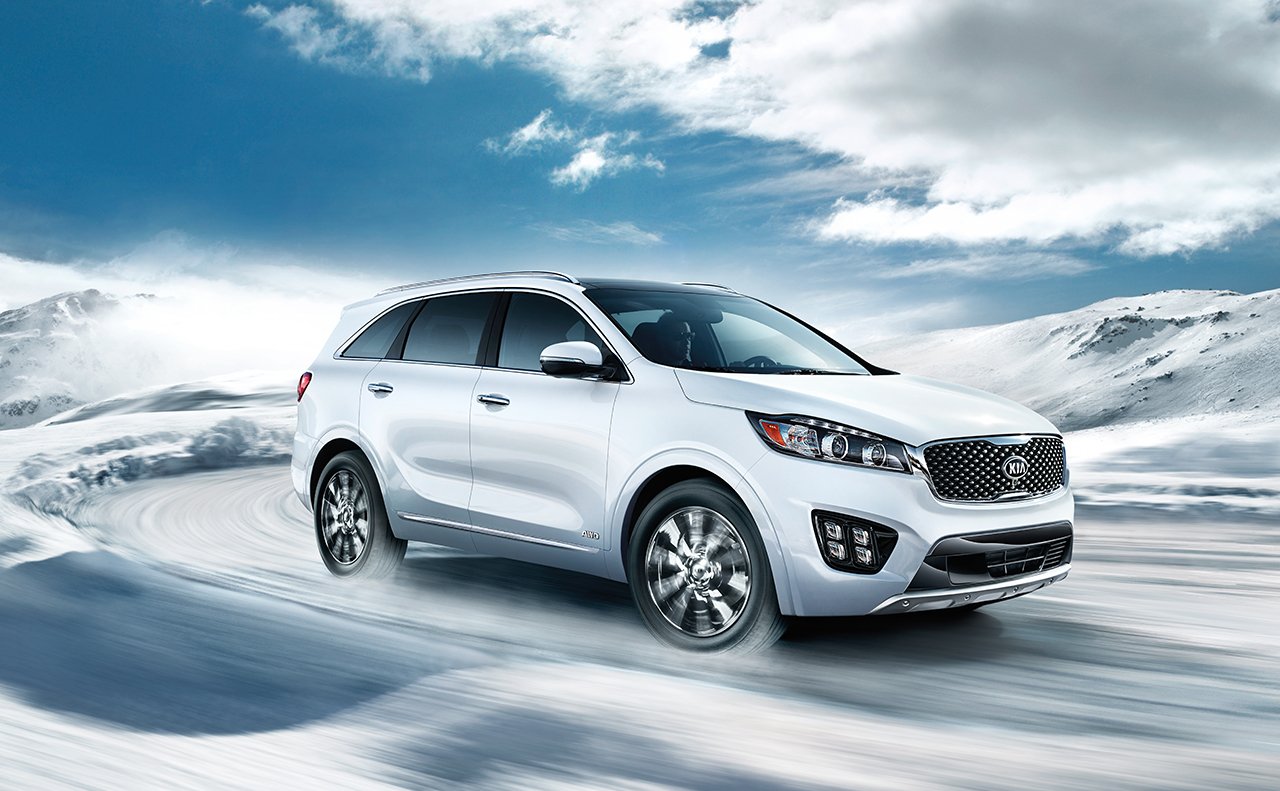 Exterior – Reasons Why Buy the KIA Sorento
The exterior of this vehicle is just beautiful. Take a look at the gloss black or dark metallic front grille depending on the option you choose. The car also comes with power-folding outside mirrors on the upper-level trims, and you'll love the illuminated door handle pockets that are designed to add a little more light to your entrance at night/ The smart welcome system greets you with illuminated lights, and it automatically unfolds your power side mirrors on equipped models. Choose the intelligent liftgate to get in and out of your vehicle more efficiently. You'll also love the panoramic sunroof with power sunshade to give you even better lighting conditions. Enjoy the full moon or get some extra sunshine on a pleasant spring day. Additionally, solar control glass, sound-absorbing windshield glass and a host of other features are designed to help you enjoy a stable interior temperature. Auburn Hills MI Area residents can come down to our dealership serving Auburn Hills Michigan to find out more about this vehicle.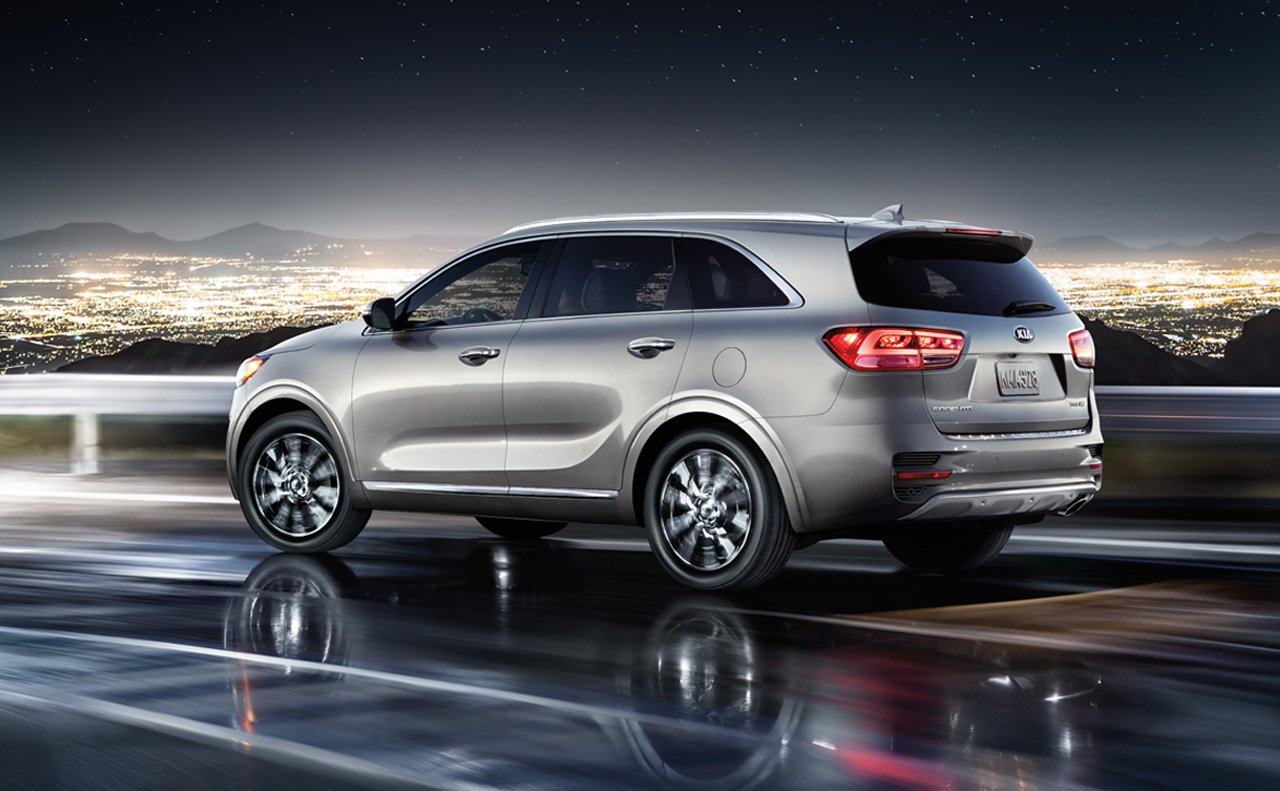 Interior – Why Buy 2018 KIA Sorento – Request Interior Information
While the various trim levels all have different features, you can expect to get a fully-loaded vehicle for a whole lot less than the competition. All cars have some form of audio system that is designed to help you listen to your music in outstanding detail. Auburn Hills MI Area residents can come down to our dealership serving Auburn Hills Michigan to find out more about this vehicle. You'll love the options to communicate with your friends, family and co-workers using hands-free technology. The car also comes with upgraded leather seats and a comfortable seating experience. All of your passengers will retain the ultimate in comfort when they get into this incredible vehicle. Come down and explore all that this car has to offer so you can get an incredible deal with the options you desire.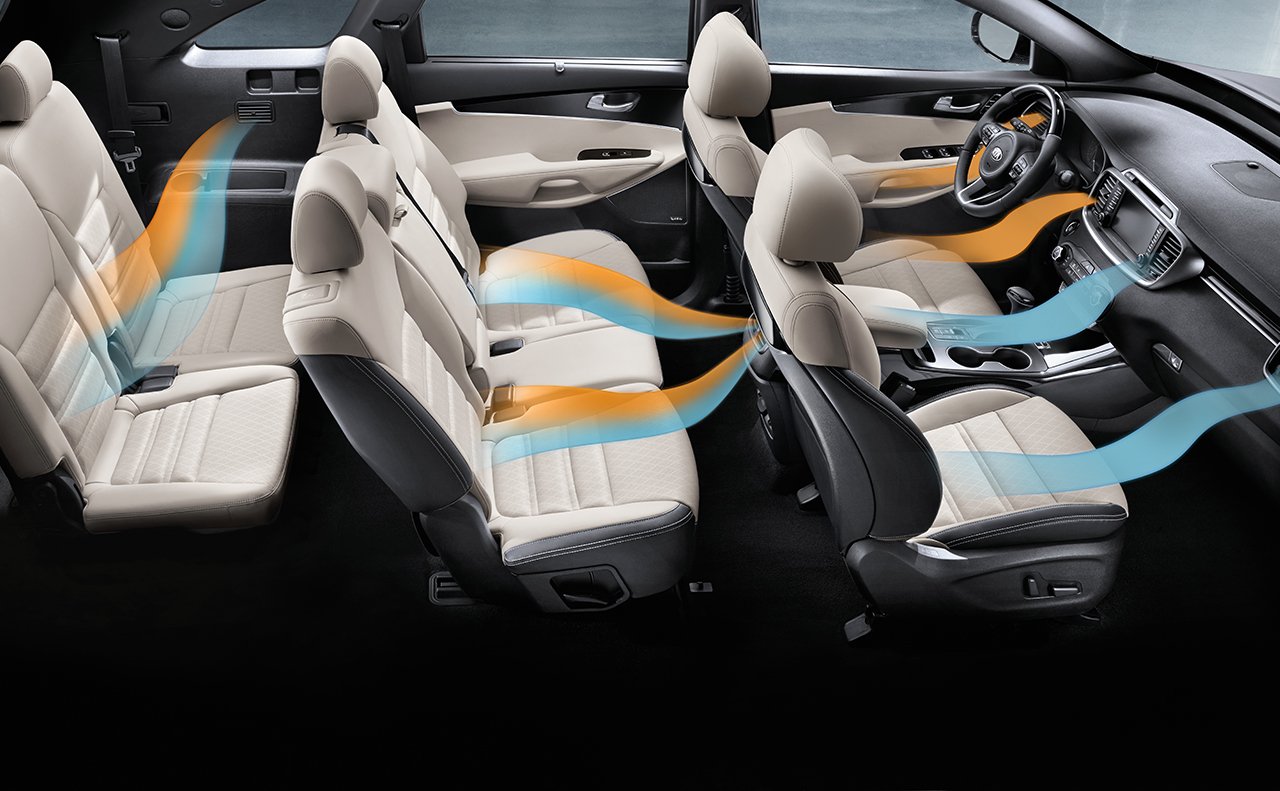 Mechanical / Powertrain – Request More Information
It's no longer necessary to choose between power and efficiency. This vehicle comes with three different engine options so you can select the option that works best for you. You'll love the 2.4-liter engine that gives you 185 horsepower, and 178 pound-feet of torque comes standard on the L and LX models. The 3.3-liter V6 engine on the LX V6, EX V6, SX and SX Limited trims offer a 290 horsepower engine that provides you with 252 pound-feet of torque. Right in the middle, there is also a 240 horsepower engine with 260 pound-feet of torque with a 2.0-liter turbocharger on the EX 2.0T trim. The 2018 KIA models are available at our Glassman KIA dealership. This vehicle also sports a front-wheel-drive system and optional all-wheel-drive for more stability. No adventure is beyond your grasp with the right car and mechanical specifications to meet your needs. Talk with us, and we will help you select the right vehicle for your needs.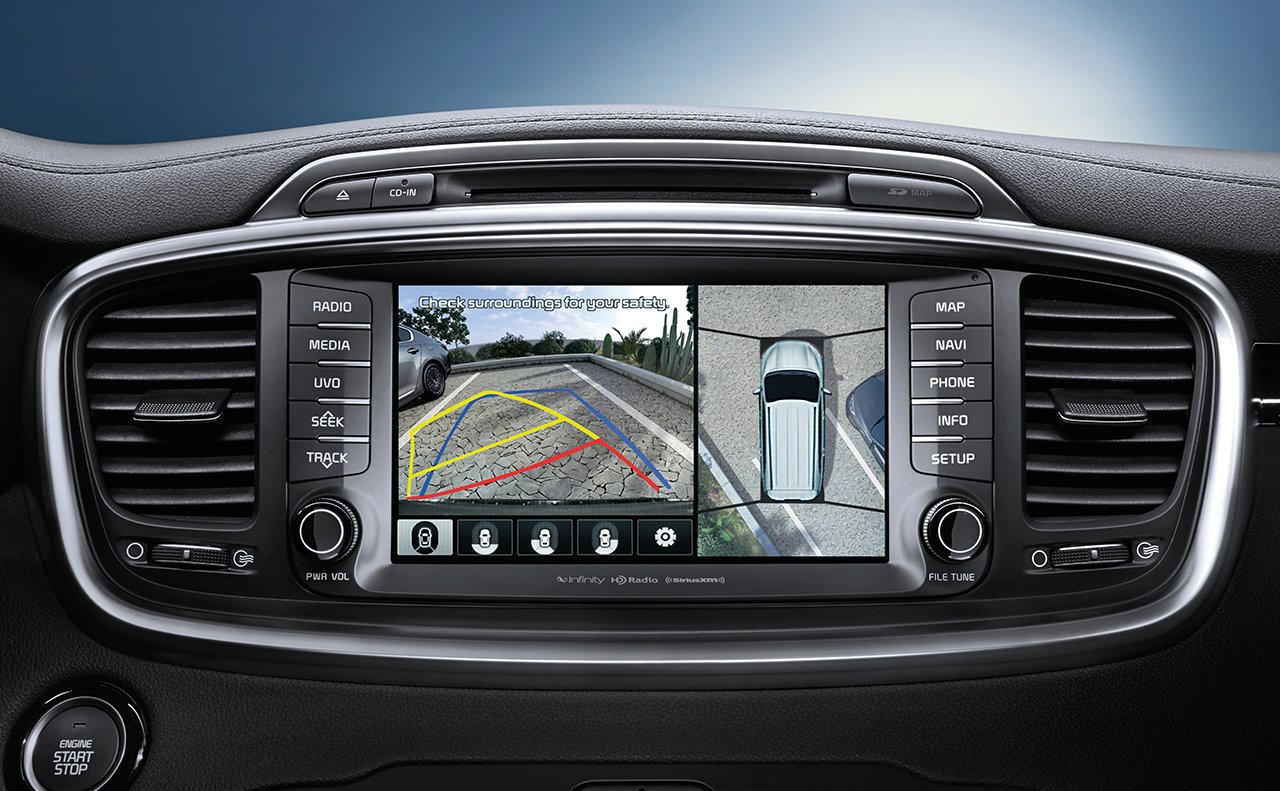 Safety – Why-Buy with Safety Features
Relax knowing that you're well-protected with dual front advanced airbags, dual front seat-mounted side airbags and side curtain airbags that are designed to protect all positions in your vehicle. This vehicle comes with plenty of active and passive features that are designed to keep you protected and in charge at all times. Come down and explore our vehicle offerings so that you can get a better and safer driving experience. Side impact door beams, tire pressure monitoring systems and stability systems contribute to this vehicles expansive and protective offerings. Give us a call and find out more about the hill-start assist, brake assist and anti-lock braking systems that are designed to give you the ultimate control over your vehicle. We will work hard to help you get into the vehicle that you want.
Request Sorento Information, Quotes or Specials
The 2018 model of the KIA Sorento is available at our Glassman KIA dealership. When you call us up, we can give you a quote so you'll know how much you can expect to pay for this vehicle. We have all of the information you need to make a smart decision, and we will work with you to help you find a payment plan that works for your situation. Ask us about any special incentives as well.
Find out Why You Should Buy a 2018 KIA Sorento
Auburn Hills MI Area residents can come down to our dealership serving Auburn Hills Michigan to find out more about this vehicle. Make sure to give us a call, schedule an appointment online or come down to find out how our dealership can best serve you. We will go above and beyond to make sure you are satisfied with your new vehicle purchase. Give us a chance to show you why our customers prefer us over other dealerships in the area.