New Kia Buy or Lease 2023 Kia Sportage near Dearborn MI for Sale near Detroit l Southfield MI
Buy or Lease 2023 Kia Sportage near Dearborn MI


View Inventory
Glassman Kia is just one of the thousands of homes for the 2023 Kia Sportage near Dearborn. It's here that the new 2023 Kia Sportage will make its grand debut and continue serving Dearborn Detroit Novi Southfield Michigan explorers with an affordable way to look good and play hard. Our dealership team believes that buyers should hold all the cards and make all the decisions. To facilitate that, we offer the Sportage for buy or lease. People who prize ownership will find it super simple to drive away in any 2023 Kia Sportage trend. Those who want to experience the Sportage for a shorter time and then trade in for a newer model will find leasing is the most advantageous arrangement. Along the way, our team is here to showcase all that this model has to offer.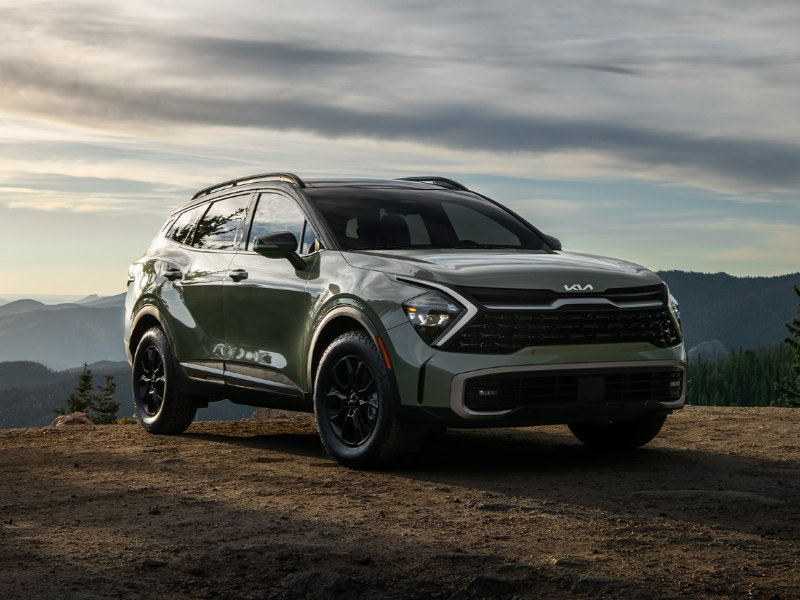 Exterior – Kia Dealer serving Dearborn MI
The 2023 Sportage is a Sportage that doesn't have to beg for attention. Its masculine roofline, deep door panels, and arrow-shaped LED headlamp surround accent make for a sharp and definitive fashion statement from Kia. You might notice a slightly more slanted front windshield as well, something that creates a more off-road appearance to the brand. The X-Pro trim is the biggest news for the evolution of the Sportage exterior and boasts 8.3 inches of ground clearance and High-Utility roof rails. As Kia says, this is a model that fits in with active lifestyles. Wheel choices haven't been announced for the model yet, but we'll keep you posted about exact paint and wheel choices as the months go by. You won't want to miss the Sportage's final form.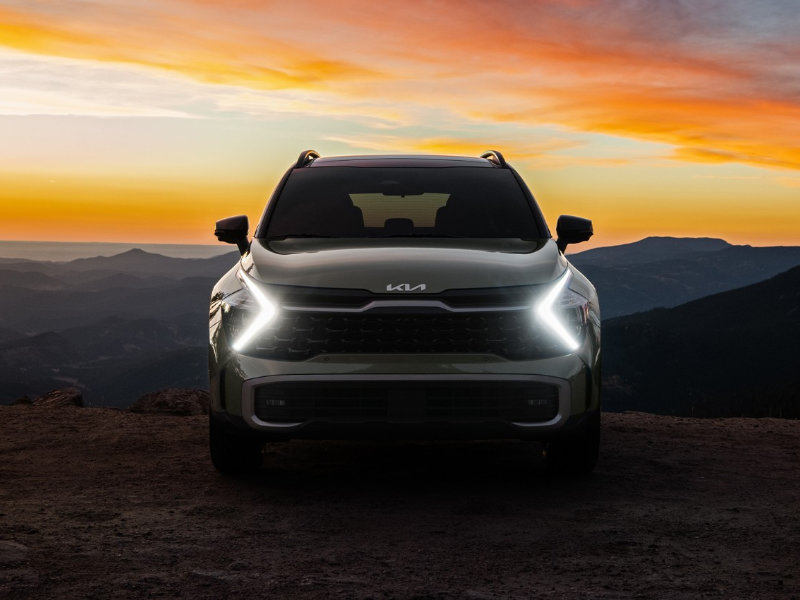 We've seen precious few announcements about the interior of the 2023 Kia Sportage near Dearborn, but what we know so far is a strong positive. The second row grows handily this year and offers class-leading second-row legroom. That's a big deal for the design and opens the Sportage up as an option to families with growing teens who need that second row. Heated and ventilated front seats are a certainty in the newest design, as is a leather-appointed trim. The newest pictures of the model show off an elegant, cottony front row seat with full quilting in the middle and bolsters to the side. It's the kind of seat that would make anyone want to buy or lease a Kia Sportage this year. Contact Glassman Kia if you'd like to keep up with interior feature updates this year.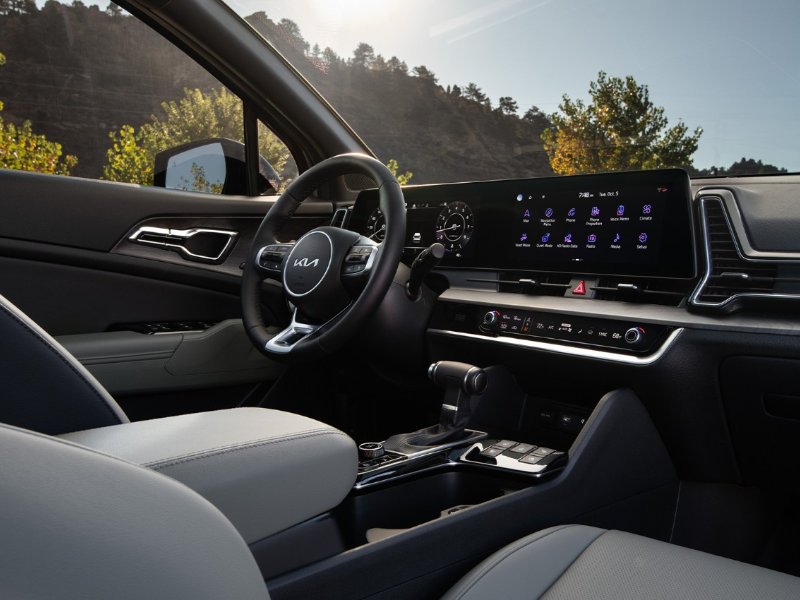 Kia Sportage Mechanical specs
We know that the X-Pro and other higher trims will be gifted a Multi-Terrain AWD system with four distinct drive modes. Those are yet to be announced so far, but you can expect the news to roll in soon at our dealership serving Dearborn Detroit Novi Southfield Michigan. The X-Pro's ground clearance is a loud statement that the Sportage is ready to take its adventures to the next level. The model has always been a polished commuter, but now it sets sights on the great outdoors.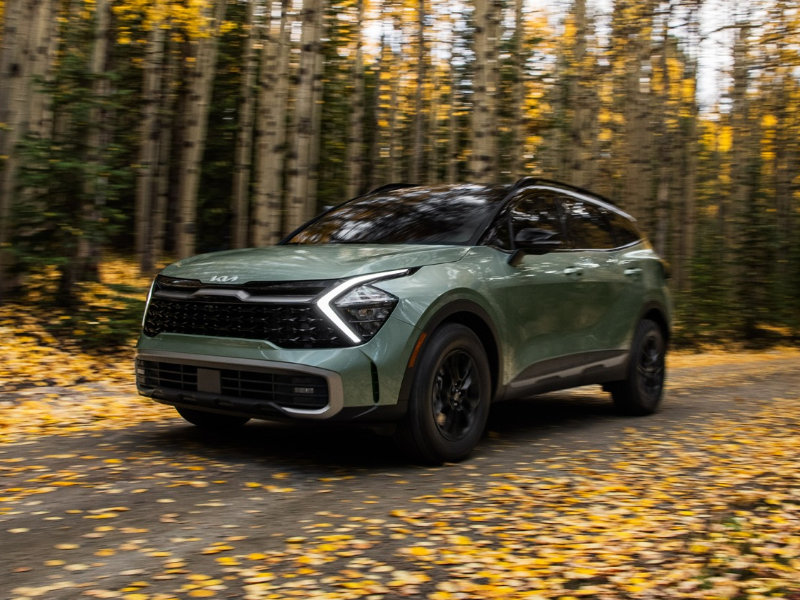 Powertrain – Kia Dealership near Dearborn MI
The horsepower report on the newest Sportage is one for the ages. It's going to be a hybrid turbocharged engine with 226 horses. As always, all-wheel drive will be optional on most trims and not standard. If you want that dial-in AWD, go for the X-Pro trim. You may contact Glassman Kia to learn more about the features available on this trim or to discuss a buy or lease arrangement. It's certain that Kia will probably have at least one other powertrain on the 2023 Sportage, so stay tuned for that announcement as we learn more about what's to come for the powertrain menu.
Safety – 2023 Kia Sportage dealer
Kia Drive Wise practically invented the driver-assist platform on affordable SUV crossovers. The Sportage has long since led the charge forward on their most affordable models. It's a trendsetter with features like Lane monitoring and keeping, blind spot monitoring, and forward collision mitigation. Your Sportage is great at scanning the environment with its well-rounded group of sensors and radars. It sometimes detects dangers even before the driver does. They've definitely upgraded the system this year and will offer up a more semi-autonomous driving experience, but we're still getting the latest news in about the 2023 Sportage safety lineup.
Contact Glassman Kia today to learn about our savings on the 2023 Kia Sportage near Dearborn. We recommend everyone get their first test drive, too, so that you can be completely sure this is the crossover for you. Just call or write to us to let us know you're interested in this model.